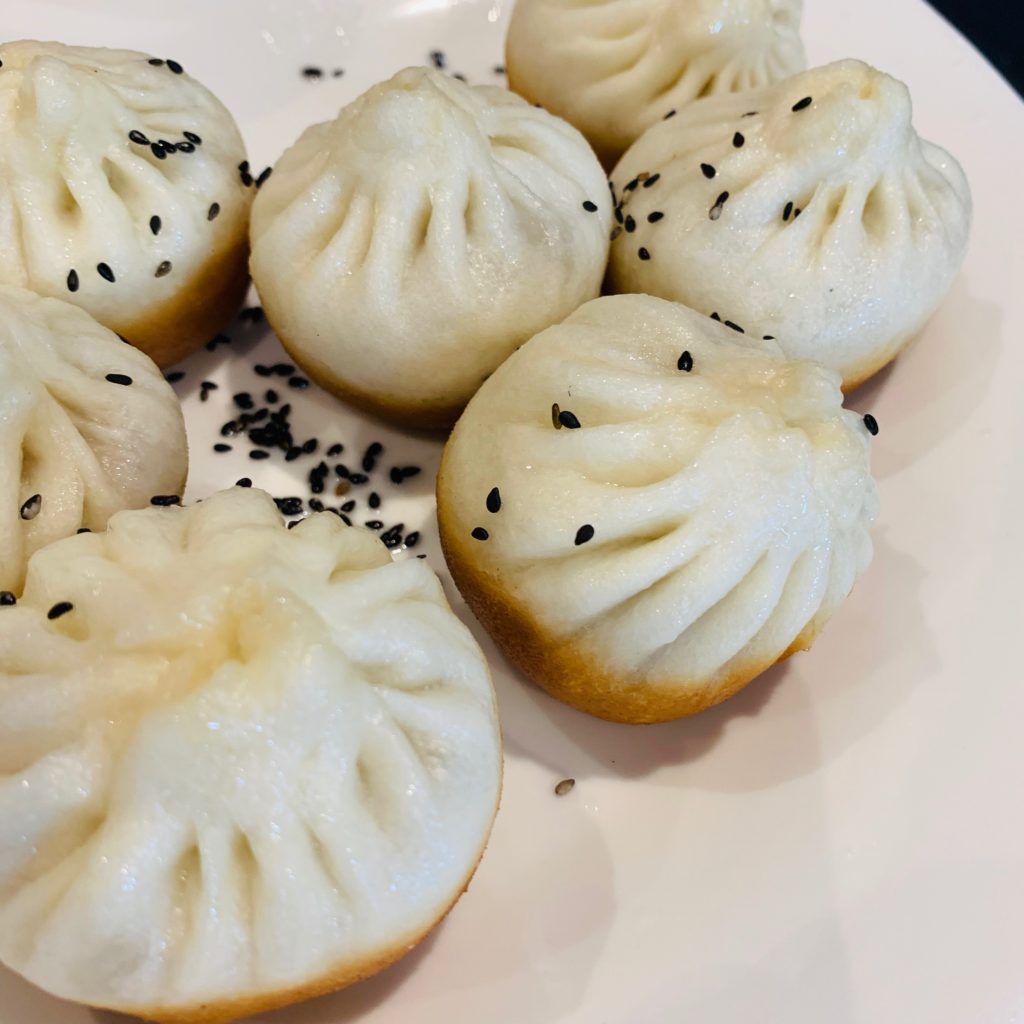 I have no idea how I haven't blogged about New Shanghai in Ashfield yet. For a long period, this was my go-to dumpling spot, and a group of us from Surry Hills and Redfern would hop on the train to Ashfield to get our fix.
It also has some comical memories, as even the huge cockroach crawling up the wall next to us one night, nor a period where they were named and shamed for bad sanitation, could keep us away. We always ordered the same things and could never believe how cheap the meal turned out to be.
So, it was a pleasure to return here for a weekday lunch, although with only two of us, the variation was limited (and we had to bring half of the pan fried pork buns home with us). It is worth the trip here, and I should make the trip more often!
Even though New Shanghai has opened in two other locations (Chatswood and the Westfield Pitt Street Mall), I have the feeling their best work is here. Neither here, nor their now closed location in the Bondi Junction Westfield matched up for me. The super crispness on the bottom of the pork buns, the molten soup inside both them and the xiaolongbao (soup dumplings), weren't the same in the mall locations.
So, the xiaolongbao were… savoury, super-hot and perfect bursts of flavour. Amazing. Also had their crispy radish cakes, with a light flaky pastry around shredded white radish. I loved them. But I had a revelation this visit. Even though I really love the pan fried pork buns, I can really only handle eating one of them, maybe two. They are pretty big, rich, doughy and fried, and even splitting the serving of 8 between two of us wasn't manageable. And even eating two of them, on top of the other dumplings and pastries: some of the magic was lost. I'll have to be more judicious and wait until I can bring 7 friends with me next time.