Say you've got friends or family visiting overseas…
And say you're visiting one of Australia's most famous sites, Bondi Beach…
And say you're hungry. Wouldn't you want a view like this?
Even if the quality of the food was mediocre, and it wasn't, this view sort of trumps everything. It's the perfect place to take out-of-towners for a casual lunch when seeing the sites.
In the meantime, my family liked their burgers, onion rings and this amped up fries.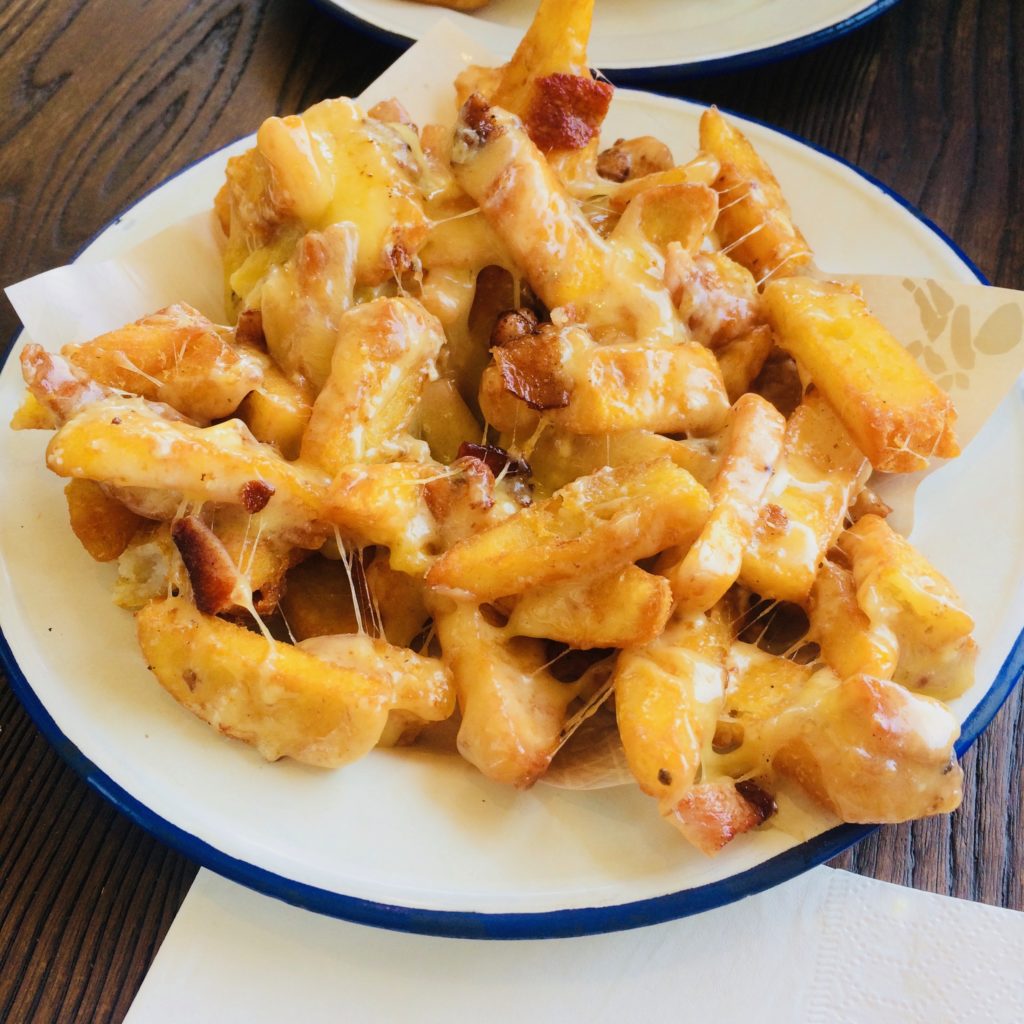 I thought the food was good. Not bad, not extraordinary, but fine. But it does appeal to tourists (and locals perhaps) with a wide selection on the menu, everything from kangaroo burgers to wagyu beef patties and salads.
The step up to the restaurant seems to be a hazard. People kept bumping into it. I got my foot caught under it while getting up to go inside (we had the table right in front).
But as I said: this view is amazing. The food is secondary.