This looks like a really cute place to hang out for a drink and a snack sometime. Appealing design. Cosy. On Chippendale's eat street, which I think is a phenomenal success in terms of urban design.
Koi, as you can see through the door, had a mob of people outside it, so we decided instead to have dessert here (and in my case, a nightcap, sake on ice, and in fact the drinks here all look very reasonably priced).
We didn't know at the time that this bar is owned by the same brothers as own Koi. For $13 each, we had a KOI Bobba, and I think it's an interesting decision not to compete with the pastries next door. This was a sort of complicated dish with Thai ice cream, tapioca pearl (that you get in bubble tea), a light-as-air hazelnut sponge cake, torn into pieces, freeze-dried mandarins (yum!) and salted coconut ice cream.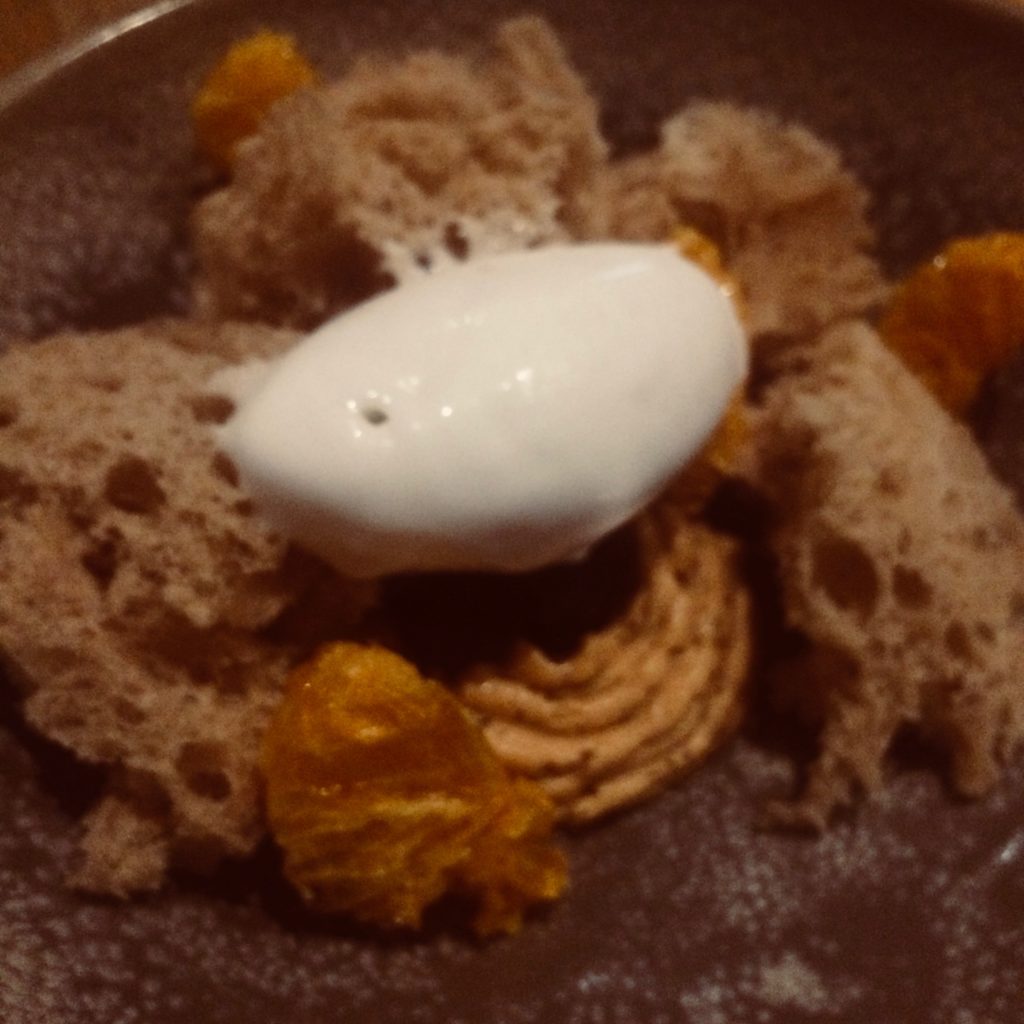 We liked it, though I don't know how I managed to take such a fuzzy photo! Oh well. The staff were young and eager to please. Looks like the place got sledged in some early reviews with some problems in service and people expecting this to be a sit-down restaurant, appropriate for dinner. It's not: it's drinks and snacks, and I'll be back to try some more.