I like the idea of cheap, easy Cantonese food in my neighbourhood, and Mister Dee's Kitchen, that moved into the newly refurbished Oxford Square complex has a good vibe and a nice space. So, why is it always so empty? Especially, say, compared to the Brazilian cafe, Ovo, seconds away, that has line-ups.
It's a shame. By the time I finally tried it, I thought that my dish, a simple braised pork belly on rice, was absolutely fine. It was tasty and cheap ($10.50). It was quick and just what I was looking for that night.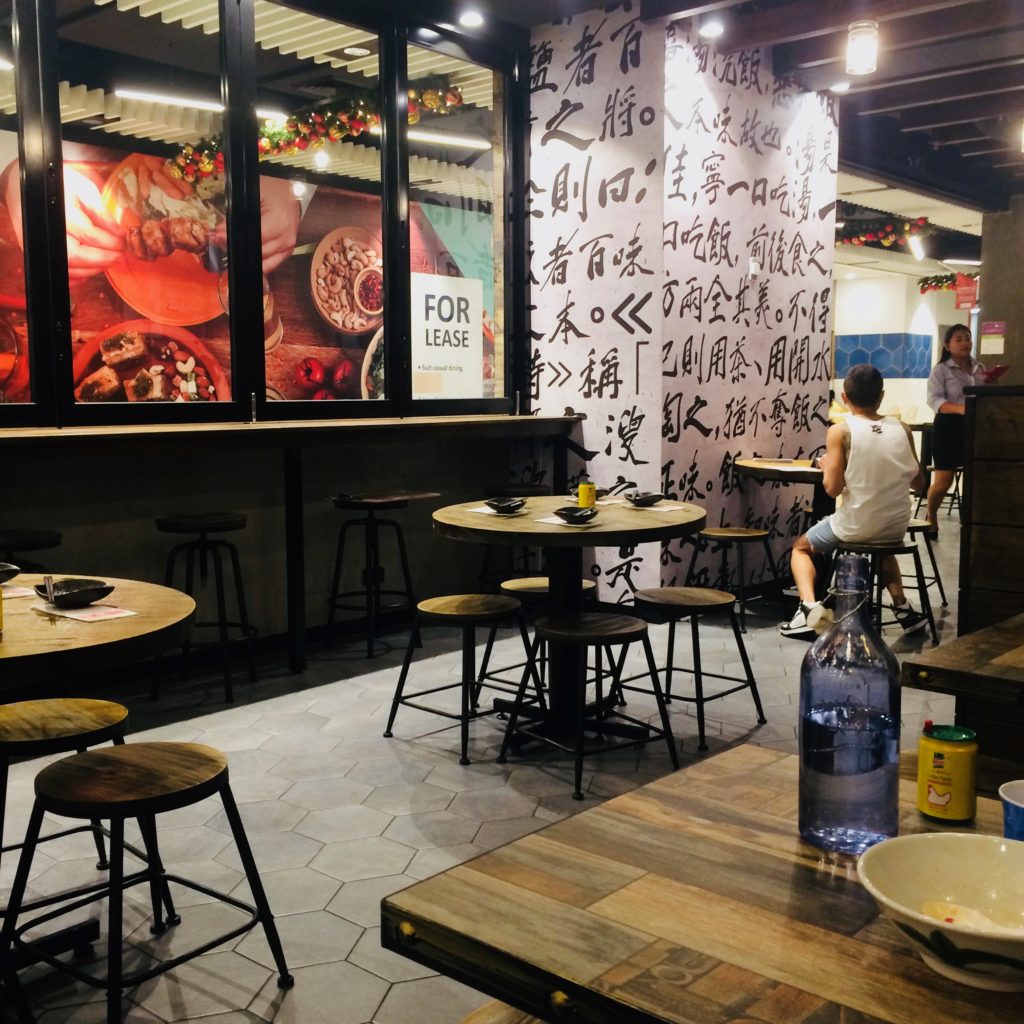 They seem to offer an interesting selection of Cantonese food: dumplings, various classic rice and noodles dishes. But for some reason, they're just not attracting customers. Get in there quick if you want your Cantonese food fix. Paying for that much space (it's the largest restaurant in the complex), I don't see that they'll be able to last long in this current incarnation.