It's near where I've usually lived in Sydney, and has been around since 2002, so I'm not quite sure how I've missed this strange, funky bar off Riley Street in Darlinghurst. It certainly keeps a low profile, and not one of my friends has ever suggested a final nightcap here until… Trevor, who also lives in the neighbourhood, said that he's always wanted to try it.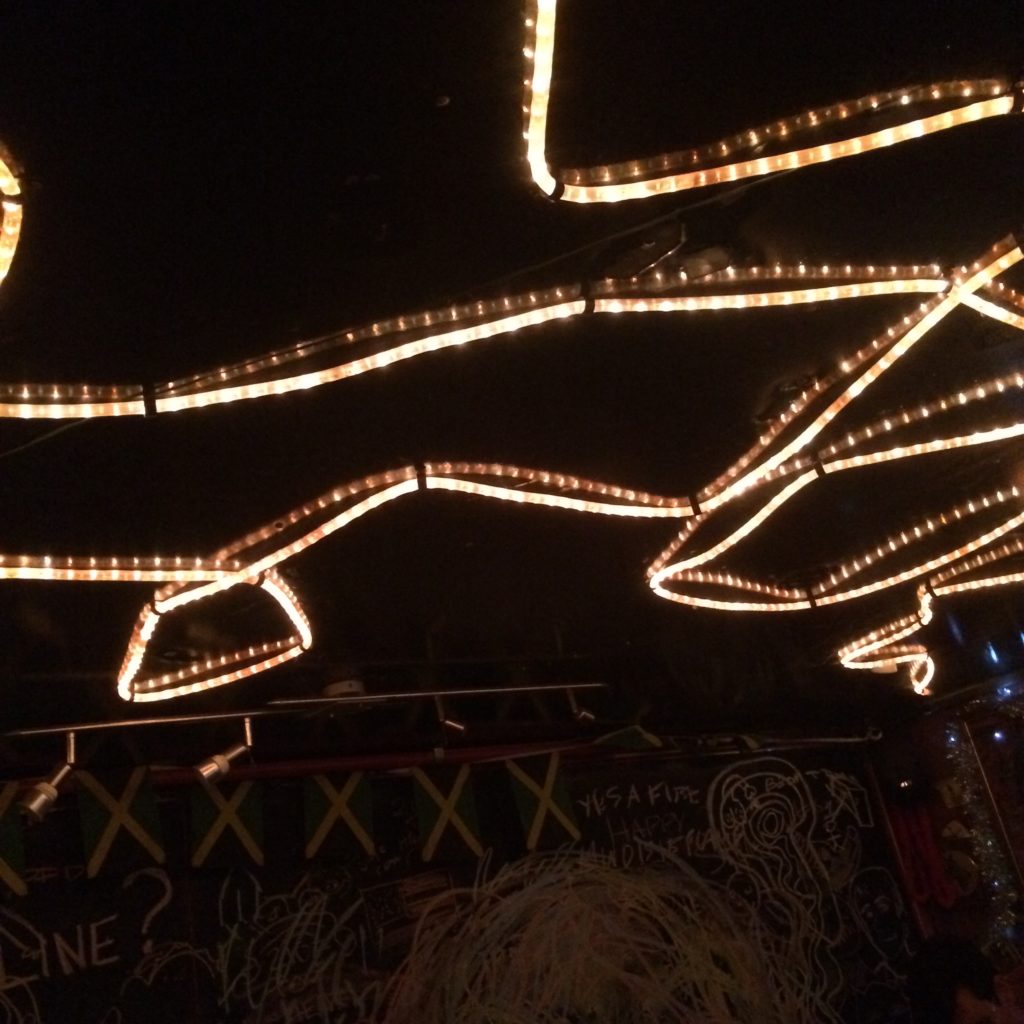 It's packed and buzzy. Granted, it's a Saturday night, but it has a really fun vibe, a mash-up of colours and lights. The drinks were cheap. It wasn't too crowded that we couldn't get seats, nor too loud that we couldn't talk. I liked it.
The website, amusingly old-school, tells me they host live music, comedy and performances… and it looks like they serve up burgers, pizza and cocktails.