Madam Chai's takes over from the loved-up Sedap Malaysian restaurant in Regent Place. Husband and I peeked into the back of Regent Place, which was absolutely packed, after seeing Crazy Rich Asians at the George Street Cinemas. Madam Chai's was completely empty, so we sat down, me without noticing that the restaurant had changed and was very new. In fact, it was so new that there is hardly any decoration up, and it looks rather bare. Hopefully, they're fixing that. It's also so new that it took me a whole week to find the listing and name of the place on Zomato!

The highlight hands down was green beans in salted duck yolk. Crisp, moreish, tasty. They were perfect.

I had high hopes for the fried chicken. I liked how crispy and hot it was. Husband thought that flavour was a bit weird. Also, there were so many bones. Generous portion though.

Finally, the famous Bak Kuh Teh, fatty pork in a rich broth, served with rice. Kind of an acquired taste, I'd think, for Westerners. I liked it enough.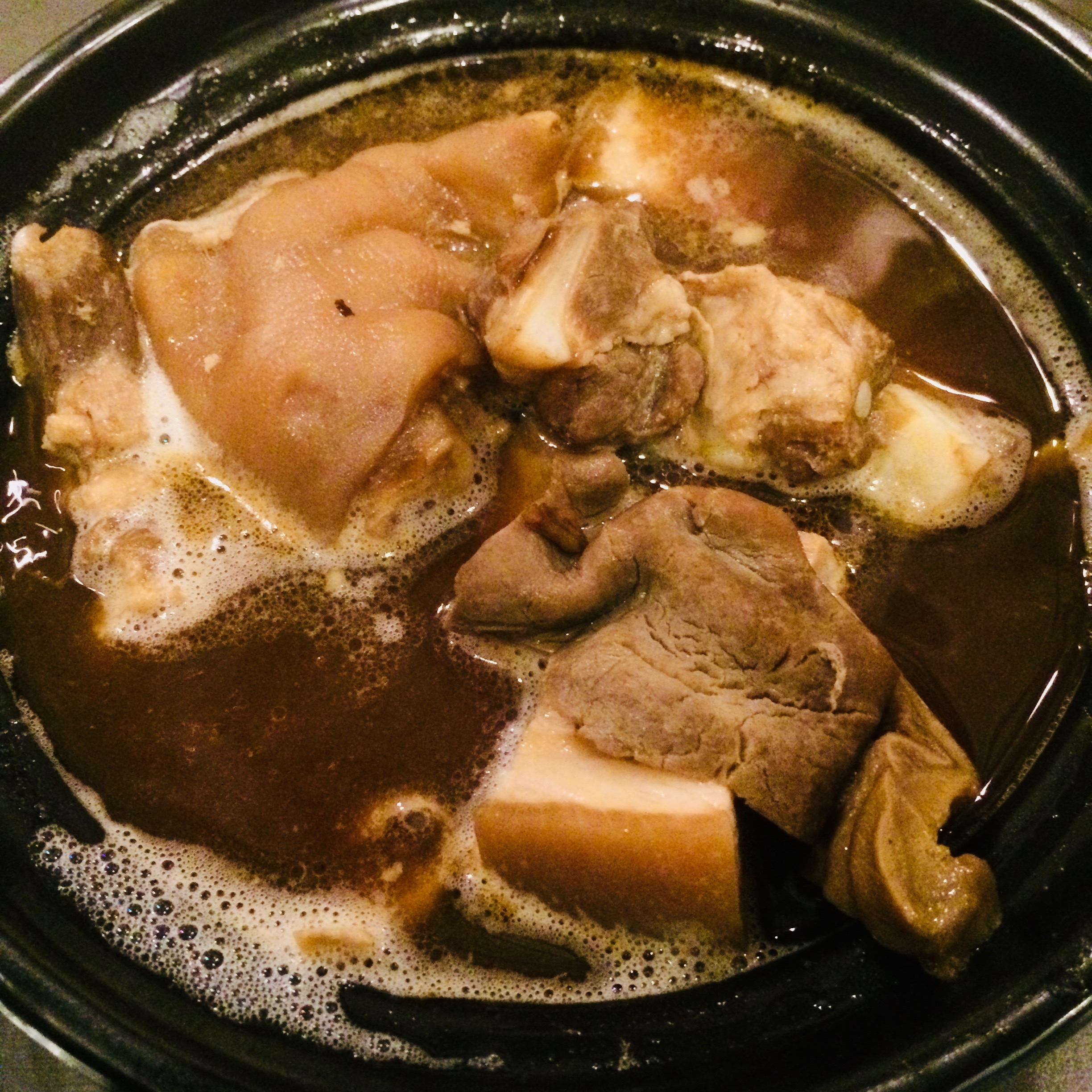 I think there's potential in this place, though I don't quite understand this food court. Will they get spillover traffic from those who can't get into the other places, or want something savoury before Aqua S or the matcha dessert place? Or is this noisy bunch of diners so discerning that they'll require a place to prove themselves before giving them business?