Longrain is moving! I just read about it. No definite location yet, but they're leaving Surry Hills. What an institution it's been.
While I've dined only a few times in the last decade or two, I've always known it's part of Sydney's fine dining personality, offering high-end, perfectly done Thai food, that I'm not sure you could find in any other countries in the world. Even in Thailand, I think the fine-dining Thai food would be a different style than how they do it in Sydney.
In any case, the food was as good as I remembered, though the lighting at the bar, where we sat, was terrible for taking photos of food. The betel leaf wraps I remember from each time I've dined here. They're impossible to pass up (photo at the top).
I couldn't resist ordering the mushroom special. The peanut curry with beef brisket and bullhorn peppers was super rich (and sorry, the photo is the worst of the bunch). The hor mok in scallop shells were lovely.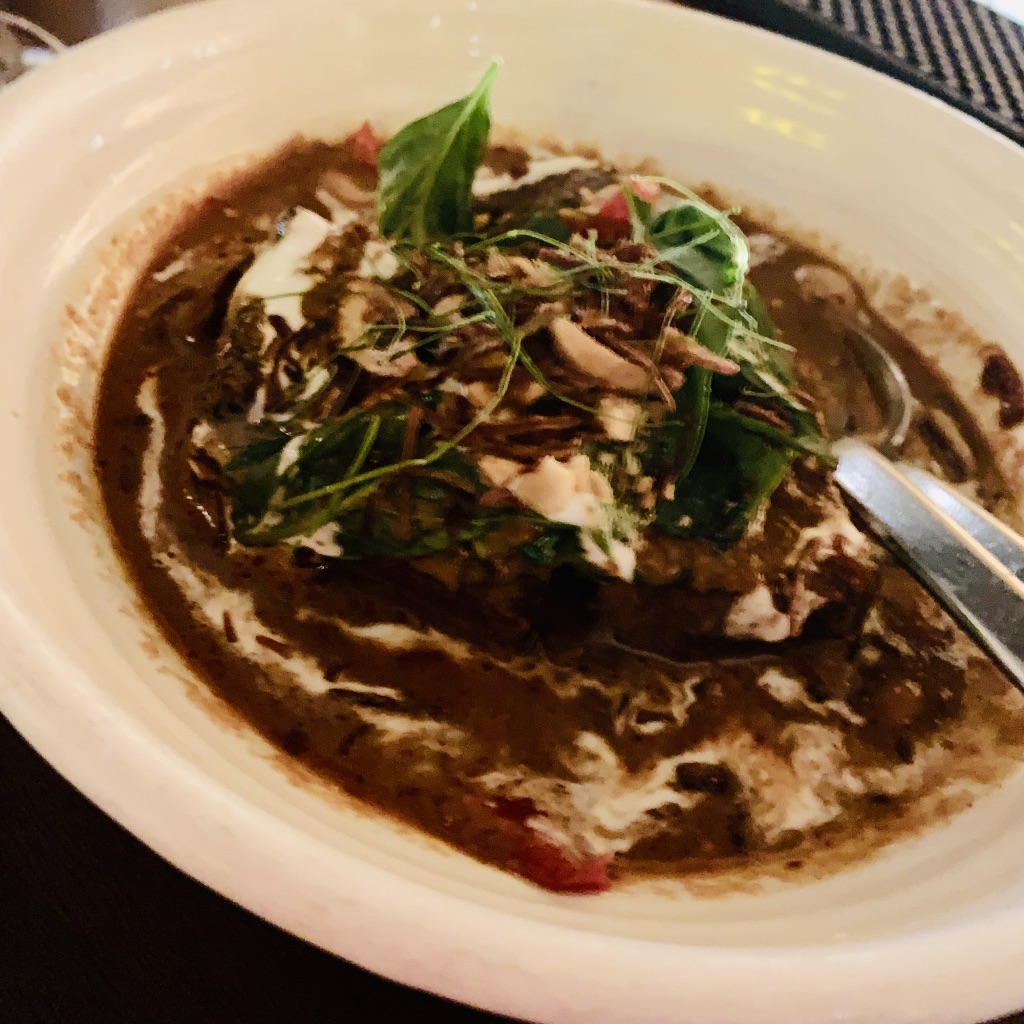 The salt and pepper silken tofu is a classic here. Looks basic, but tastes way better than basic.
I think this dish was sour orange curry, prawns, ling fillet, mussels, green papaya, Chinese white cabbage: incredible flavour combination, and surprised me how green and tasty and salady it was.
I've always found the space a little strange: just a little too cavernous and big, and if you're sitting at the big communal tables, a little hard to speak to someone if they're across from you. Hopefully, the next incarnation will be without these design problems but I'm glad to read they'll be back. How sad it would be for Sydney to lose Longrain.