Since Sydney is such a fast-moving and trendy place, it surprises me that a café like Le Monde can keep going, with a good reputation and buzz, after more than twenty years. I certainly remember it from my early days in Sydney, and a period when they were doing coffee tastings, I believe. It's been so long since I was there last that I wasn't quite sure what to expect when I suggested it to catch up with my pal D. Would they have changed hands, as seens frequent these days? Would the food be any good?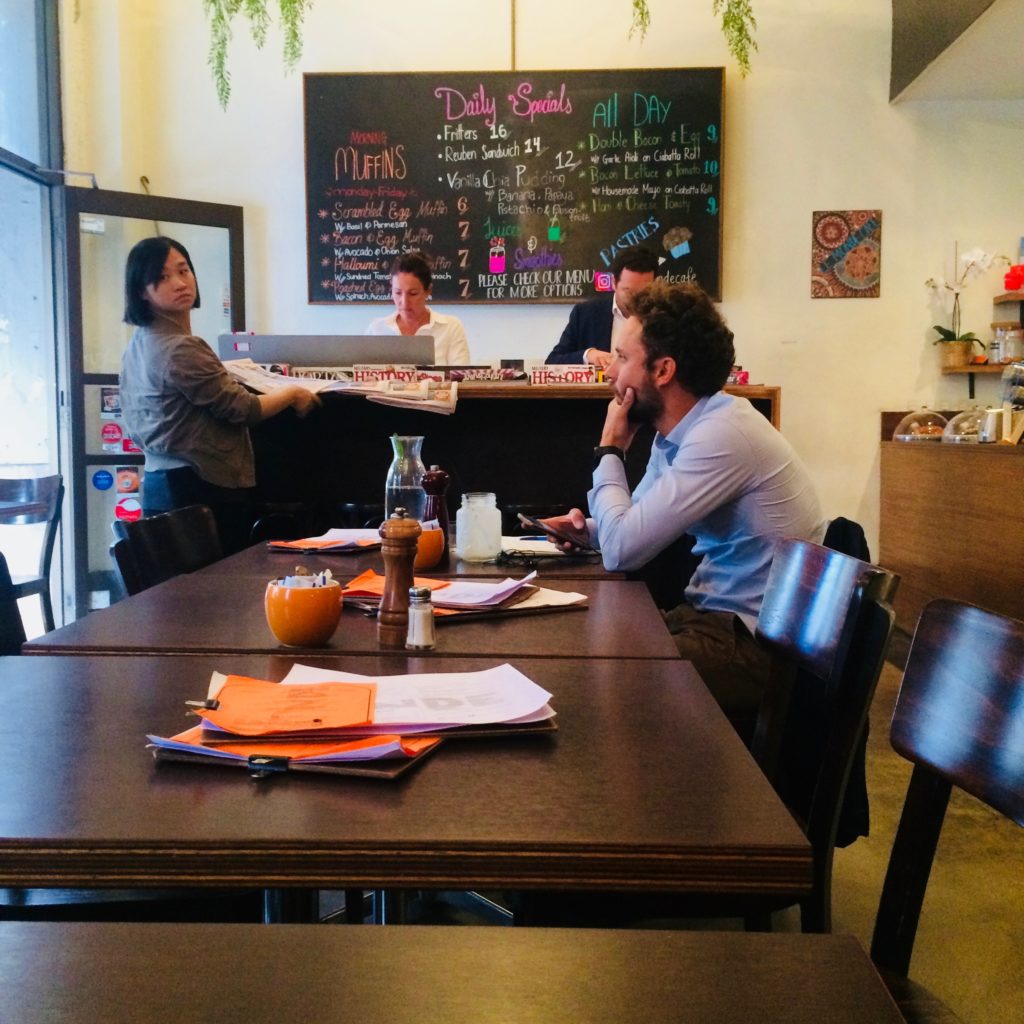 I'm happy to report that the food was wonderful as was the coffee, and the ship still seems to be steering straight! My zucchini fritters (top of the page) were wonderful not only because the fritters were tasty but because of the combination of deep-fried chickpeas, a poached egg, a creamy lovely hummous, some charred cauliflower and a handful of rocket leaves. Really, really good.
The coffee was not only tasty but look how pretty it is. It really makes it hard to make do with mediocre coffee without coffee art when you get something as beautiful as this.
D's vegetarian rice bowl met his approval. He says the mistake in many restaurants, and he's had a lot of these bowls, is way too much rocket and not enough of anything else.
Coming in with no expectations, I left impressed. Good on ya, Le Monde. Superb.