We were not going to fight with the crowds at The Grounds of Alexandria after dropping off our e-Waste on e-Waste disposal day (this was surprisingly satisfying to do). And while restaurants attached to stores can be hit and miss, this stylish cafe is attached to a stylish furniture store, Coco Republic, and I liked the vibe immediately.
If I'd read the description on the website – 'The first hospitality offering for the Australian-owned premium lifestyle brand' – I might have given it a miss though. I think 'restaurant attached to a store' is a more honest description.
So, I was glad we went and that I got good vibes right away. My impression was confirmed by some outstanding latte art (and good coffee).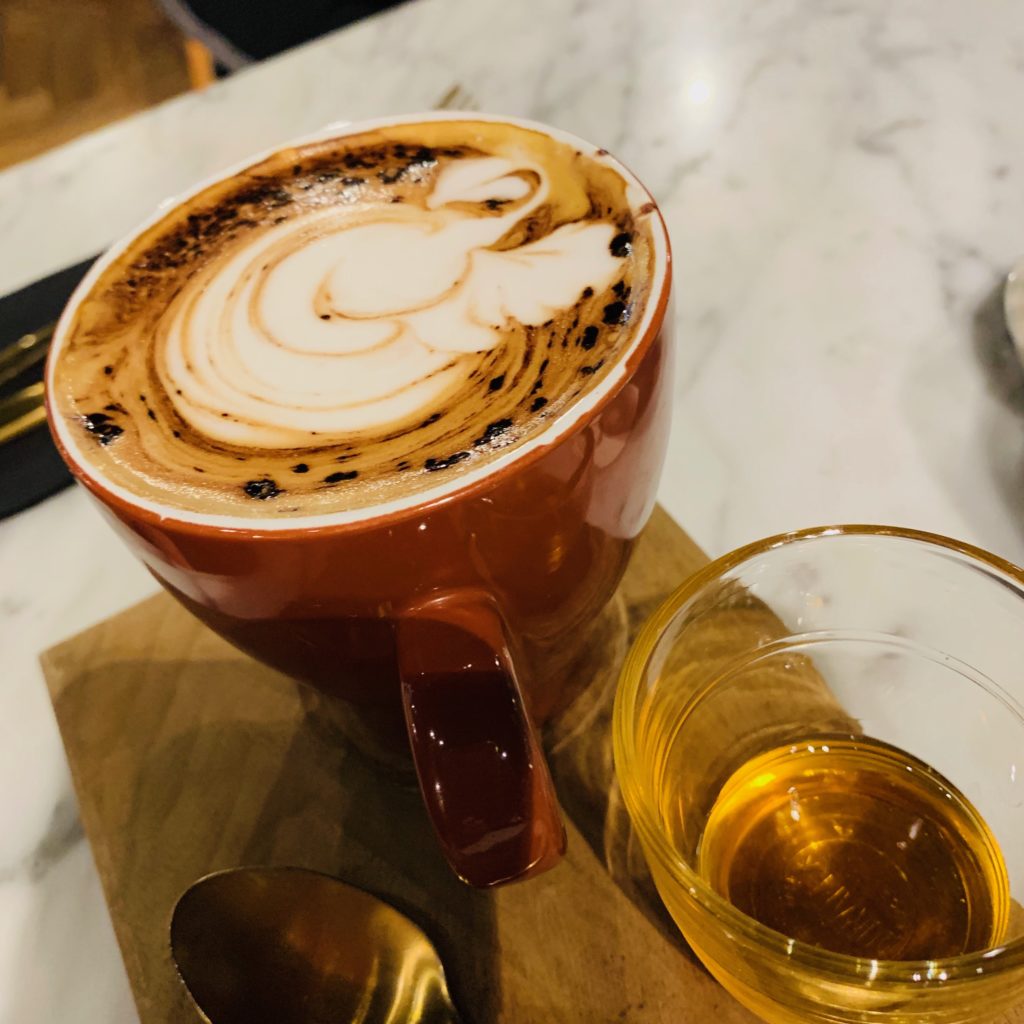 All three of us ordered the same thing: Avocado mash, cherry tomatoes, farro, hazelnut dukkah, prosciutto, shallots, organic eggs and artisanal toast. I mean: that's a pretty good description. Why would you pass it up? I ordered mine with sausages on the side, Geoff had bacon on the side, and I think Davy had mushrooms, maybe?
Oink, oink. It was a great breakfast. The farro was really interesting. This was a great combo of flavours and texture: a cut above the standard Sydney breakfast. And it's a charming decor (Italian Riviera inspired, apparently).