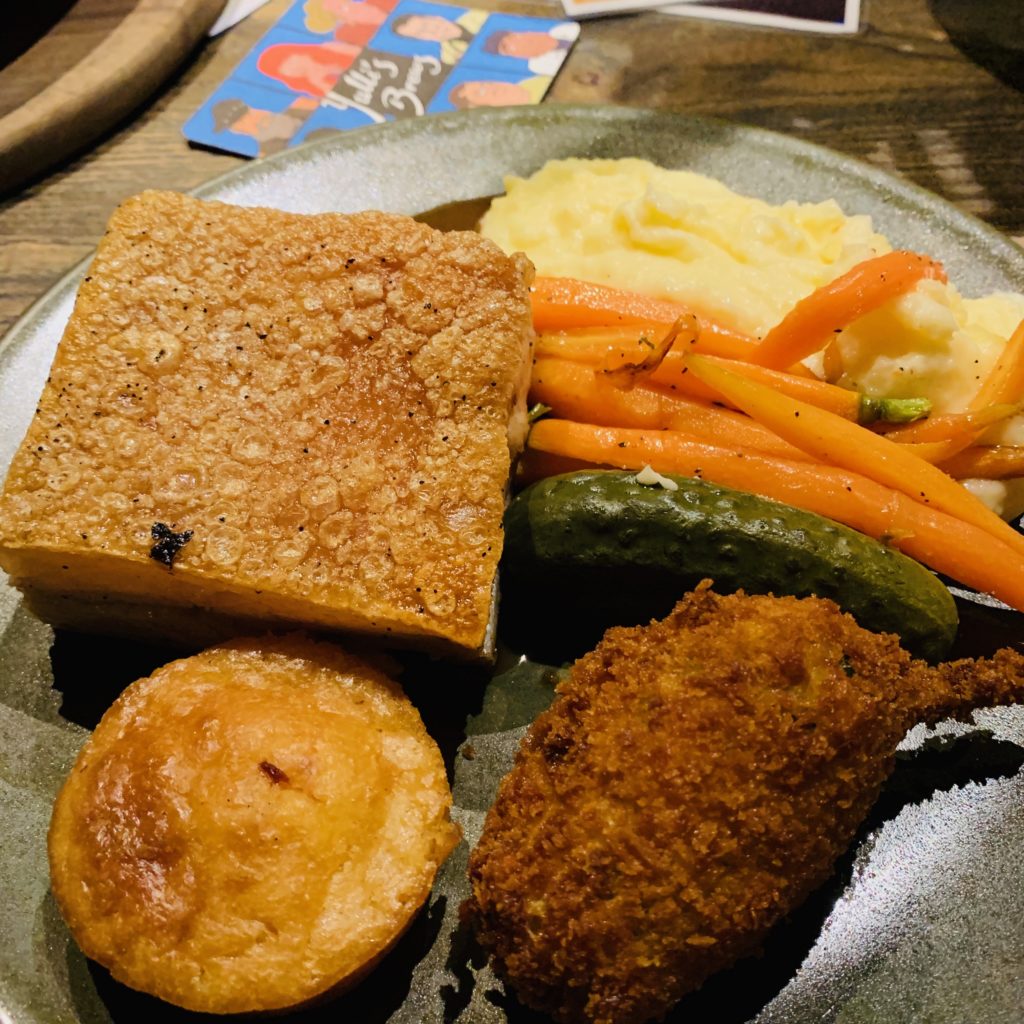 Our gang from school usually meets at the Shakespeare but to try something different, we went to Dove and Olive. I like the name, which reminds me of all those pubs in London with the same theme – Slug and Lettuce, Hare and Cabbage, Pig and Leek. OK. I'm making up some of these but the combinations seemed endless.
I've been downstairs here before, but I hadn't seen the upstairs which is open and expansive with lots of seats. I think we'll have to return here, if we're not playing trivia!
Food are drinks were fine. One of our party, a local, says it's always been one of his favourite pubs. I was pretty impressed with my Sunday roast. I was aiming for the short ribs but someone grabbed the last one. So I got the pork belly. The crackling was not super crisp, so was a bit hard to cut into and chew, but the meat was perfectly tender, and the combo of everything on the plate was really good.
I liked the carrots, and potatoes, and sort of biscuit, and most of all a crumbed pepper. Yum. My pal seemed happy with his too (beef of some sort).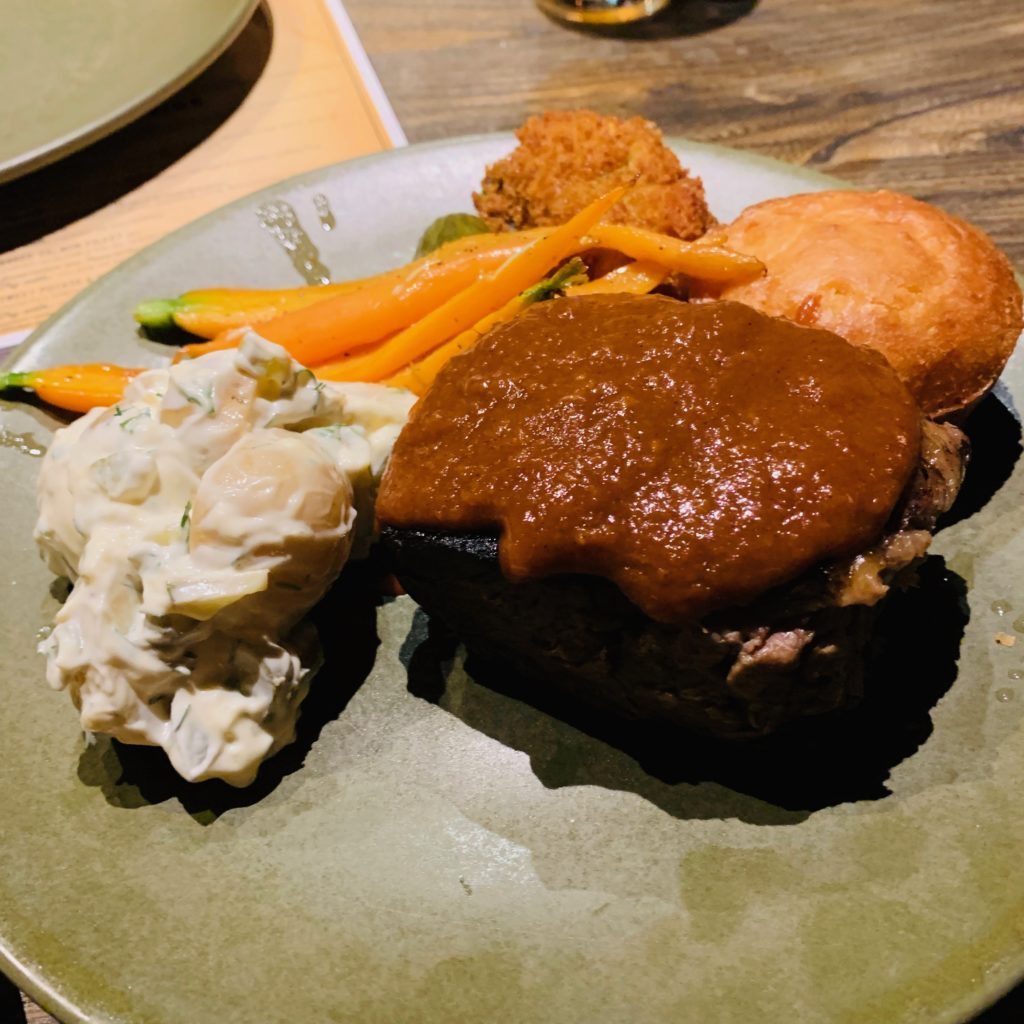 Drinks were reasonable and tasty. I'd say this is a solidly good Sydney pub!