Not only delicious but inventive too.
Ah, the famous Ippudo ramen chain from Japan. Let me quote from their website: 'IPPUDO was founded in 1985 in Japan's ramen capital of Hakata by Shigemi Kawahara, the internationally renowned Ramen King. With over 80 stores in Japan, IPPUDO is now spreading throughout the world its authentic ramen.'
I feel lucky that we've got Ippudos in Sydney though the one in the city is often too busy to get into. I stumbled on this in Central Park because the line at Ribs and Burgers just wasn't moving. I'll have to try it another time.
But between the delicious ramen at Ippudo and their tasty buns (but I never have the room in my stomach for both, it's always frustrating to eat here because there are so many tasty things, but they're all kind of filling…), it's hard to go past it.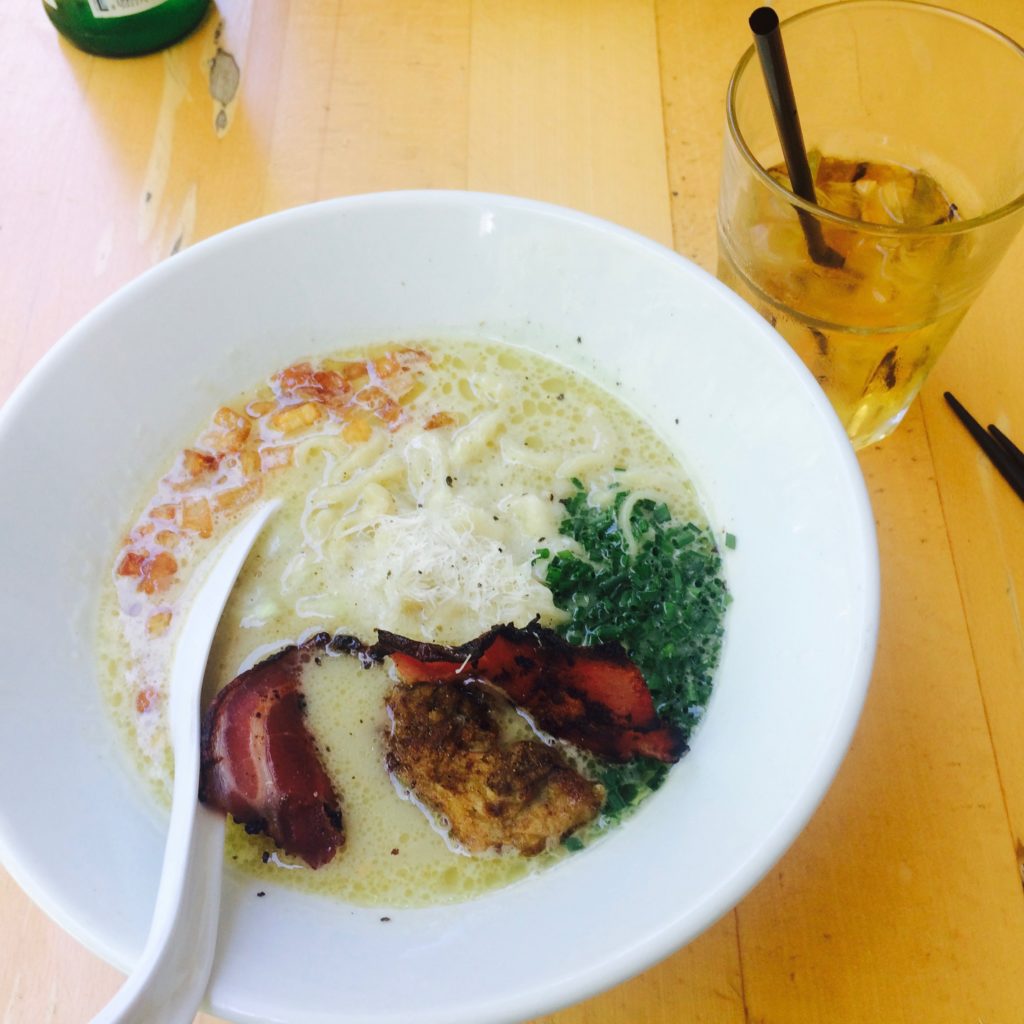 The special today was an oyster chowder ramen. OMG. I couldn't go past this. Tiny crispy potato cubes, a crisp piece of bacon, a breaded oyster, and the soup: a creamy clam chowder. And you know, this is not a flavour that you find in Australia regularly. Our family would always treat ourselves to a Boston clam chowder, if we headed across the border from Vancouver to Seattle. The particular creaminess with a bit of corn starch and and that bivalve mollusc flavour: yum.
So, really, this ramen (choosing the medium texture for the noodles, neither super hard, nor soft) was a huge treat for me. All that and cold Japanese ice tea, and my friend D. shouted me for lunch. Happy day.