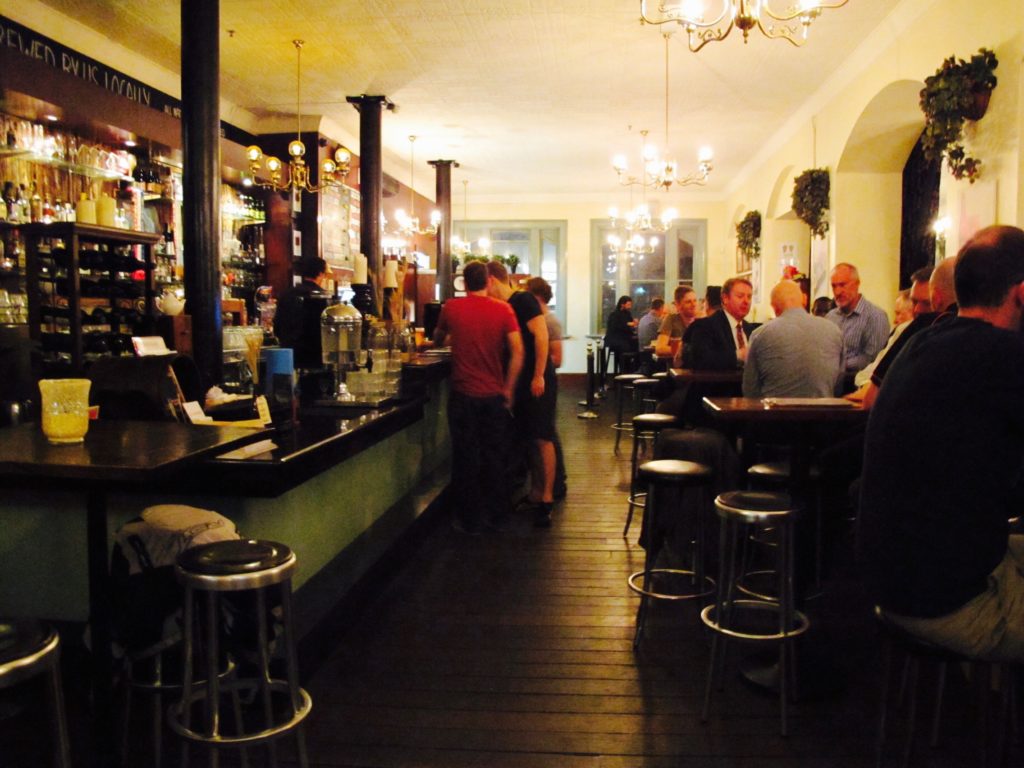 Beer galore, with a range anchored by local brewery Redoak.
With the brewery established ten years ago, I think I should have heard about this local brewery before now… but then I'm not a huge beer drinker. Other breweries, like Young Henrys and 4 Pines, seem to be getting rather a lot more attention these days.
But I'd be willing to learn more about Redoak! The vibe is good. There's a chilled out bar area on one side and a restaurant area on the other. The food menu looks good. I like the option of doing a tasting with paddles…
We ended up with two dark beers, one that tasted of bananas, and the other with chocolate and hazelnut flavours. They were a little darker and heavier than what I'd usually go for (and my better half said that his had so many flavours, it tasted like a full meal), but certainly interesting.
And a great stopover on our way between Next Door and Aqua S…