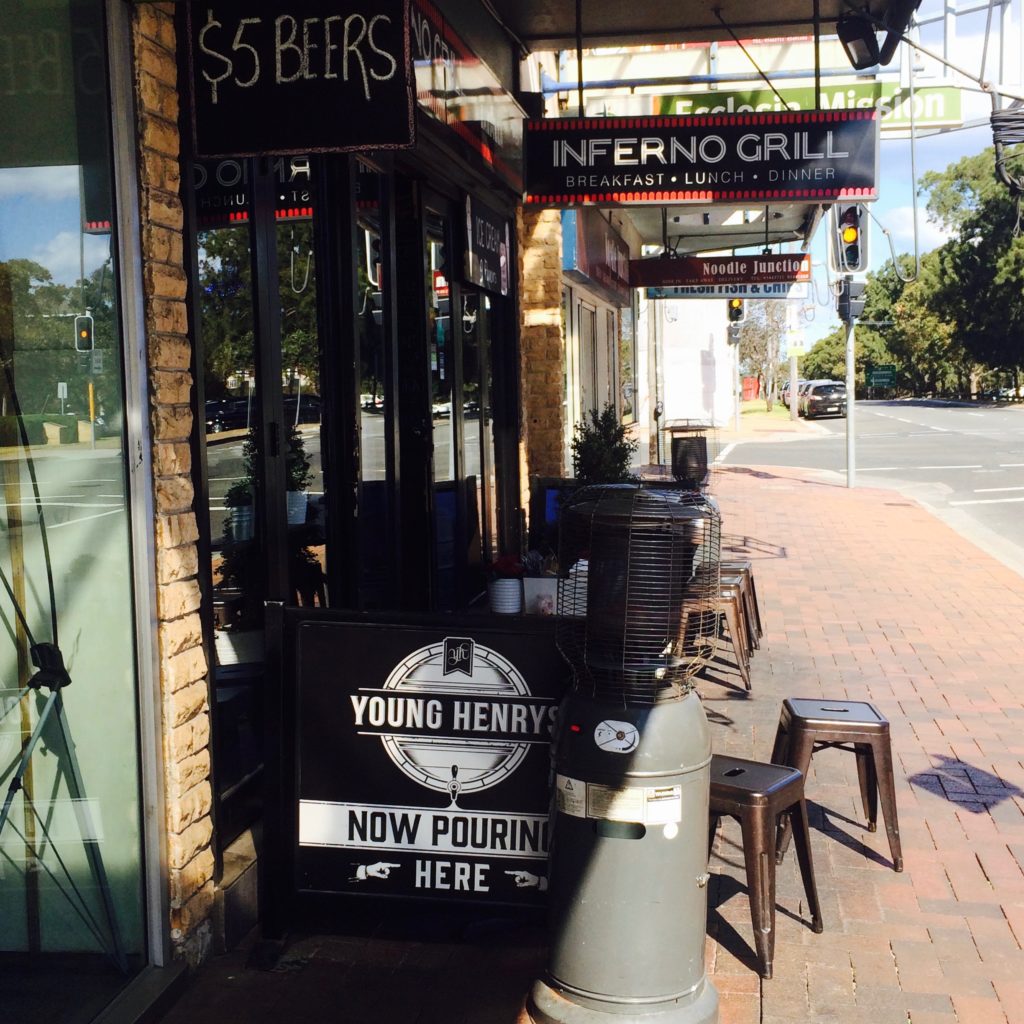 Inferno Grill is located on a buzzy strip in Maroubra with rather a lot of interesting hole-in-the-wall eateries nearby. It might be worth getting to know the 'hood a bit better… which is only half an hour's bus ride from my place in Surry Hills, but I've hardly ever been out this way. It's obviously an institution, with boys in school uniforms stopping by in packs, and other folks from the neighbourhood stopping in for lunch (and the restaurant sending out orders on Deliveroo).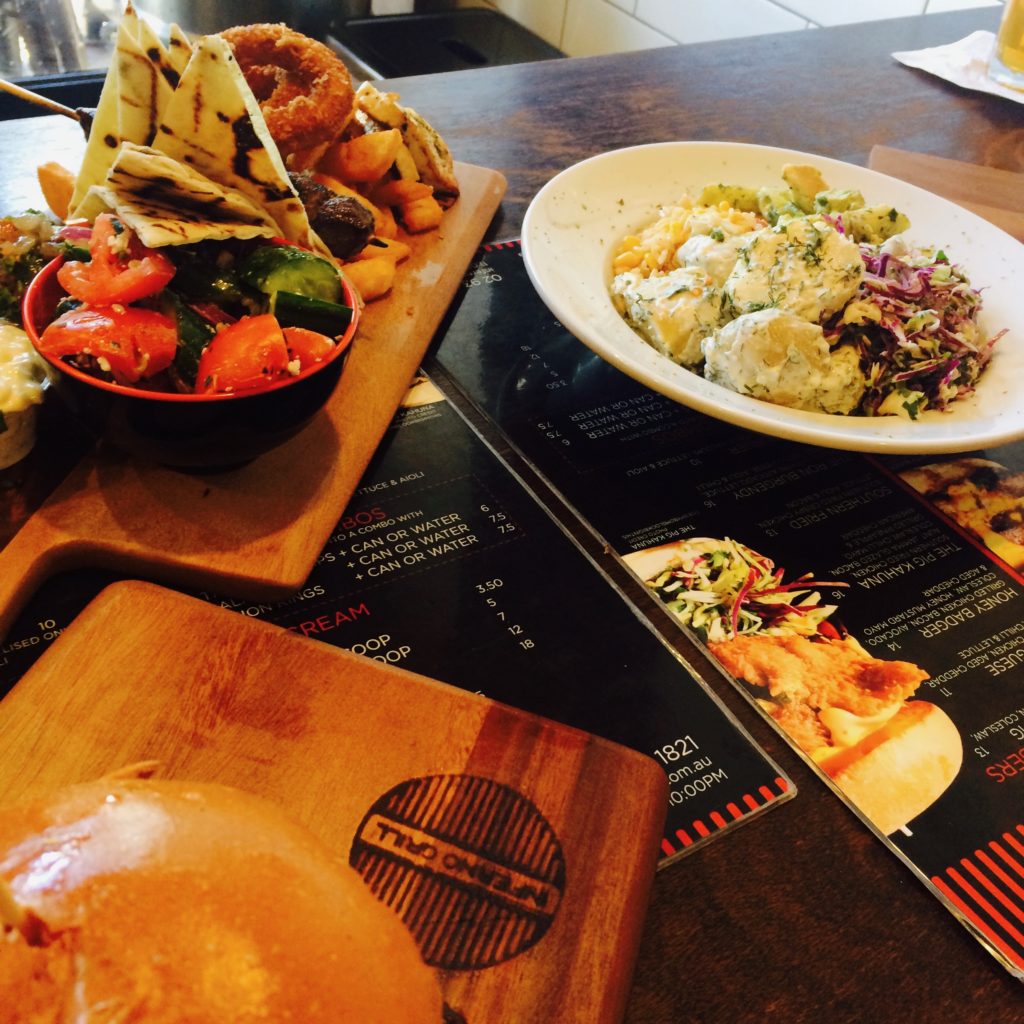 I was hanging out with the gents from Ompty (they and the restaurant shouted me for the meal) and a very pleasant Friday afternoon it was, with a sneaky beer (they're licensed) and a rather amazing burger. The photos on the menu were taken by Sydney food bloggers! My Boss Hogg burger had bacon and crumbed mozzarela and was delicious and too big to fit into my mouth. I had to use a knife and fork.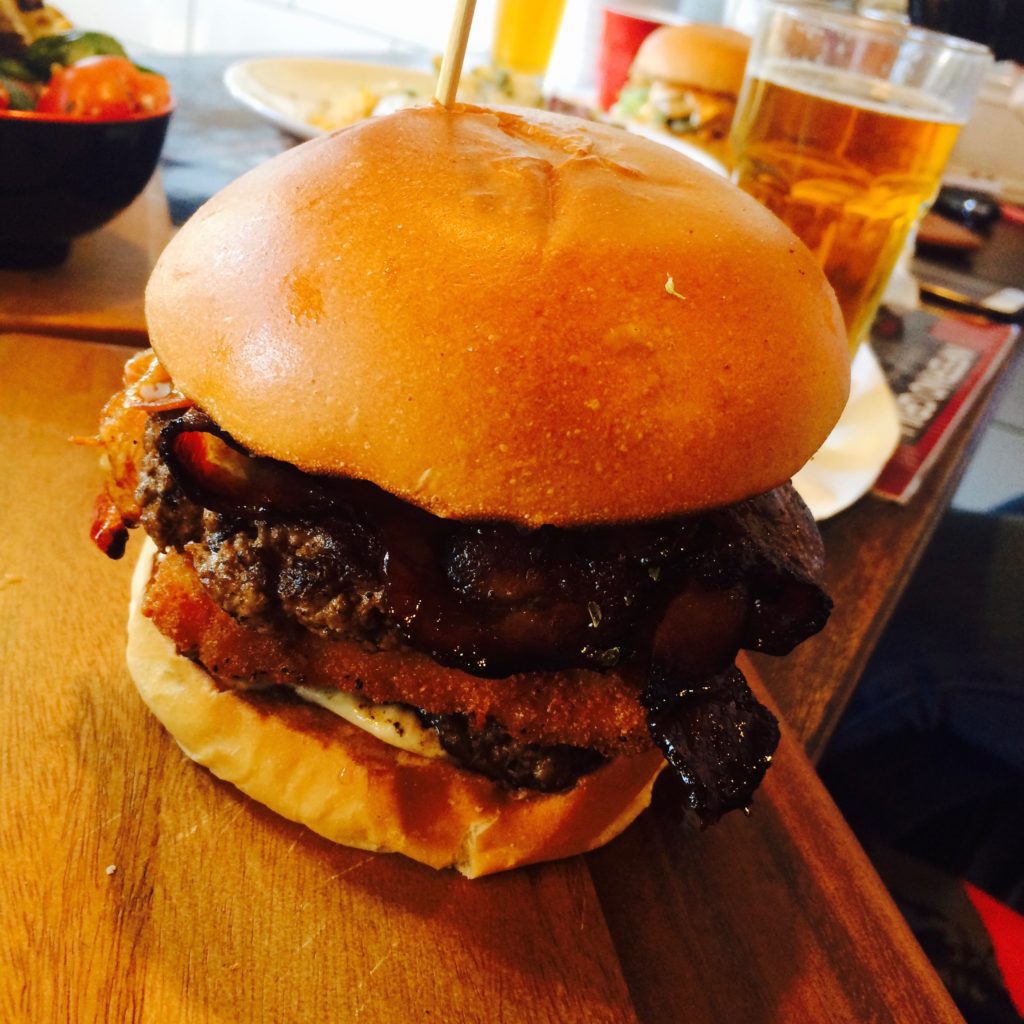 They've got a good selection of everything though: burgers of chicken or vegetable, a whole range of salads, wraps and Greek Grilled Things.
And they mix up their own flavours of ice creams… and sometimes make colourful sundaes out of them.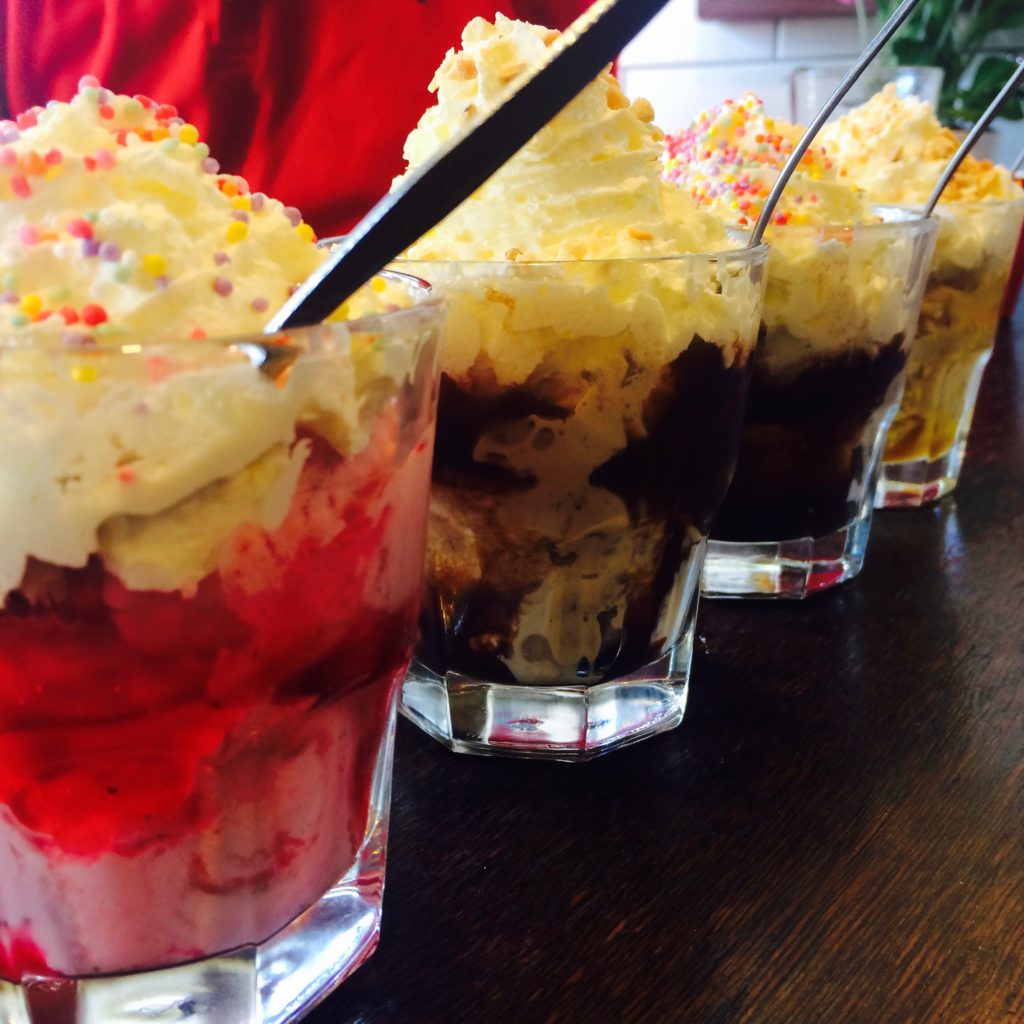 Good, honest, casual food served up by friendly folks. Stop by if you get a chance!