Ready for a meat coma? Bring friends so you can try as much as you can.
A barbecue joint has opened up in the back of the George Hotel in Waterloo and it was descended upon by this year's food bloggers Christmas get-together, as organised by Chocolate Suze (her review here) and Helen of Grab Your Fork (her review here). It's a great, casual atmosphere. Grab an Aussie craft beer on tap from the bar, and then strategise how you're going to try as many of the delicious menu items as you can fit in your bellies.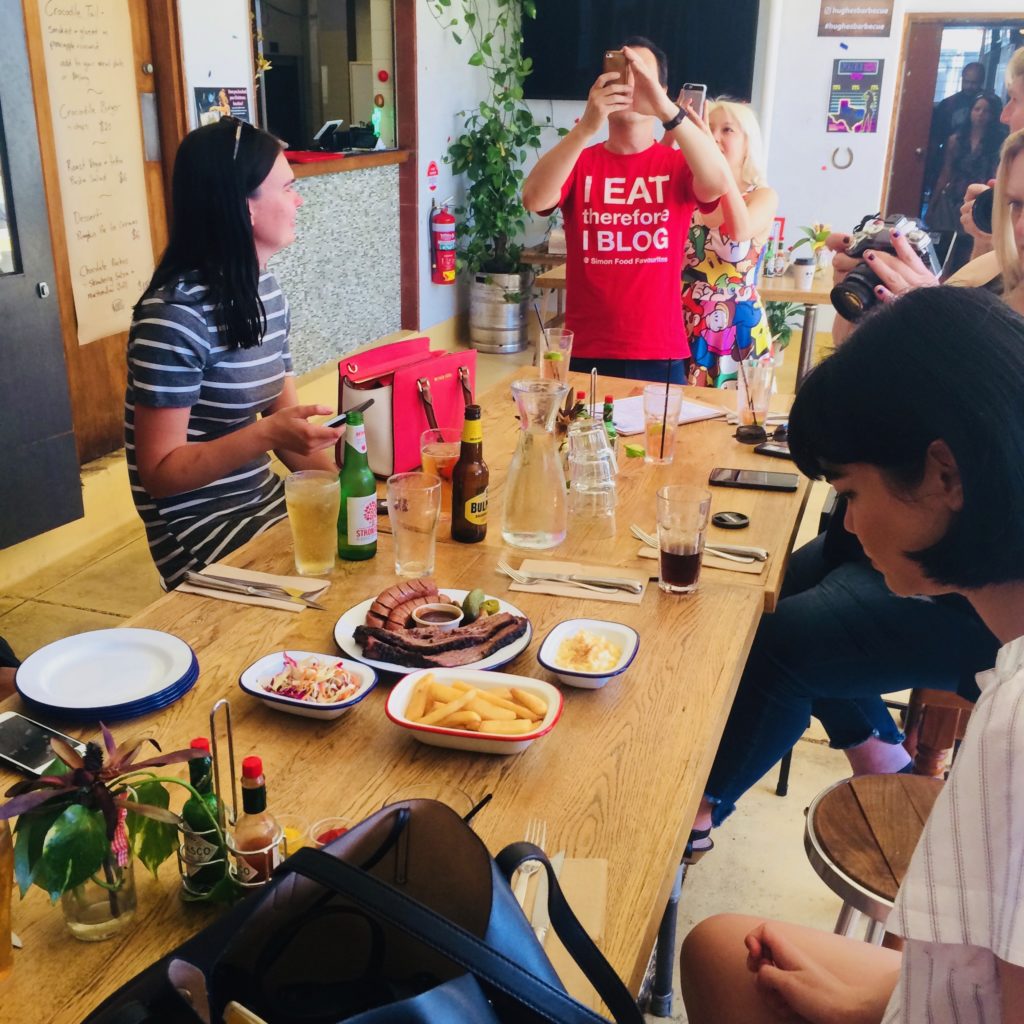 I'll defer to fellow bloggers, such as Coco and Vine and Ramen Raff, who provide a much more incisive description of the food than I can along with much better photos! It's always amusing to dine with food bloggers and watch the different styles of photo-taking and food arranging!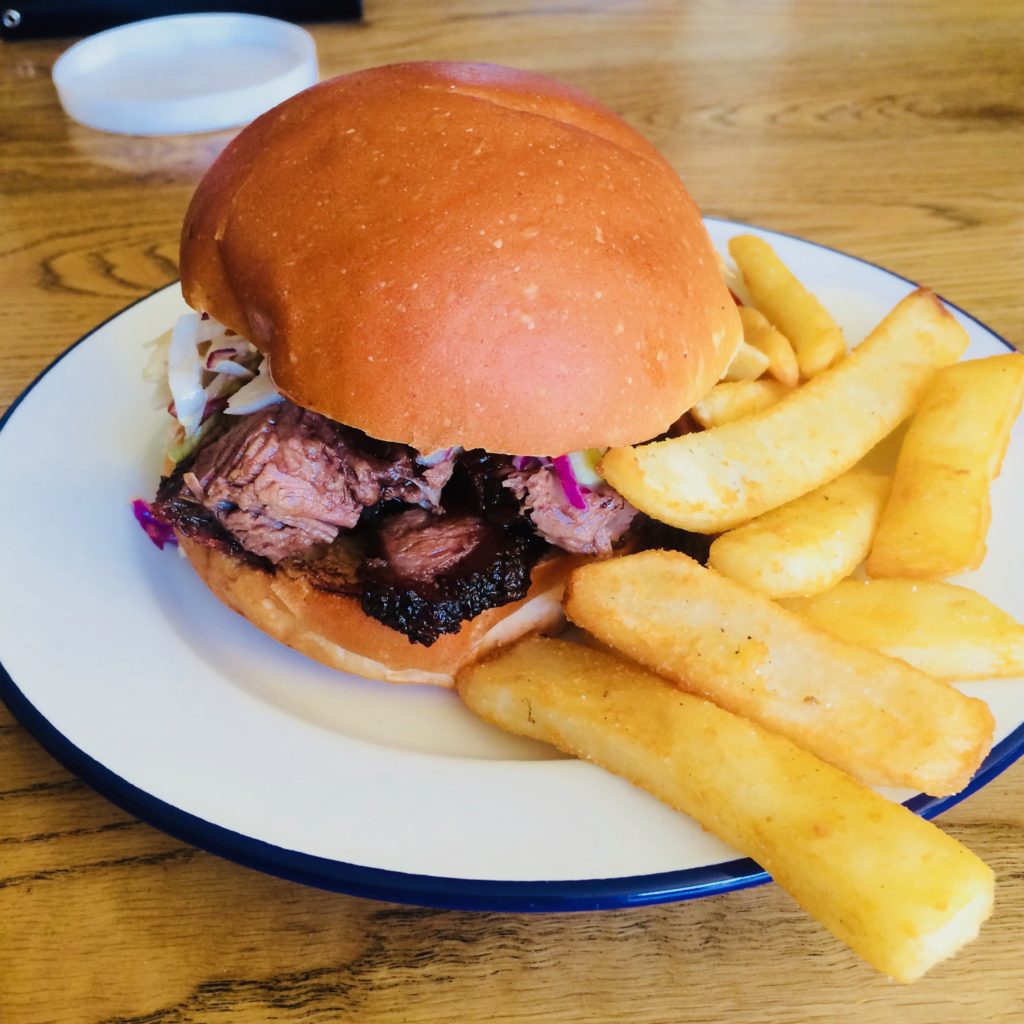 Sadly, I wasn't super hungry that day, but the beef brisket burger was really beautiful (and the fries too, perfectly crisp). The meat was tender and smoky and wonderful.
And I got to sample this amazing tri-tip.
It was fun hanging out with the food bloggers over great food at a new Sydney dining hotspot. I can see that when word gets out to Sydney's meatlovers, they'll be beating a path to Hughes Barbecue's door.