I first managed to enjoy the delights of Hopper Kadé at their pop-up restaurant in the Tramsheds in Rozelle, so I was super happy to find that they've opened a sit-down restaurant in the old location of The Goods Cafe on Crown Street, a short walking distance from where I live!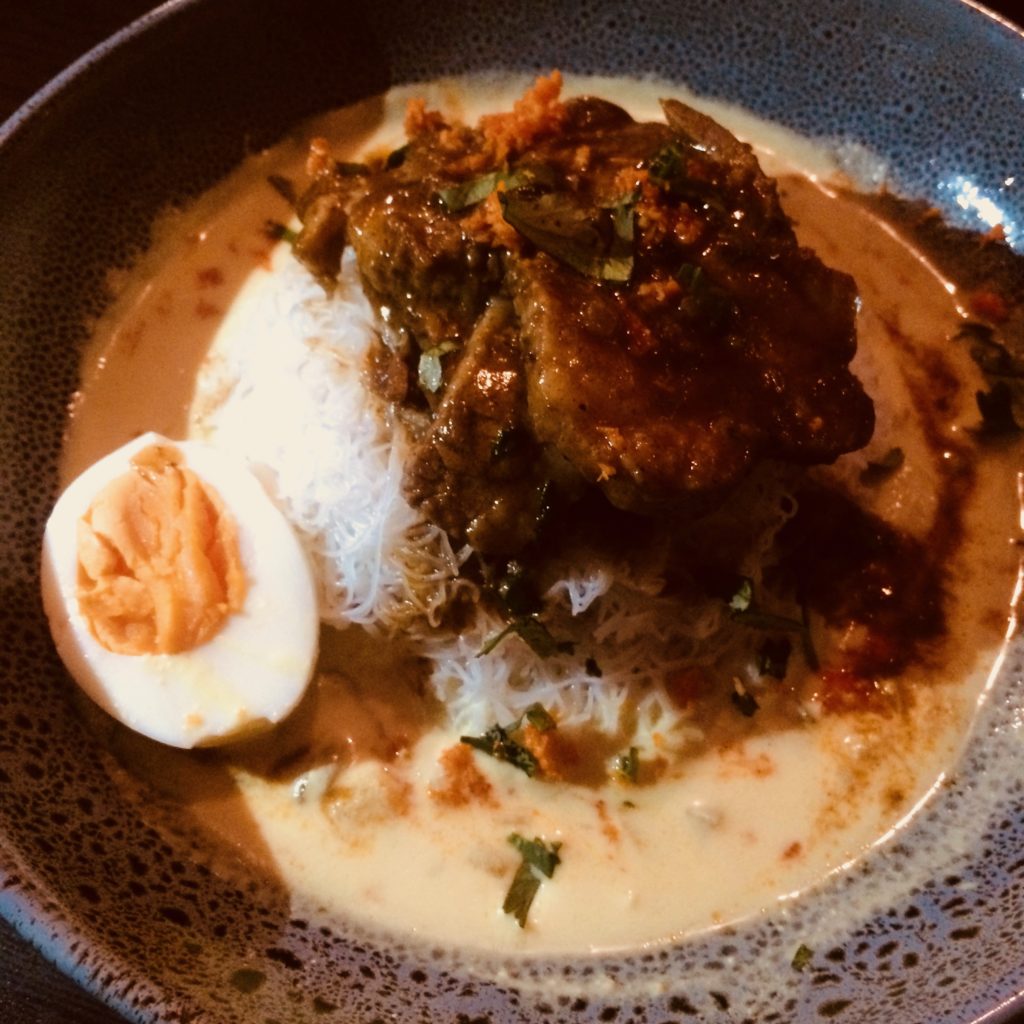 I convinced a friend to come for lunch; he'd tried it at dinner and found the service chaotic and the food not so good, but being a good sport, he was OK to come again for a Friday at lunch. He was glad he did.
We both had lunch specials, string hoppers (these are the patties of rice noodles) with beef brisket (me) and curry chicken (him) ($14 each). We had sides of eggplant chips ($11), lentil patties ($8.50) which they nicely gave us 6 instead of 5 so that we didn't have to divide one, and two mango lassis ($9).
D thought the food was really, really tasty, and I have to agree. I missed having the delicious coconut sambal that I'd tried at the Tramsheds. I loved the hoppers; delicate and interesting, with a nice curry and condiments. The sides were crispy and delicious. The lassi was suitably creamy and sweet. In all, I found the food slightly different than other cuisines I've tried, and with some great combination of textures, and nicely savoury, but not too spicy. In fact, even with the deep-fried goodness, the dishes here tasted light, in a good way.
But I was reminded of my first experience with really slow service. There is still an air of confusion. I received a plate in front of me that wasn't the right order at all, so had to send it back. This is the wrong dish: looks tasty though.
I think, if possible, that you should serve both people at the same time. The mains took a while to get to us. And I did find the prices a bit high.
I'd definitely recommend the food, but I think the service is going to need to be tightened up in this tough marketplace that is Surry Hills. Maybe I'll report back more after I've tried it for dinner.
Review from April 2017: Zomato says it was viewed 6117 times!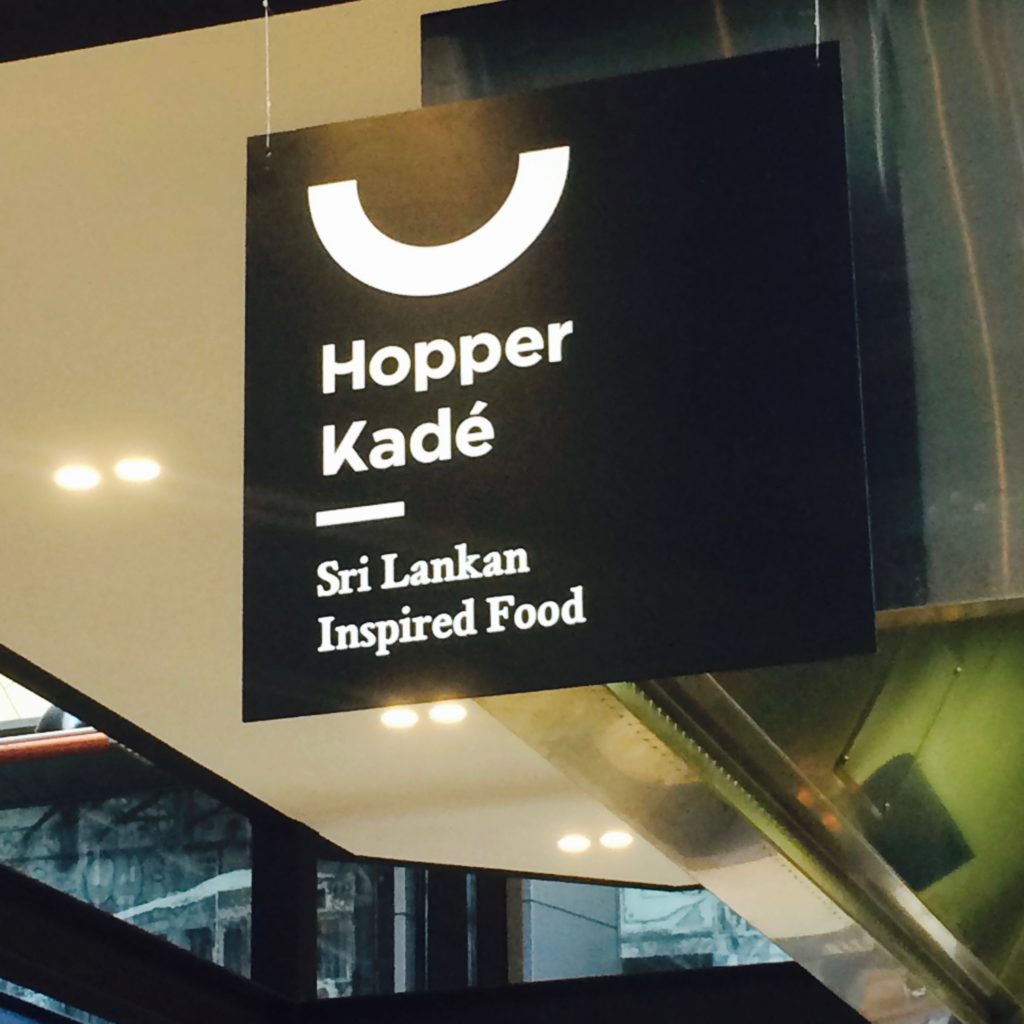 So, I've been meaning to get to the Tramsheds for a while, even though I had no idea where it was or what it really looked like. What a cool space. Chock-full of tempting restaurants and apparently, as my expert friend informs me, a good grocery and liquor shop.
So, hoppers. Yum. Basically. We split a traditional string hopper with chicken. I loved the texture of the noodles. The chicken was perfect and crispy. And the dahl for dipping the hopper into was delicious. And the coconut sambal. Wow, that is divine.
We also split a fish curry hopper, with the more light, crispy pancake-like hopper. The flavours were sensational, and everything tasted very delicate, the light hopper, the sambal, the fish. It was delicious.
So, no complaints food-wise. The service, on a Friday lunchtime, was surprisingly slow in terms of getting the food out. We washed it down with ginger beer, and it's a nice, casual and open place to sit and catch up with a friend. I'd be happy to come back here!