Oh, I wanted to like this so much: ramen, regional ramen, and a dish I've never tried before. Plus it's in my 'hood, taking over from Salaryman (with its slightly objectionable theme and decor but really very good food). And it's the company behind Ippudo, a restaurant chain I like very much.
We headed over on a Friday night, and it was packed, so we were lucky to get a seat. So far, there's on website and no reservation services, just an instagram account: so you've got to call them.
Obviously, we need to talk about the ramen. The specialty here is burnt miso ramen. I wasn't sure what to expect. The dish looks dark, mysterious and inviting with black swirls of oil on top. It is definitely worth a try, and I can imagine it hooking in some eaters. It's got a very rich flavour, oily and intense. I wouldn't have been able to finish a whole bowl on my own. It's also sweet. I thought it was pretty great, but my two dinner companions didn't like it (one thought it was too sweet).
We ordered a handful of other dishes to try. I was excited about the miso black cod (or was it another fish?), but this rendition had an odd flavour where the sake really stood out. I love this dish normally, the tender buttery flakes of fish melding with a buttery grilled flavour or miso, but this wasn't quite right.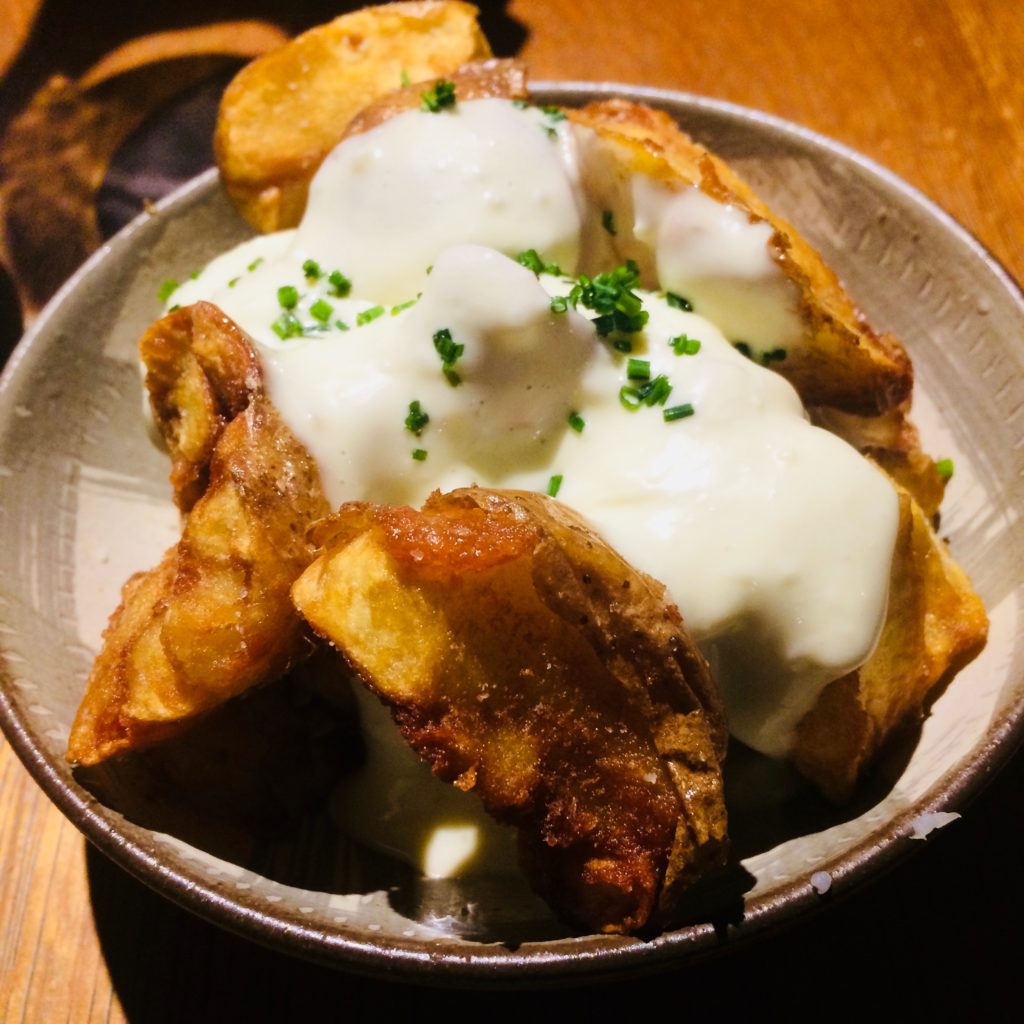 The rock potatoes, as promised, were super crispy potatoes with a creamy, salty sauce (kombu and kelp were the flavour).
We started with a delicate stick of cucumber in sesame seeds, which I thought was refreshing.
It was packed with Surry Hills hipster and style mavens. I'll come back to try the other ramen dishes, and I'd normally give a new restaurant like this the benefit of the doubt, just because of the novelty, but my two pals pointed out that they didn't actually like any of the four dishes… It will be interesting to see how the menu, vibe, food and crowds develop…