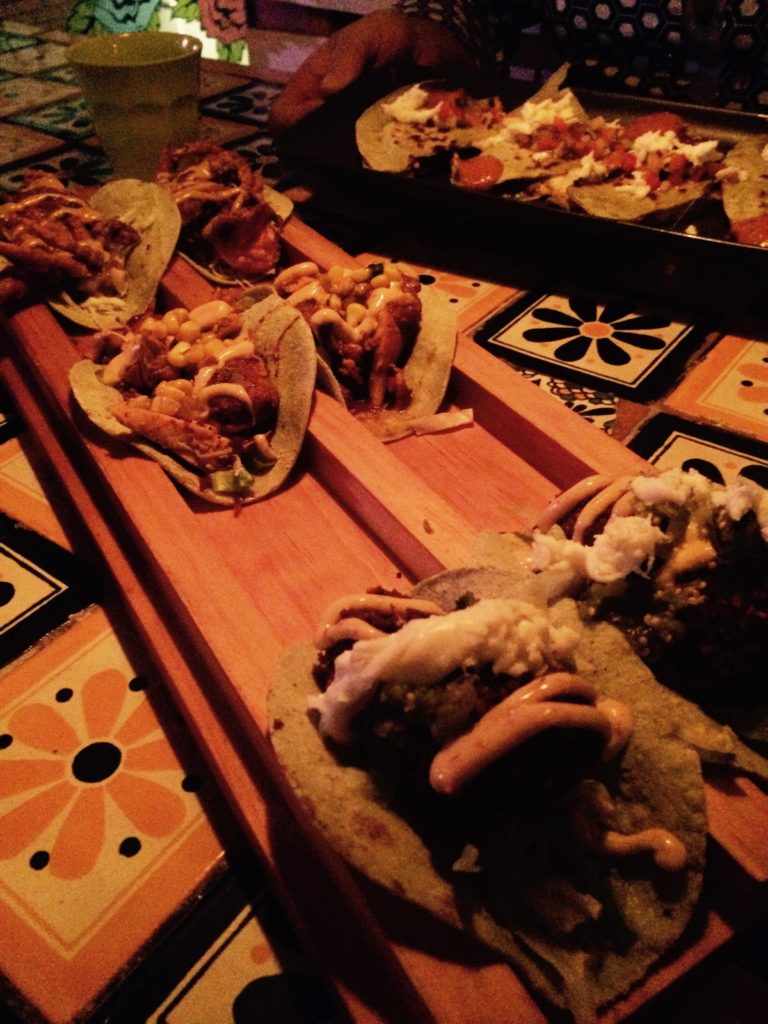 Easy, tasty and inexpensive Mexican food. Perfect for a quick bite after a movie or to settle in and drink tequila with yer mates.
I've heard about this place for ages… but never had the chance to try it. I like me some Mexican food from time to time, and also heard they had tequila tasters… So, after seeing the better-than-expected Doctor Strange at the movie cinema in Westfields, the entrance to this restaurant, on top of the bar, The Eastern, was just a hop, skip and a jump away.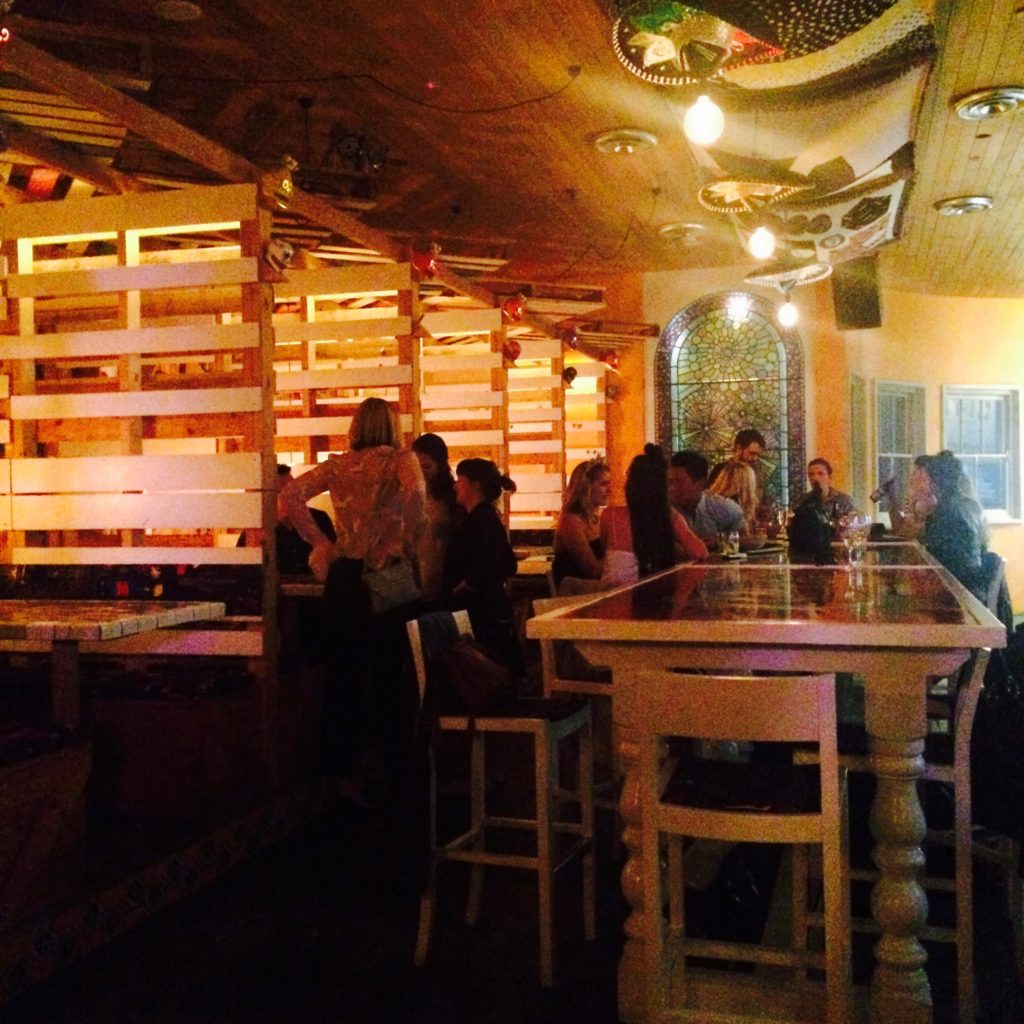 The menu is easy and we were informed that tacos were on for three bucks that night. Three bucks?! Add to that my Entertainment Book discount, and I'm glad I ordered an expensive tequila flight ($30 for 3 tiny serves of 15 ml each; and I wasn't informed that there was a special flight for $20 that night…), as I was feeling a bit guilty about all the discounts.
So, plantain is an amazing fruit. Green bananas, kind of, but starchier. And cut thickly and deep fried is absolutely beautiful. Reminds me of Latin America every time. But these didn't. They were cut too thinly, so basically tasted like potato crisps. Oh well.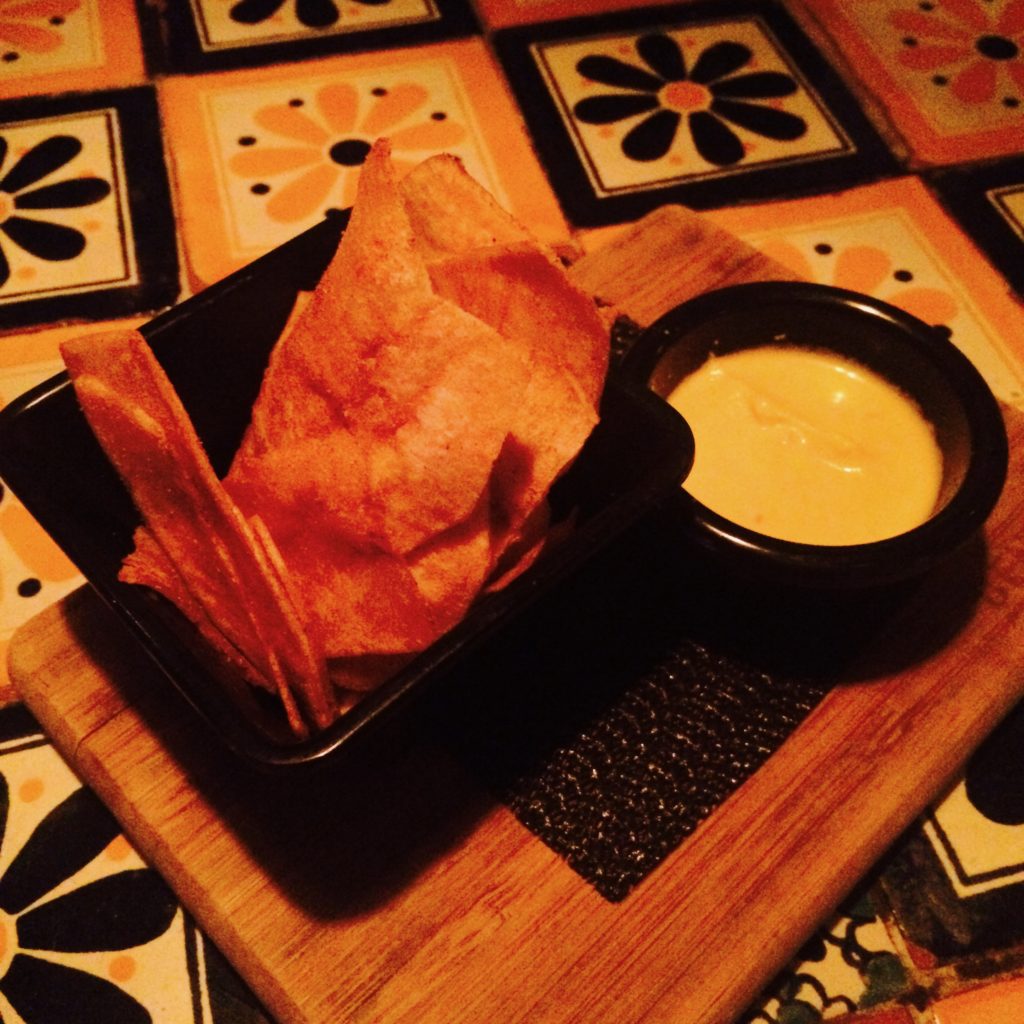 The duck quesadillas were delicious, and the tacos, coming out on a specially designed taco, wooden taco holder thingmajig, were delicious. The tacos were soft, slightly green in colour, and tasty, and the fillings: chicken, soft-shelled crab and a delicious breaded vegetable of some sort, were great. Particularly for only three bucks.  
The waitresses appropriately have Latin American accents and one of them that we had was super charming. We loved her. The other was nice, but clueless. She brought me my 'tequila journey' and had absolutely no idea which one was which. $10 each for a tiny mouthful of tequila, and some sort of explanation would have been good.
All in all though, this was exactly what we wanted: quick, tasty and inexpensive, in a fun atmosphere. I'd come here instead of going to the food fair, particularly if you want something to drink!