An Australian-born taste sensation!
Sea-salt soft-serve ice cream… What would it taste like? Well, it's still sweet. But it does have a hint of salt, and the ice cream has more body than some other soft-serves I've had, in a good way. It tasted a bit like a Frostee from Wendy's, a taste I remember from my childhood. The electric blue is novelty enough. So, yup. It was delicious.
Apparently, all of the other flavours change regularly, and we had a burnt toffee, which went deliciously with the sea-salt. Really tasty. My better half had his with a tiny palmier. I had mine with bits of mochi. Yum.
Broadsheet tells me that entrepreneur Jennifer Lam first tasted this flavour in Okinawa, decided to make her version blue, and launched Aqua S. I notice there's a branch in Melbourne and there are three in Sydney.
Love it! Go, Aqua S.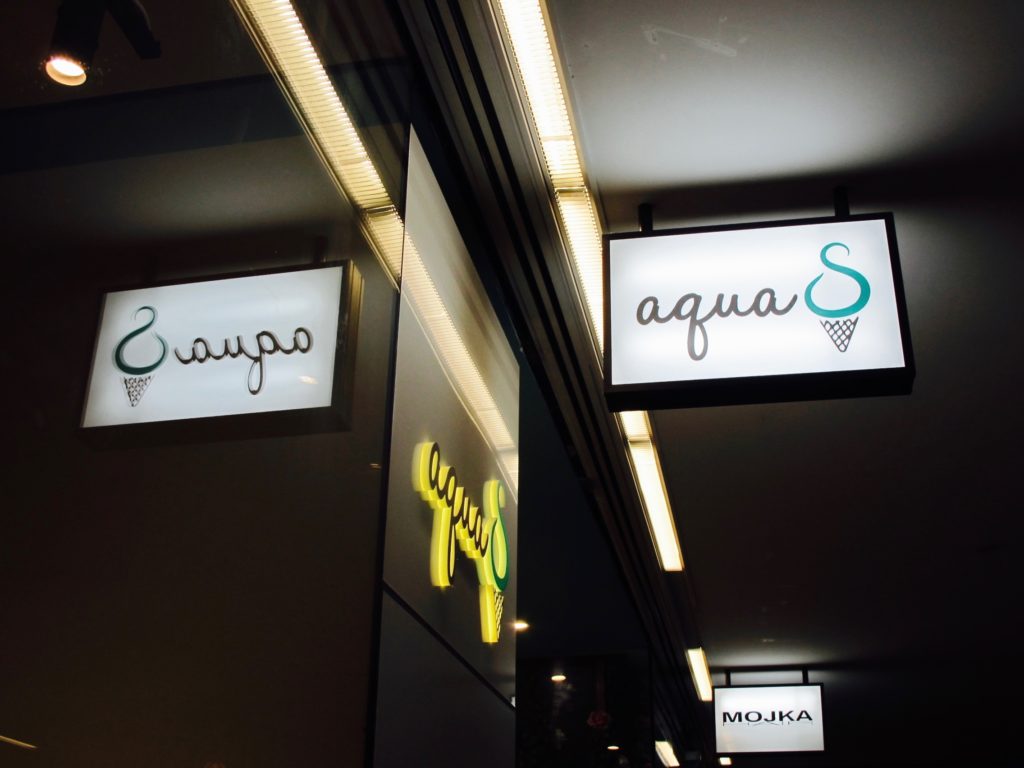 This review allows me to say, WTF Regent Place. Many years ago, I had Japanese food in the corner (quite acceptable I remember) and sometimes had ramen at the booth across from it.
But they've managed to now cram a whole bunch of other businesses in, and it has a really fun feel of an Asian food market or mall, with, appropriately, dozens of young Asians, having a ball.
It's a really good bit of retail design, creating such a buzz here. We're coming back to try the place specialising in matcha flavours. Maybe for a soft-serve!