I have meant to try this little hole-in-the-wall eatery on Victoria Street for ages. And that, really, is its charm. That I don't think there's anything else like it in Potts Point, and that it's small and humble with some outdoors seating.
Otherwise, the food is basic Chinese food, from the north rather than Canton. The veg were fine. The deep-fried chicken was too salty, but crispy.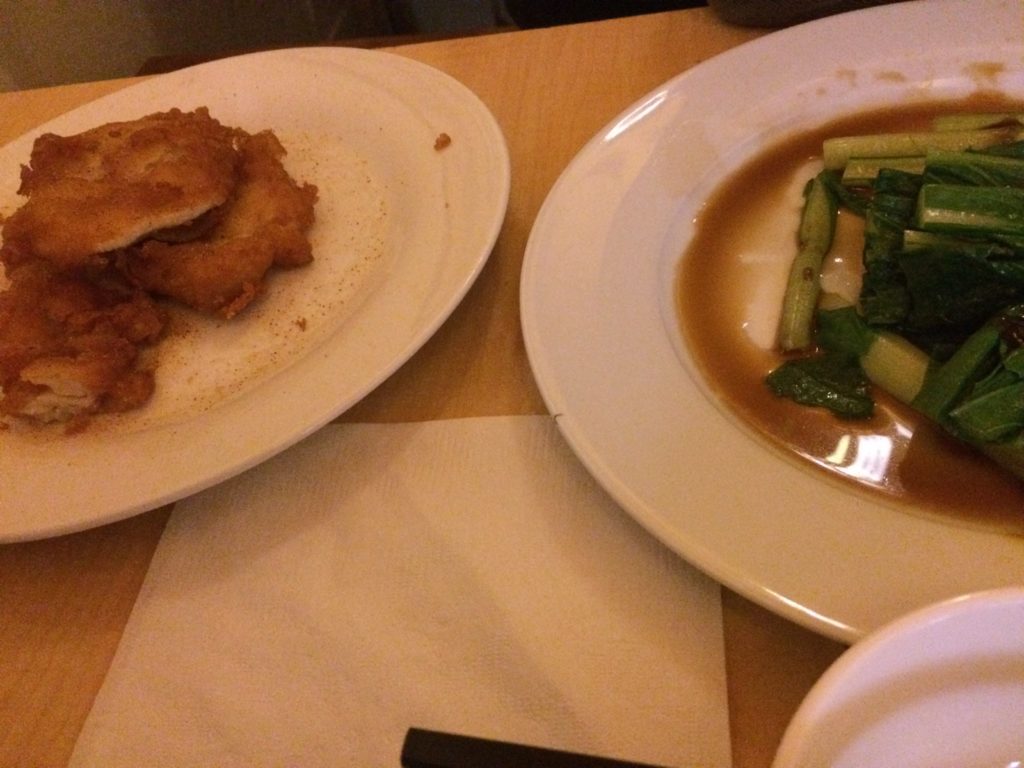 What stood out was a technique used on the dumplings which I've never seen before, a bit of batter to make them all stick together. The extra crispy bits were indeed delicious, but otherwise, they were plain, not especially delicate or tasty dumplings. But it's hard to find a dumpling that I don't really like…
I should try the Xiao Long Bao, the soup dumplings, which seem to have some good reviews here on Zomato. But otherwise, it's a good thing for Potts Point to have some authentic and humble Chinese food in their neighbourhood, though I don't think the food is anything special.