My brother, visiting from Hawaii, asks why there are so many restaurants and bars that have the word "duck" in them in Sydney. It's true we'd walked by Holy Duck, but I didn't think we'd passed by the Duck & Swan Hotel, the Duck Inn or Three Blue Ducks during his visit, but I think Sydney will forever be associated with Duck pubs.
In any case, Concrete Duck took over from Kantine in mid-2015, which I'd thought of at the time as the only clearly gay restaurant in Sydney's gay neighbourhood of Darlinghurst. It's not that they advertised as such, but located behind Taylor Square, it just seemed to be the default place whenever gay friends or visitors wanted to go somewhere in the neighbourhood that was… well: gay.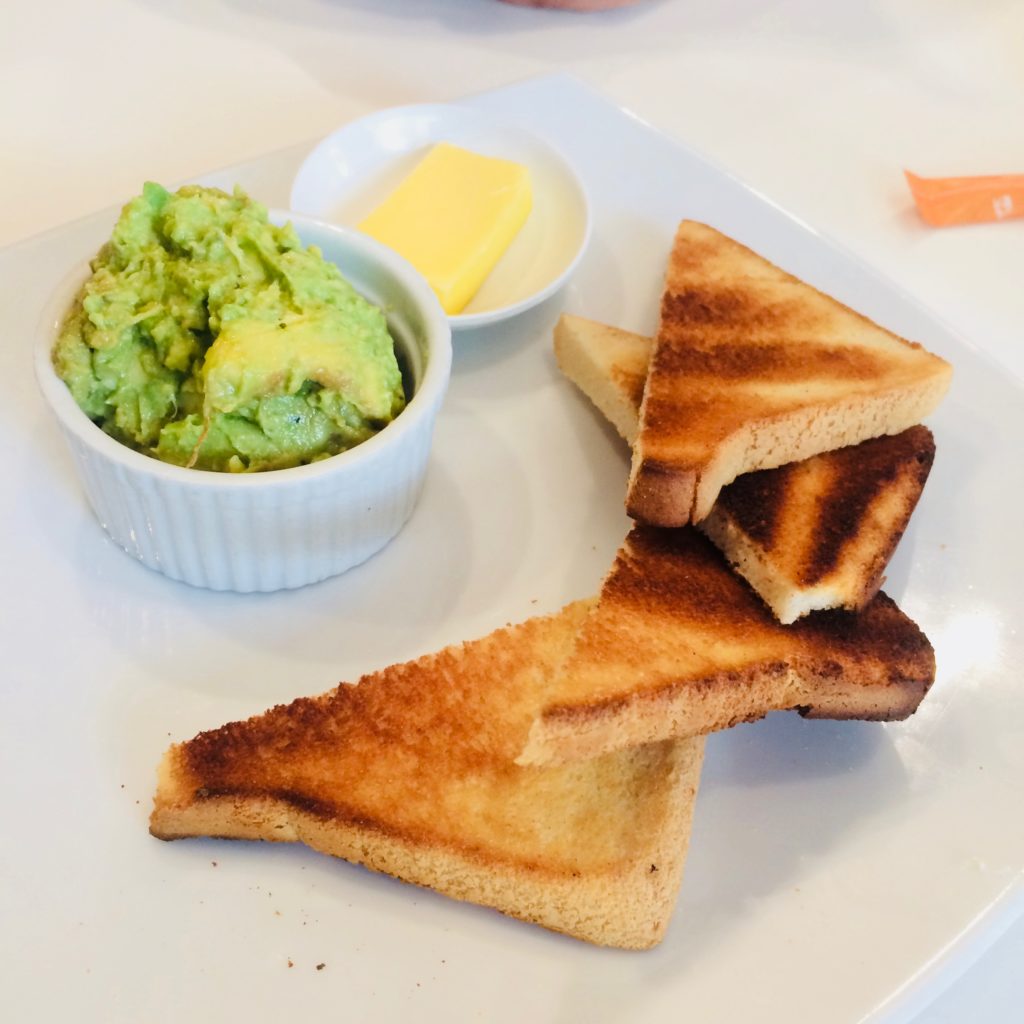 Concrete Duck doesn't seem quite as gay. A Saturday morning: my large latté was perfectly fine, so I'll have to rely on my pals for the main review (and I'm always happy to have guest reviewers). They said that the food, for dinner, is pretty consistently good, though the service can be kind of dazed and confused. However, the breakfast this morning was a failure, smashed avocado with gluten-free toast at $15 was sad all around.
It's not a bad place to watch the world go by though. If I try the food, it will definitely be for dinner, and not for breakfast…