I'd heard of Cairo Takeaway but I got a strong recommendation to try it from an English school teacher who is Chinese and Jewish and called herself Jewsian. I love that! My delight in the multicultural ways of the world is also why I was excited to try Cairo Takeaway, of which I'd heard a bit of buzz.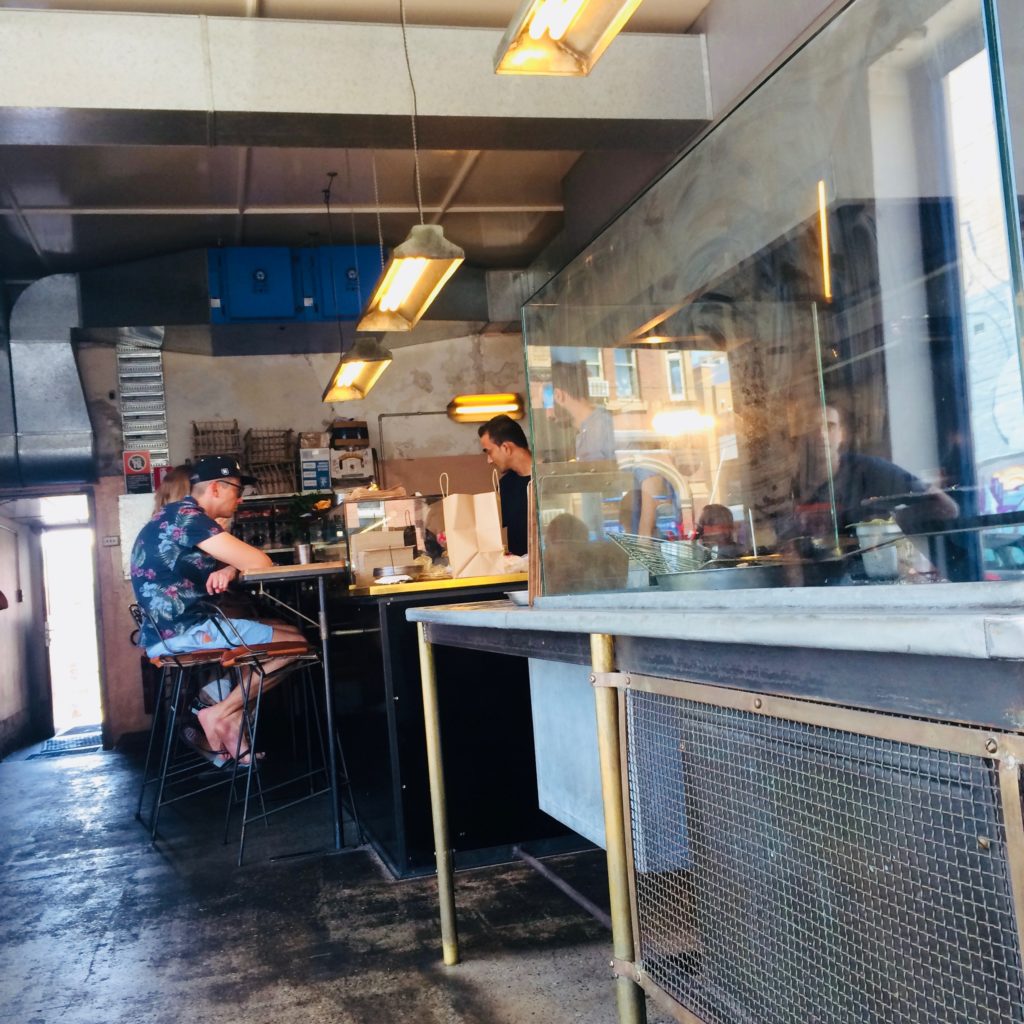 I'm no expert to be able to say what was different than Middle Eastern food that I've tried but I thought this was very fine food: the pickles and spices and condiments, perhaps subtle, was tasty and fresh.
We split two dishes between the two of us for lunch (washed down with a beer from Young Henrys); the fuul madamas ($16), slow cooked fava beans which you mix with salad and hard-boiled eggs. I liked it a lot. I was glad we could split it as a full plate of it might taste a bit the same.
We also had a mixed vegetarian plate ($18), and I liked everything on the plate, but the cauliflower in particular. Yup, I liked this place very much.