There seems to be a moment happening in Sydney cuisine with some fresh, modern takes on Indian cuisine. Bring it on, I say.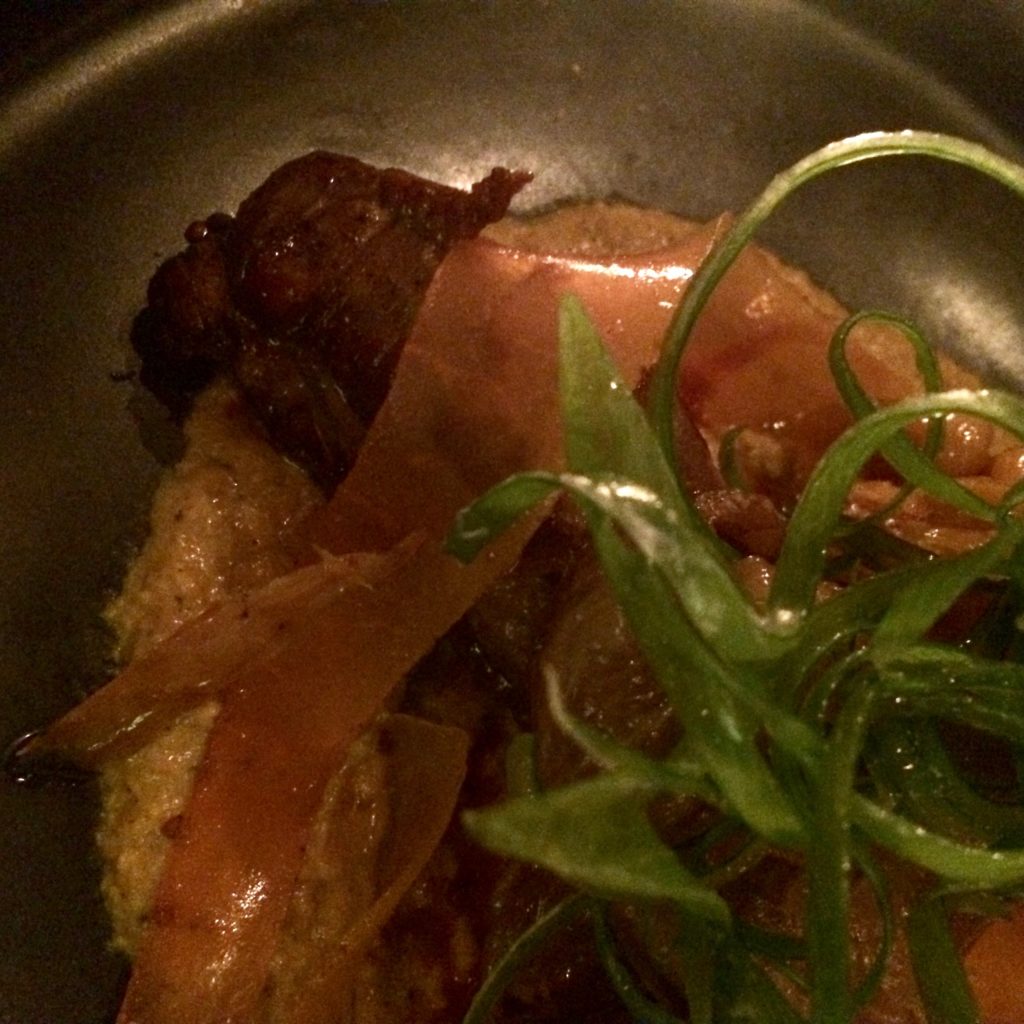 Nestled into a strip of restaurants on Stanley Street, Brick Lane has a cosy atmosphere. We ordered a selection between the two of us of 'snacks', 'lighter bites' and a 'bigger eats' and it's one of those restaurants, and one of those tables, that my iPhone just couldn't get good photos of the food.
I remembered a review that said to try the King Prawn Curry Leaf. Yup. If you come here, you should do the same. You take out the grilled prawn piece yourself, and wrap it up in spiced basmati rice and coconut curry in a betel leaf. Really, really delicious. And I love interactive food.
The 12-Hour Beef Short Rib was a great combo of an Indian curry and the slow-cooked meats popular in a lot of restaurants these days. Calamari Bhaji was also a highlight.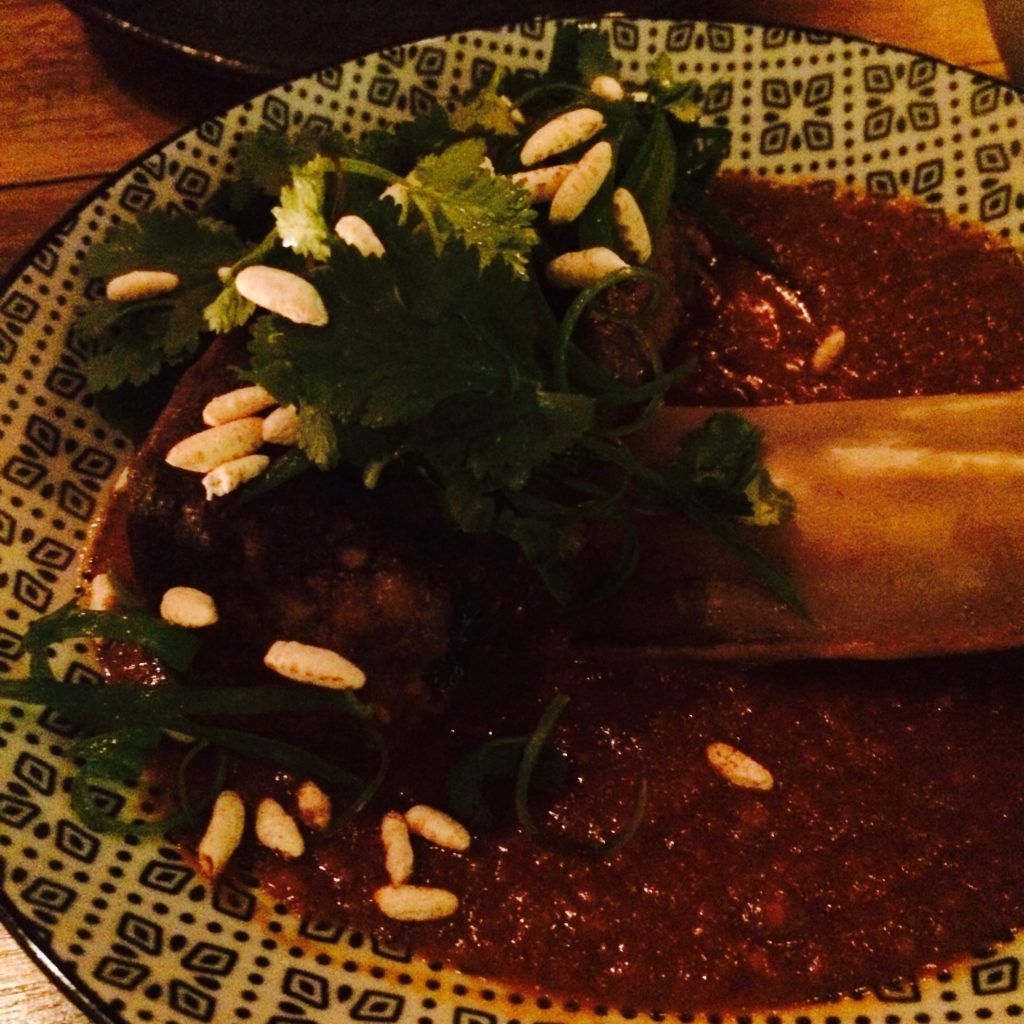 I really was impressed. Interesting, tasty food. Some familiar flavours but with innovative presentation. Great service. We split a nice bottle of wine. We even got to use an entertainment book coupon… and I left my scarf there by accident and they nicely kept it for me until I could pick it up again. I'll be back.