Is Beijing Legend legendary? Maybe not. But it's pretty great food. Located in a part of Pyrmont I'm unfamiliar with, it's basically above the John Street Square stop on the light rail. I don't know the history of the light rail but this entrance looks like nothing else in Sydney, almost like descending into a Disneyland ride. What else lies beneath the surface of this neighbourhood?
I brought my pal Josh here, who has lived in and travelled in China far more than I have so I figured I could ask him pertinent questions. And I was right. The Beijing Combination Noodle was something that I would have passed by on the menu without a second thought, but he said it's his go-to dish. I thought it was delicious: springy handmade noodles with just the right proportion of vegies and sauce once you mix it up yourself.
Josh commented that while it's common in Beijing to have a menu that is humungous, it's not common here in Sydney. This menu is enormous, so might take some advice or expertise to figure out what to order.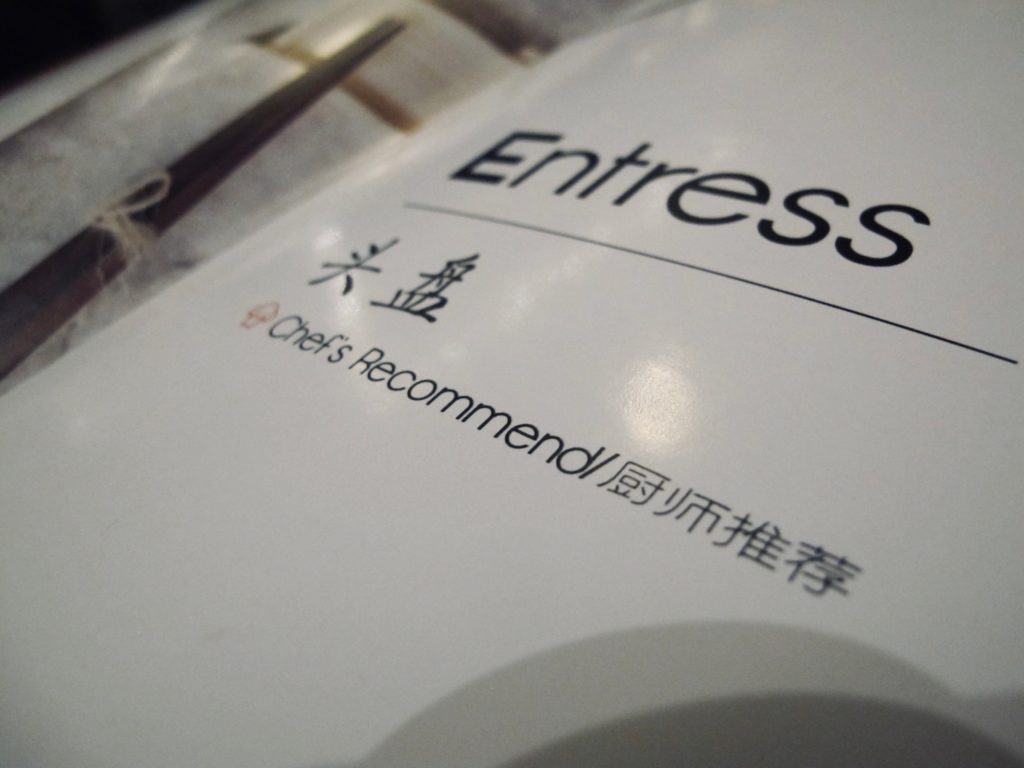 My favourite dish, as recommended by Eddie, our host, was the oxtails simmered in tomatoes and wine. It's a family favourite of ours. The meat of oxtail, cooked long enough, is deliciously tender. I think all the bones can freak out some people though. I loved this one.
Cold shredded cucumber is a classic Northern Chinese dish. It's simple but perfect, and I can't figure out how to do it at home and have it come out right.
Boiled chicken slices with chili oil is also something that I should be able to figure out how to make at home, but never have. This version, with Szechuan chili (I think), green chili, and garlic and ginger, was really delicious.
I've always been a fan of hot and sour soup, so this was my one disappointment of the night. Not tons of flavour.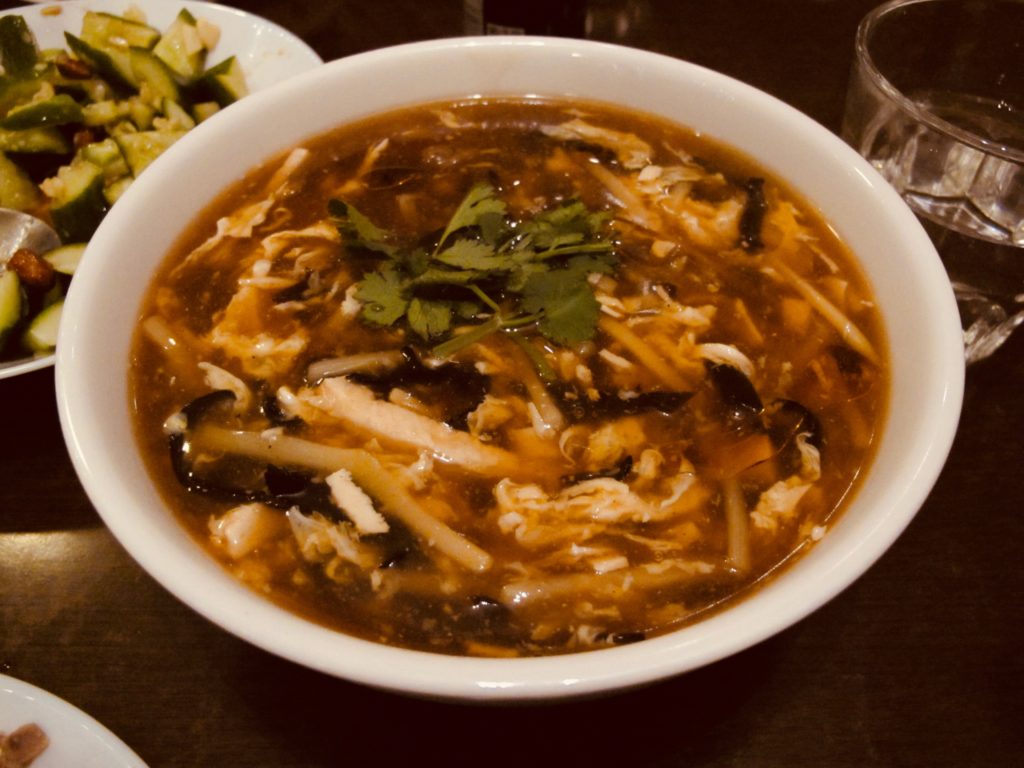 Eddie brought us some water that they're serving in the restaurant, which is perhaps magical. Apparently you can splash it on your face, and it gives you more energy and such.
Pretty can, anyways.
Finally (and my god, for two people, this was a ton of food). The Beijing Style Stir-Fried Lamb was indeed delicious, as Eddie recommended, and as is listed in the menu as a chef's recommendation. It looks like a standard meat stir fry from a Chinese restaurant, but the spices were more complicated, and a nice ratio of vegetables to tender lamb gave this dish a great texture.
This would be a great dinner for a group of friends on a foodies' night out. Lots of choice. Lots of unusual dishes. And most importantly: tasty.
We dined as guests of Beijing Legend. The opinions are my own.