Let's take a little step back to May to report on an interesting 'neo-bistro' in the 11th, right around the corner from the last AirBNB we stayed in Paris near Bastille.
I am a sucker for NYT food reviews, and I'd actually read about this restaurant and tried to get in during our previous stint in Paris, but time was too tight. Among the ideas that intrigued me: a Manila-born Parisian chef who'd spent time at L'Arpège (which I haven't tried) and L'Astrance (site of one of my most memorable birthday dinners…). Also, the reviews are uniformly great, and the prices were cited as reasonable.
It's in a cool neighbourhood, on a backstreet.
From the outside, Le Servan looks quite humble.
But there is something airy and graceful about it once you get inside.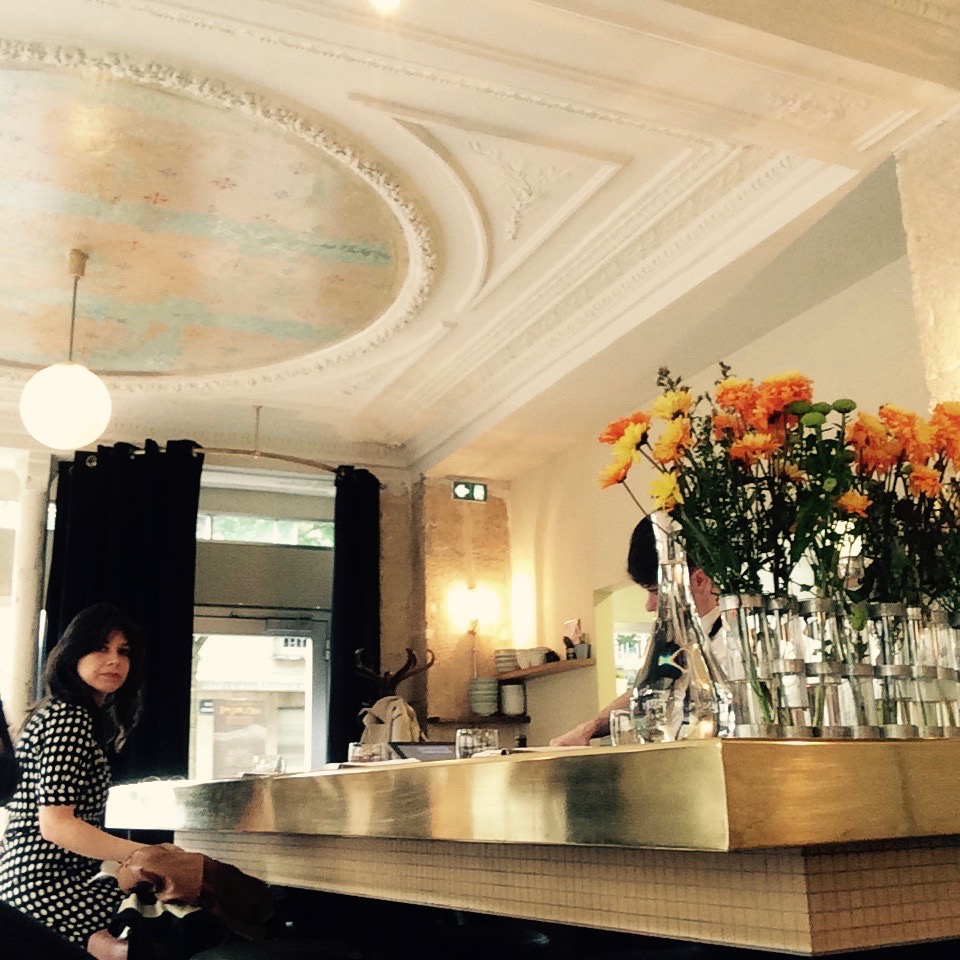 I guess, to my surprise, I found the food a little too challenging. I'd ordered whelks and my better half said, 'Aren't they kind of like slugs or snails?'. 'No…' I said. 'They're delicate sea creatures. I don't think they're the same'. But really, they tasted like slugs or snails from the sea, very good slugs or snails, I'm sure, but I found them a little too… um…. visceral.
Similarly, the appetizer with raw oysters and green papaya was a bit slimy.
The meat courses were more to our liking. The lacquered quail (pictured at the top of the post), pork belly, duck. What's not to like about this?
In all, it was tasty and interesting, but I think I'd set my expectations too high with all those reviews. Better to have arrived without foreknowledge and been surprised!