Ermigod. Offering meatballs and wine, it was very unlikely that I would be disappointed by the Meatball & Wine Bar on Flinders Lane in Melbourne's CBD. And I wasn't.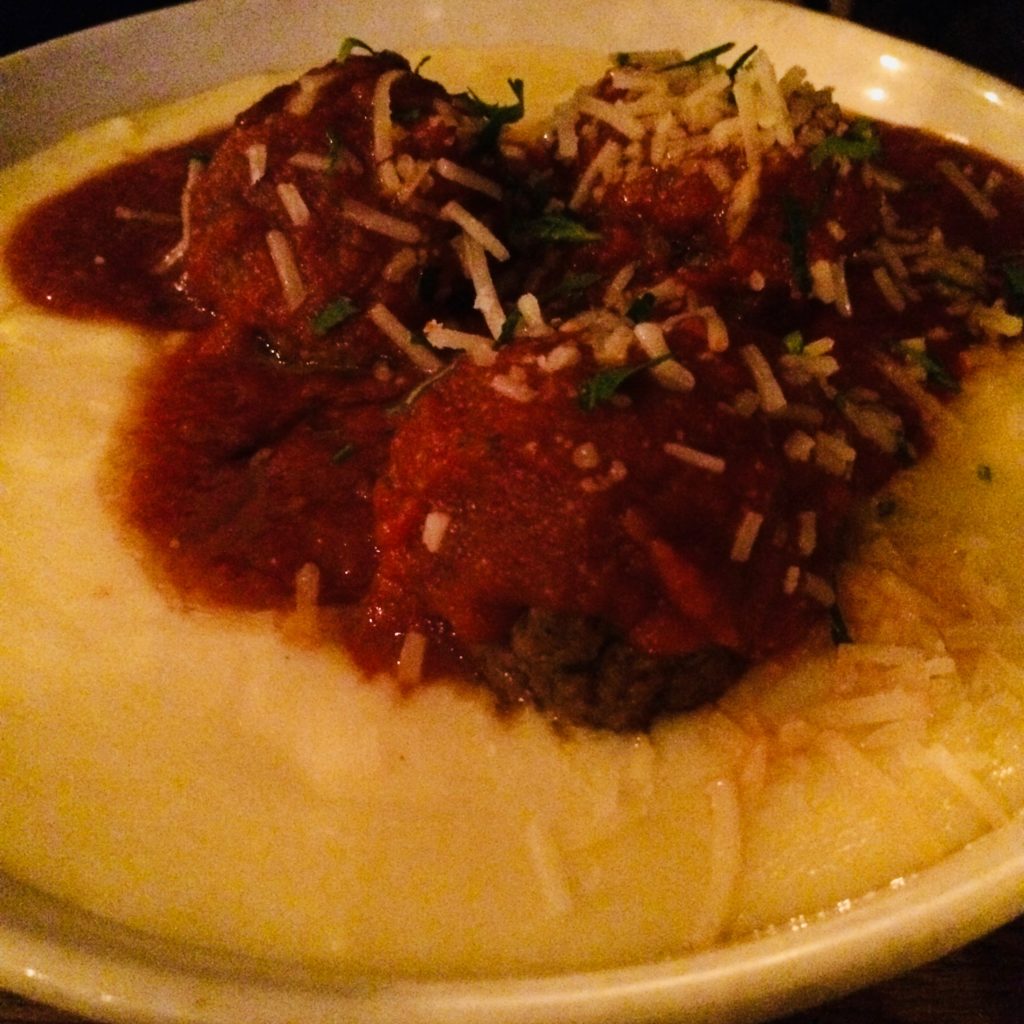 The menu is uncomplicated and appealing. We both decided to do the choose-your-own option, so one of us chose pork and the other beef, one of us chose a white sauce and the other a tomato sauce, and as a base, creamy polenta and the daily vegetables (market special).
The daily vegetables were completely unexpected though. Roasted fennel and eggplants with pomegranate seeds and raisins (I think, though could it have been figs?). It was gorgeous and could have been a feature dish on its own, the oily roasted flavours with sweet undertones.
We loved both dishes though, and did swapsies half way through. Beef meatballs = yum (and surprisingly light, I thought). Creamy polenta = yum. The pork meatballs atop the market vegetables = super yum. Knowing I'd be drinking to excess this holiday weekend in Melbourne (we made it a holiday), I managed to skip having a glass of wine with the meatballs, but next time… I thought this place was perfection.