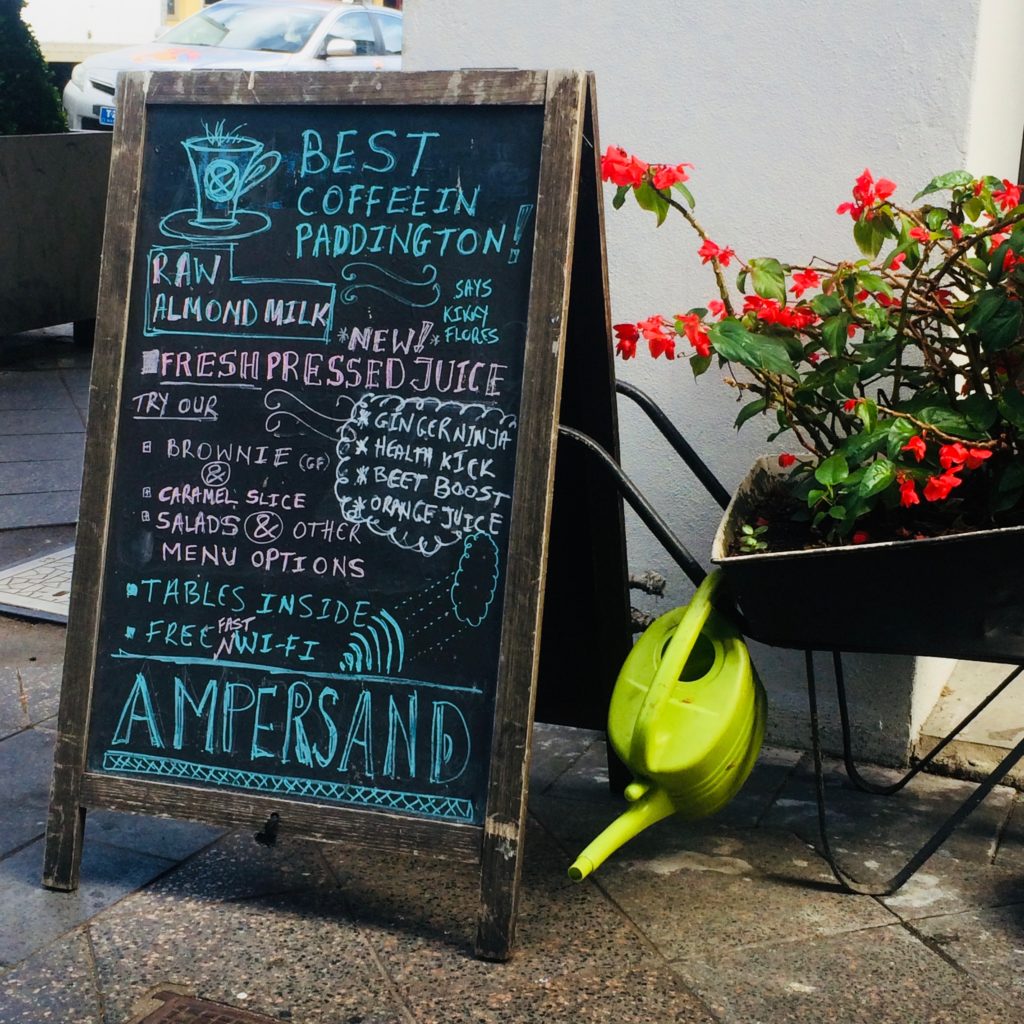 I was walking home after dropping off some used clothes at the Australian Red Cross in Paddington (my favourite op-shop to donate to) and grabbed a takeaway latte with my handy keep cup from Ampersand Cafe. It was so good, and the ambience so excellent that I managed to head back for a proper sit-down latte a week or so later.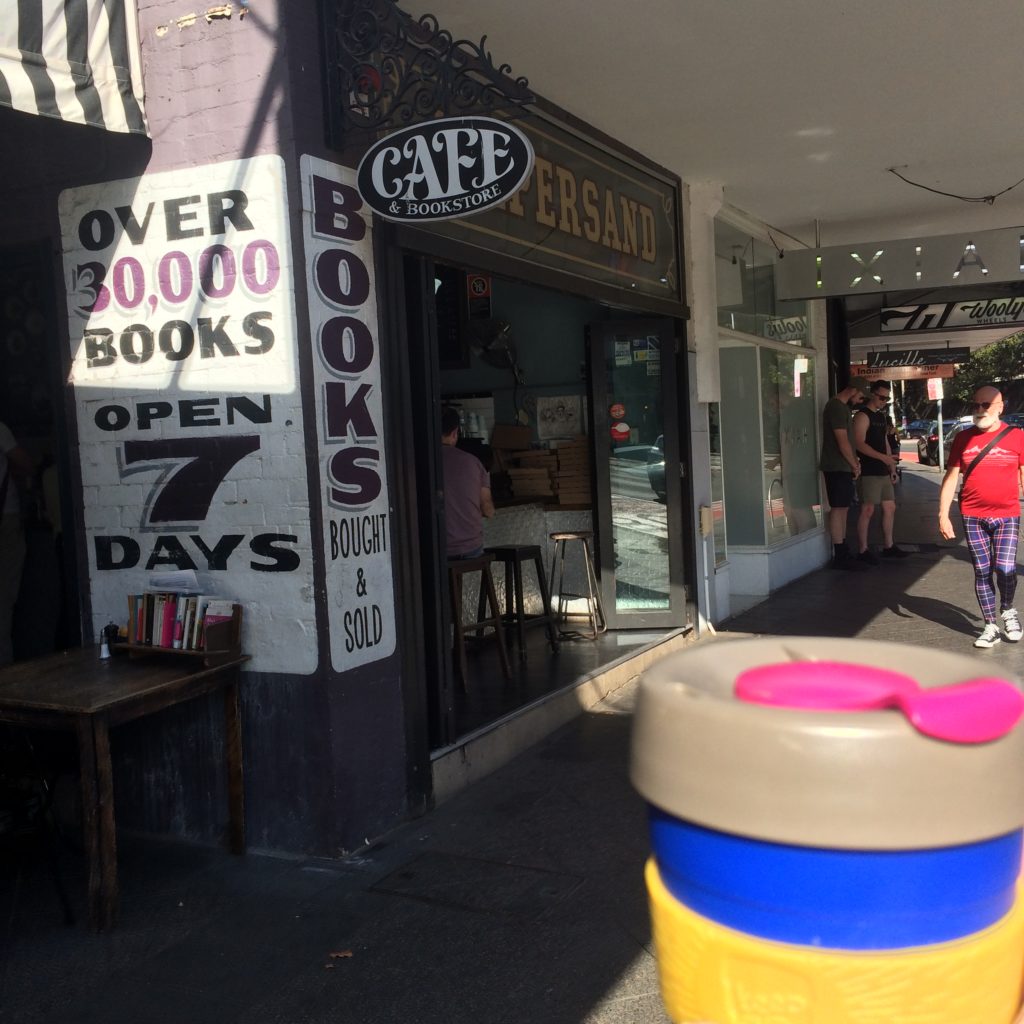 The coffee has a lightness about it, a creaminess, which I liked. And I loved the atmosphere: sit among the books at the back, if you like.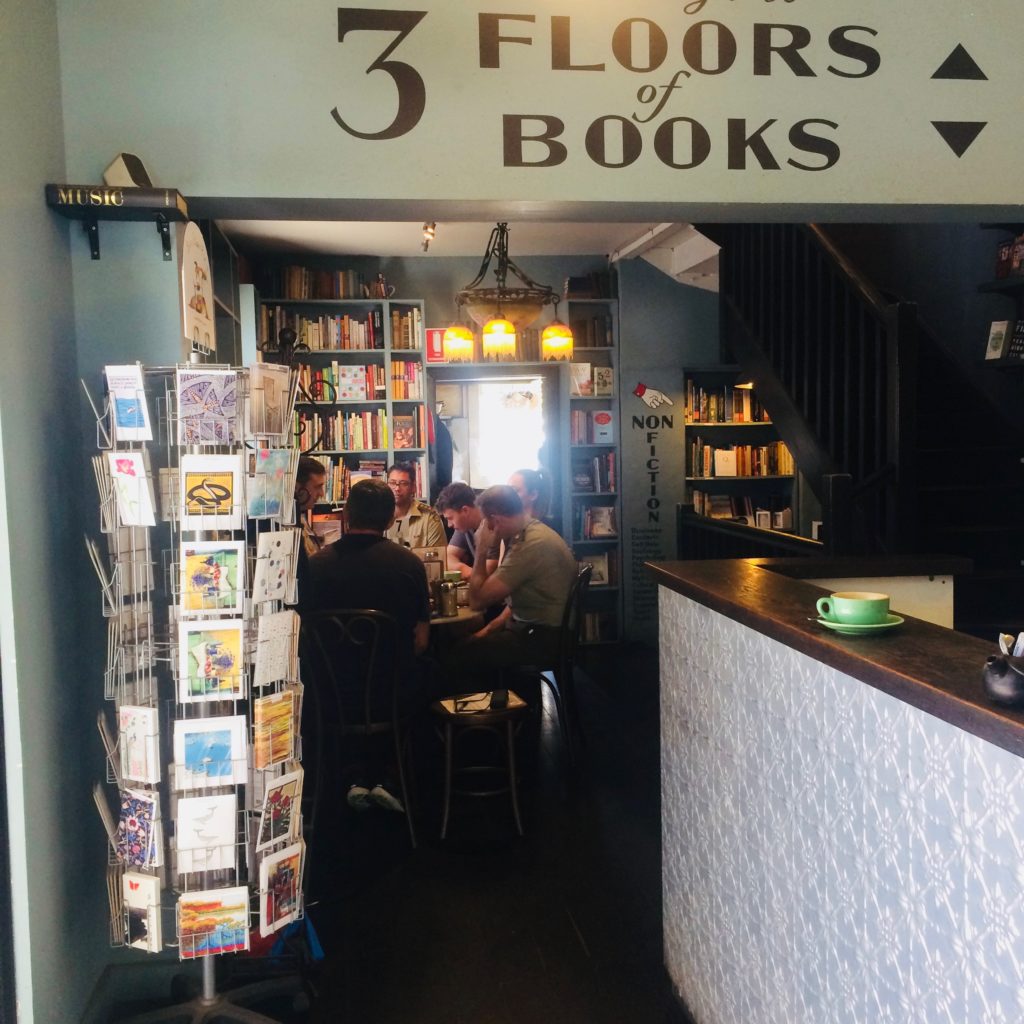 Or there are tiny tables in a small courtyard, with books on top of most of them. The view of Oxford Street is not necessarily a beautiful one, but the café's vibe makes up for it.
Friendly staff and good people-watching. Lots of army folks from the Victoria Barracks across the street were popping in for their caffeine fix; possibly a little business meeting in the back, other meanderers like me.
Ampersand used to have a place next to the library on Crown Street, which I found charming: a bookshop next to a library, but this is the surviving outpost nowadays. I recommend it!