We're trying out the keto diet at the moment. I've found it surprisingly easy in that while cutting out carbs might seem daunting, there's easy substitutes, and there are so many things that are appealing that are on the diet (cheese, yoghurt, meat).
I won't avoid carbs and alcohol forever, but I find it useful and interesting to learn more about my eating habits and eat more healthily. I was also happy to lost 3 kilos in a month, and I feel alert, healthy and energetic.
I've been waiting to try making a keto lasagna, after pal James made an unbelievably tasty and decadent version for me when I visited him in Italy.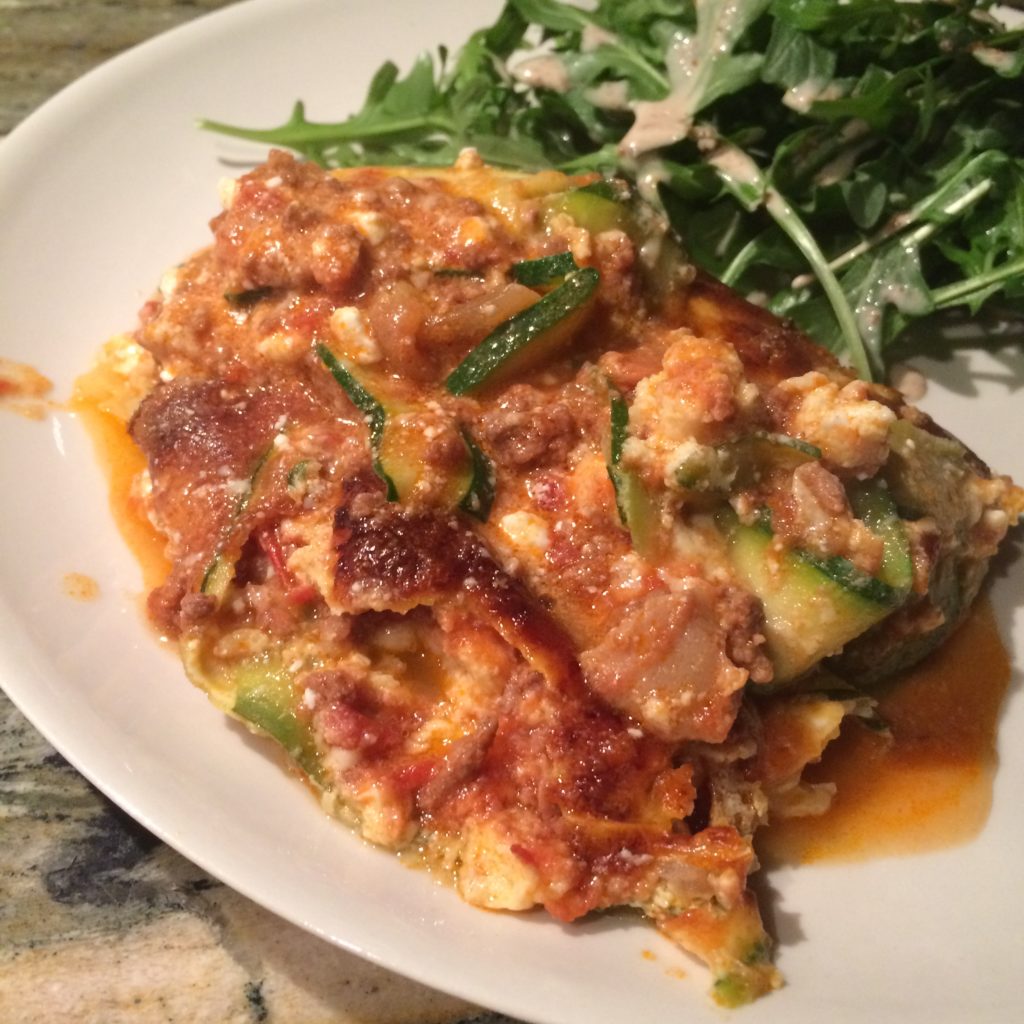 I looked up recipes online and was amused that many of them had the same ingredients with half of them called 'lasagna' and half called 'moussaka'. I opted to use zucchini for my noodle substitute, rather than eggplant (though I want to try it with eggplant next time). It took a bit of time to make a good bolognaise sauce, use my veggie peeler for the zucchini strips, and then assemble… and my borrowing from different recipes isn't worth trying to reassemble for you here. It's basically layers of vegetables (zucchini strips or eggplant, but cooked already), layers of cheese (cottage cheese and mozzarella, though I used cheddar) and layers of bolognaise sauce (I found a recipe online that said to slip some bacon into it and who was I to argue?
The only issue was that it was too wet and saucy: perhaps slip in some cauliflower couscous to absorb the moisture next time, or… My usual solution (bake the hell out of it) wouldn't work, I think.