So, we completely adored Chinon, where our dear friend R lived and worked many years ago. He recommended the restaurant at La Gargantua where he worked, and which apparently in his day was a pretty fancy place.
Now, it seems to have changed. It's called the Gandoyau, though is still part of the hotel. The food is simple and tasty with a local touch. Their suggested local aperitif was a sweet red wine served in a clay goblet, which felt properly medieval (to suit the surroundings).
The stuffed mushrooms as an appetizer was tasty, though plain.
For my main, I couldn't resist trying out a selection of local smoked fish (and eel).
While my better half had coquelet, spatchcock. When he ordered it, I thought he ordered a 'coquette', a flirt, and amused myself greatly by this (he has since informed me that he did not say coquette!) . That sauce was good.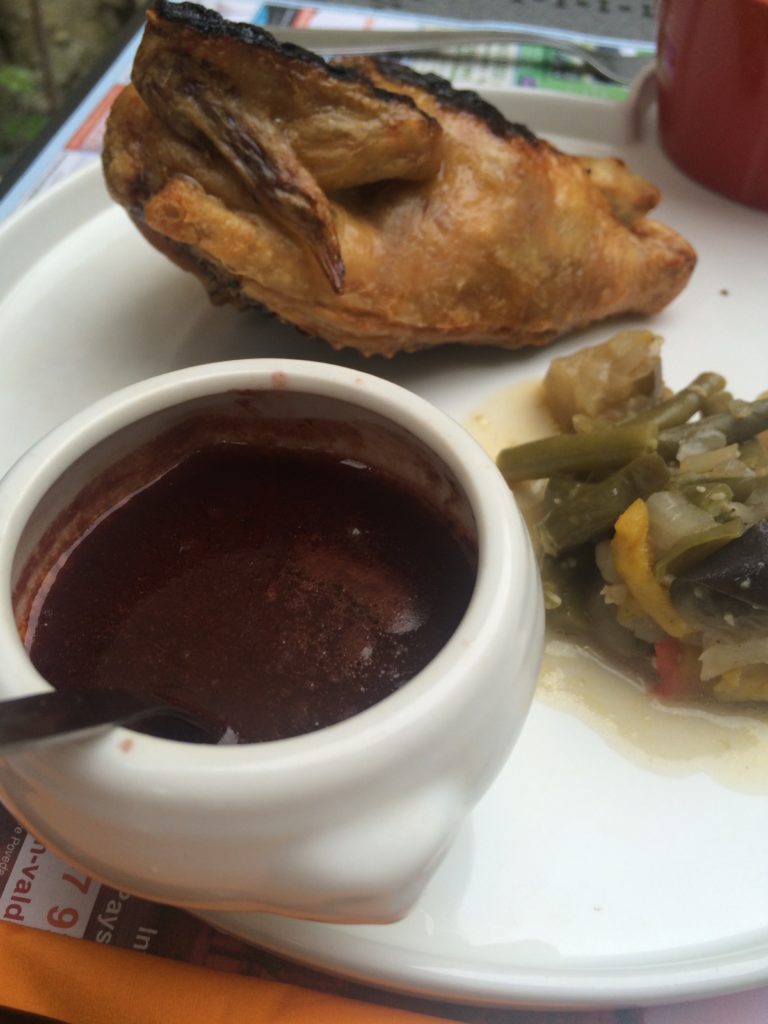 But this was my highlight: Ile flottante! A hunk of meringue floating in custard. I'd had a rather fancier version of this in Sydney at Tetsuya's, but perhaps this is truer to the original recipe. Delicieux!
73 Rue Haute Saint Maurice
37500 Chinon
France