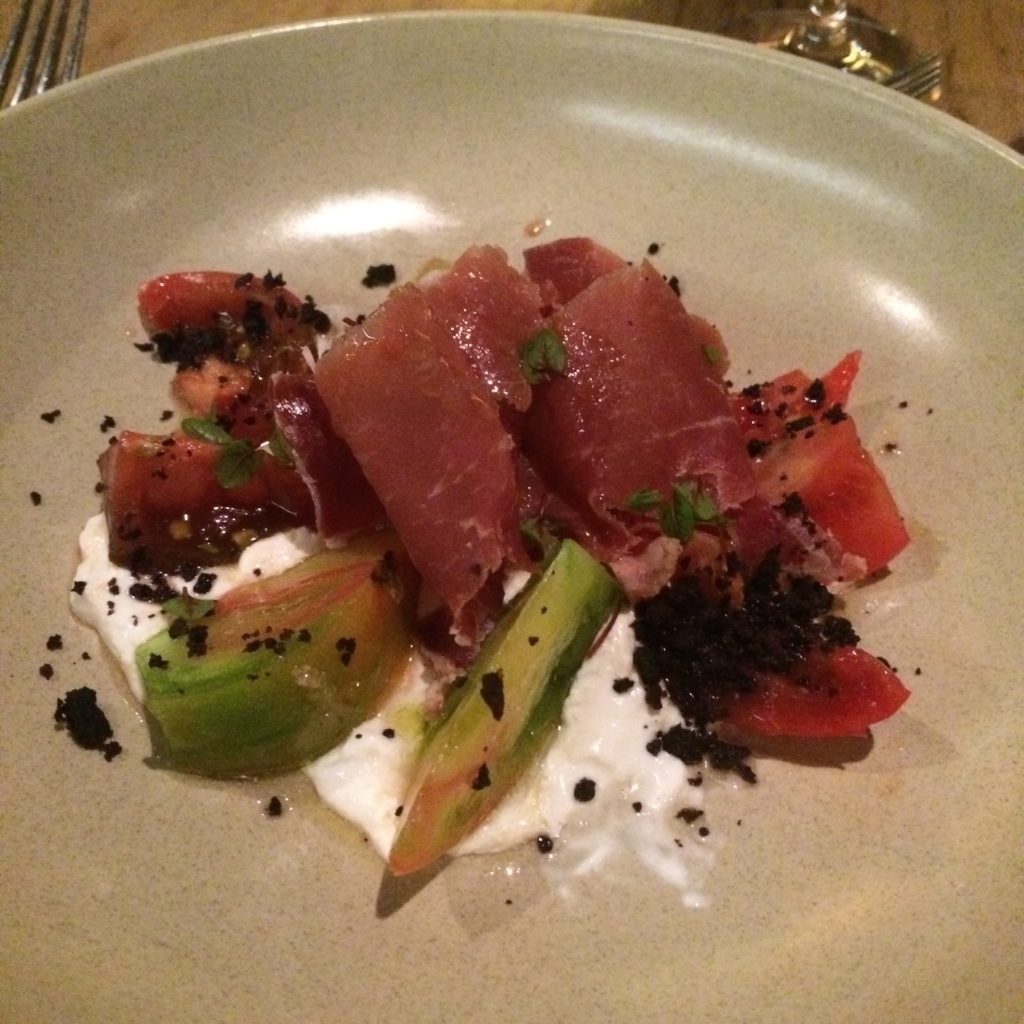 Returned to Governor's Table last week for another event before the Opera House and was happy to see they've gone from strength to strength in the little more than a year since I was here last (see below).
The pre-theatre menu is simple and incredibly good value. We booked in for 6:15pm and had enough time to go to Alain de Botton at 8pm (though perhaps we shouldn't have also snuck in the dessert). Regardless, this was really top notch food at great prices, washed down with a nice bottle of white wine (and two glasses of prosecco).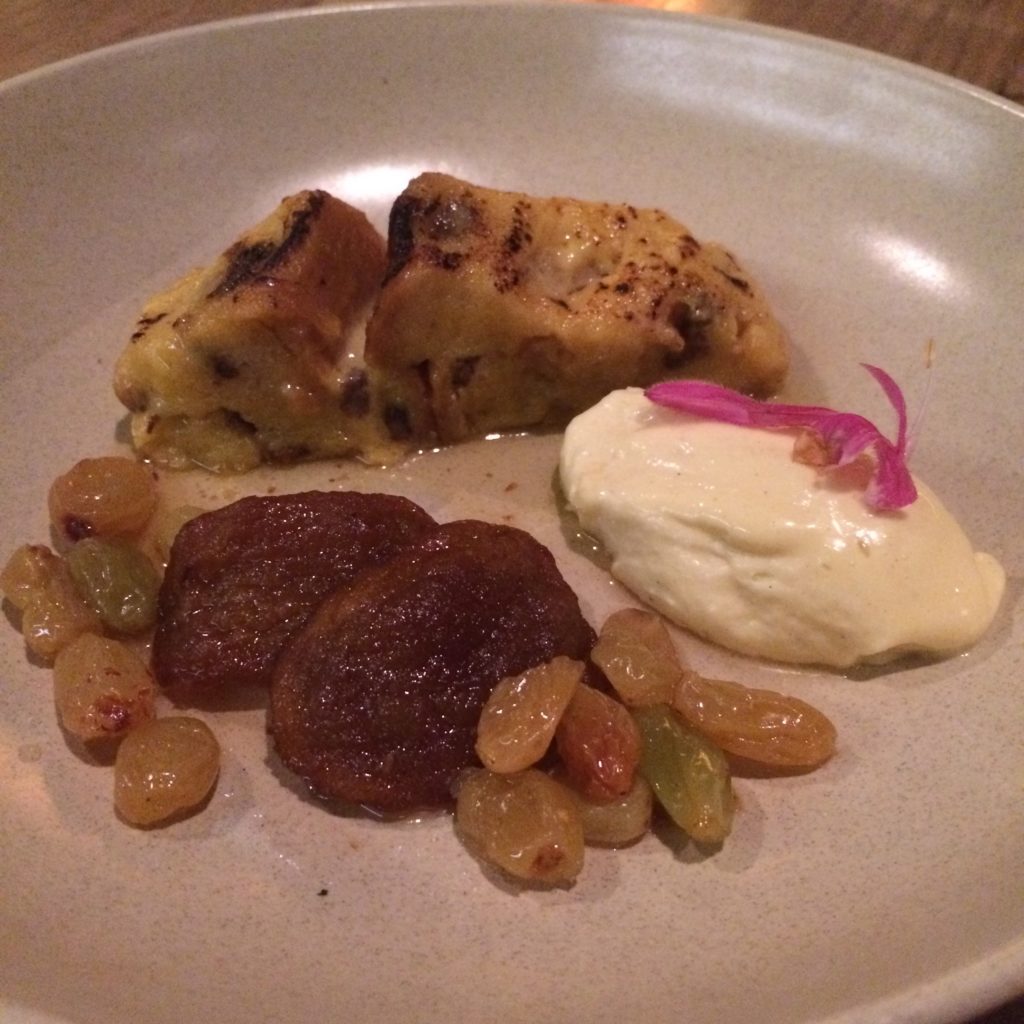 We ended up having exactly the same first two courses. A soft burrata, I think it was called stracciatella (but I could be wrong…). A perfect little dish with tomatoes, dried olives and proscuitto. Our mains were 'brick chicken', a perfectly done roast chicken with sides, nicely presented.
And desssert, which we almost passed up: bread pudding, and a chocolate fondant. All in all, tasty, great presentation, good value. We were very impressed. With the pre-theatre special being such a good bargain, I couldn't use my Entertainment coupon for this year… but this means I'll go back.
Last year's review from May 2015:
We had a very pleasant early meal here, ahead of the Vivid opening party at the Studio in the Opera House. It's good to have another option for eating in this area. I've refused to go to the strip of touristy restaurants along Circular Quay leading up to the Opera House, and though the fast food at the Opera Bar is tasty, it can be a bit manic if it's too crowded.
I'd never noticed this place when it was the MoS (Museum of Sydney) Cafe. Here they seem to be trying for broader appeal, a modern Australian take on colonial food. Or something like that.
The host was a lovely woman from Versailles and we were served by a friendly Canadian. I liked my salt cod croquettes with lemon crème fraiche and caviar. My better half's BBQ lamb ribs with quince and goji sauce were probably the night's highlight, all juicy fat married with sweet fruit. He found his main, an orrechiette with crab and guanciale too salty, my Kurobata pork belly with baked potato puree was tasty.
The food was good, but didn't stand out for me. But polished off with a bottle of rosé named Jose (seriously), and with an entertainment guide coupon that gave us a free main course, it was A-OK, and we'll try it again.