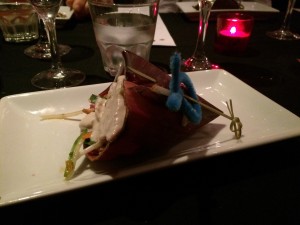 This isn't a typical restaurant review, because this wasn't a typical evening! As part of an office Christmas party, we enjoyed the show El Circo at the same time as a multi-course meal.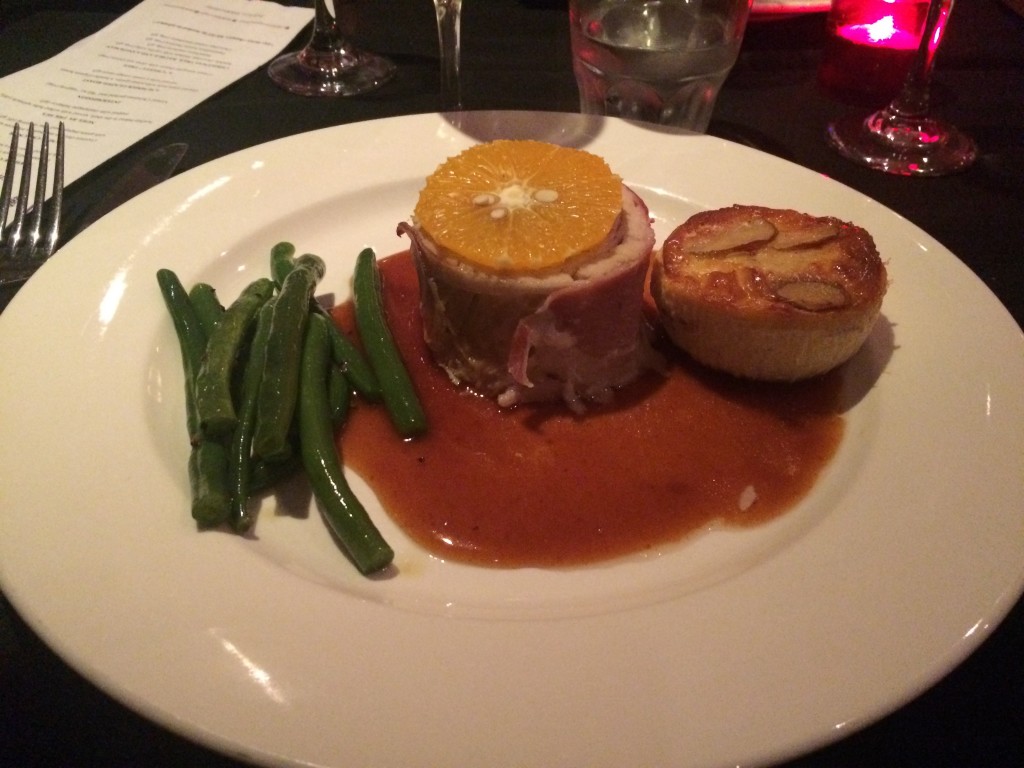 Other venues might let the standard of food slide, shall we say, when the focus is the entertainment, so I was really impressed with how good the food was. Appropriate for a Christmas party, they'd themed all the food around Christmas.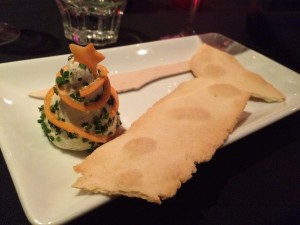 The level of entertainment was fantastic. Having just seen (and enjoyed) the very excellent show, Velvet, currently playing at the Opera House, I thought that the acrobatic acts were of equal quality.
But the way the show is constructed was also very smart: the inimitable, glamorous and sharp-witted Verushka Darling was the emcee, introducing not only the acts but each course of food; I'm not sure I've ever seen
that integration of food and show before!
I particularly liked the lobster and prawn bisque. The scallop was tasty, as was the pork. The only miss was the chocolate brownie/fondant as part of a selection of desserts. None of seemed to manage to eat that one after a big meal, and the other desserts were delicate mouthfuls in comparison.
The wait staff were upbeat, energetic and welcoming: obviously part of the whole package. The show ends by bringing the audience up on stage to dance… we slipped off at that point, but that Slide sure knows how to make sure everyone is having a very good time.