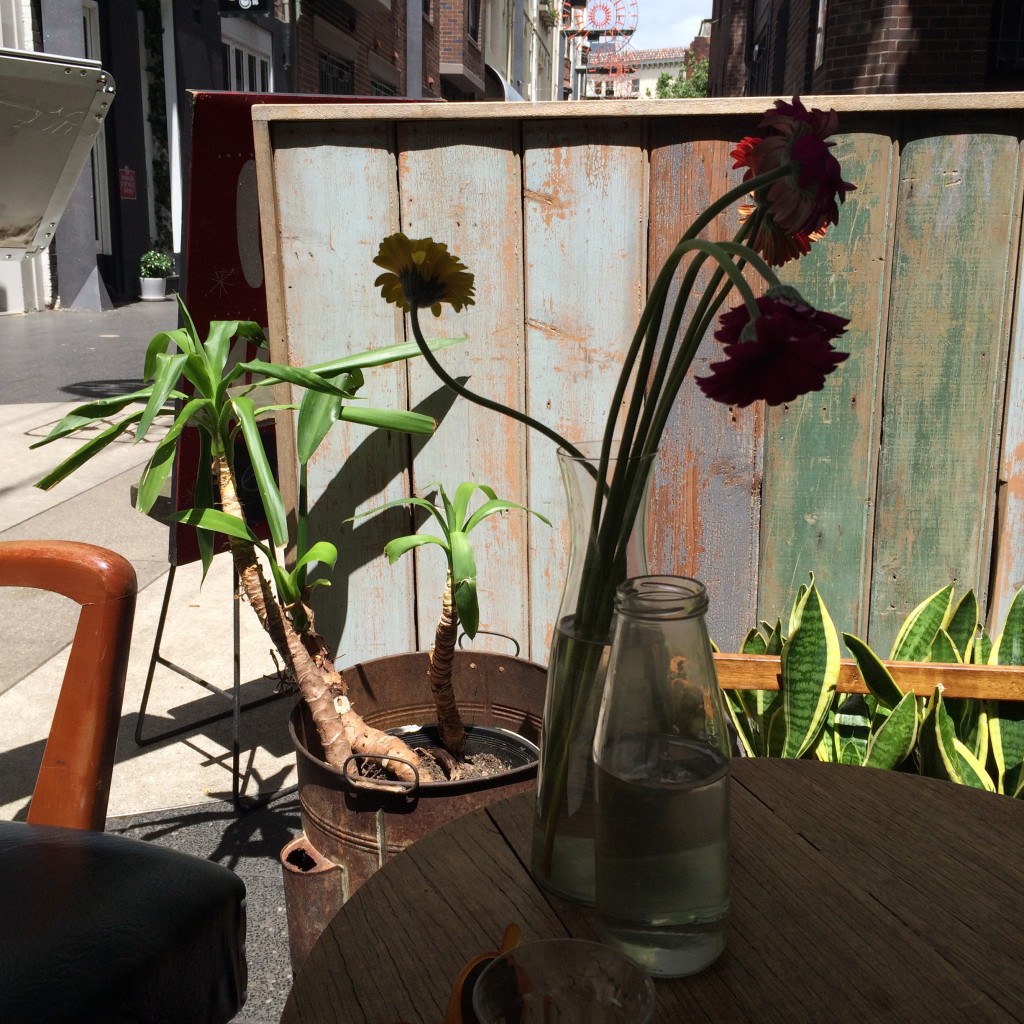 What better thing to do on a pleasant sunny, not-too-hot, not-too-cool Sydney afternoon but sneak out for lunch. Llankelly Lane in Potts Point is filled with amusing restaurants; we chose the quietest of them for a light lunch.
My pal couldn't fault his haloumi salad, and while my ricotta cheese, fried mushrooms and rocket on toast was plain, who can go wrong with fried mushrooms and ricotta?
Certainly not a flash place, nor a stand-out, but a perfectly nice place to spend an hour of one's life.