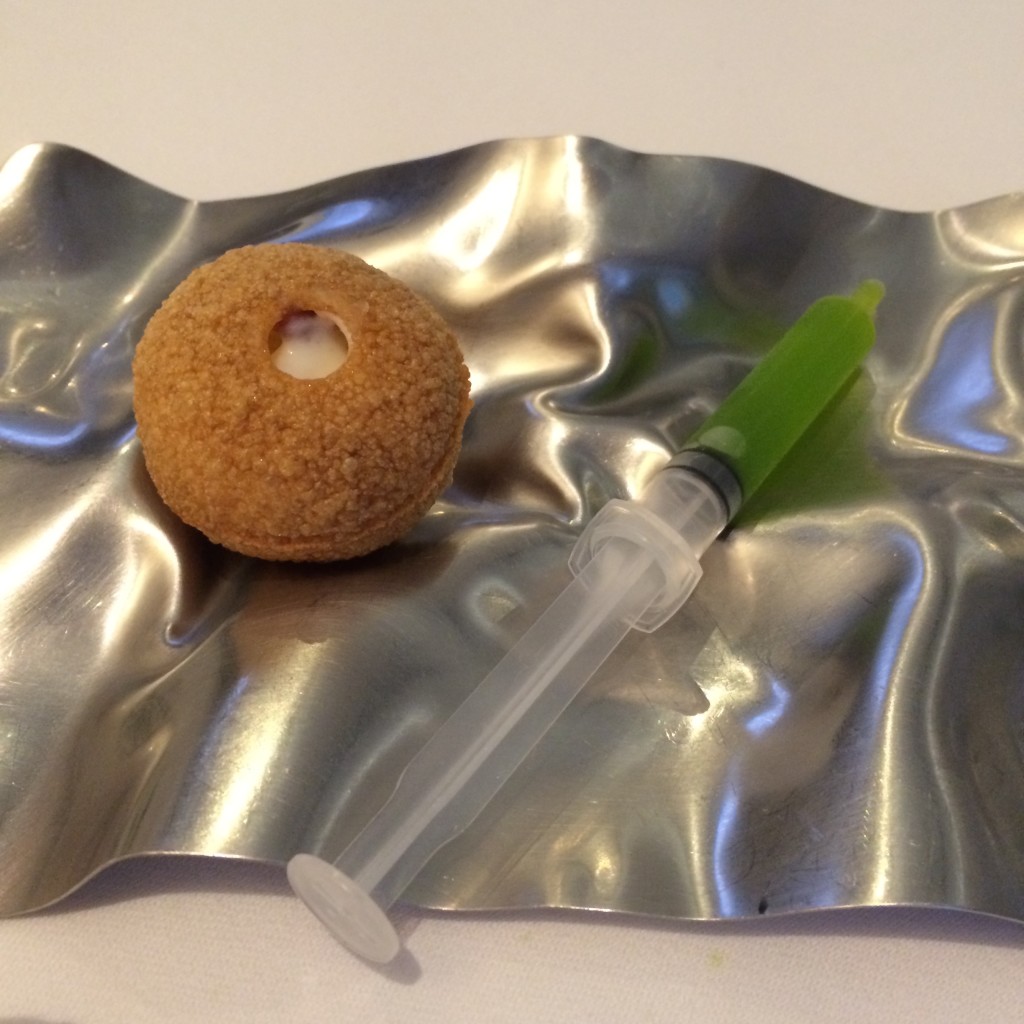 Sorry. I couldn't resist the wordplay. Gaggan was just rated the world's best Asian restaurant, and is #10 on the world's best list of restaurants that comes out every year. 'Progressive Indian Cuisine' in the Lumpini area of Bangkok, I went last year in June 2014 and never blogged about it.
It's in a lovely old house back from the street, and I didn't have any problems getting in for an early dinner. There were a few set menus to try, multi-course degustations, and I think I tried not the cheapest and not the most expensive. All up for a glass of wine, a cocktail, some soda water and the 'India Reinvented' set, it set me back 4055 Baht, which is about $160 Australian. Standard enough for top-class world cuisine.
I do have to admit that I was charmed by the modern take on Indian cuisine, some playful molecular-type techniques, and unusual flavours. Beautiful and unusual presentation. The service was top-notch. The Spanish waiter handsome and charming and I was glad to try it. The top photo, of some concoction that required squirting the sauce from the syringe into the haute cuisine version of a puri (deep-fried bread) was brilliant and I love the paan (spices) in a little 'plastic' envelope that melted in one's mouth.
But for me, the food didn't sing to me. It was interesting and original but for a restaurant so lauded, it felt somehow short. Readers of my food blog will know I'm pretty generous in my reviews… and it's not that I had high expectations before I went, but to get such a high ranking on that list (which I've used to hunt down other restaurants, and am pleased to have eaten at some of them)… I guess I don't agree.