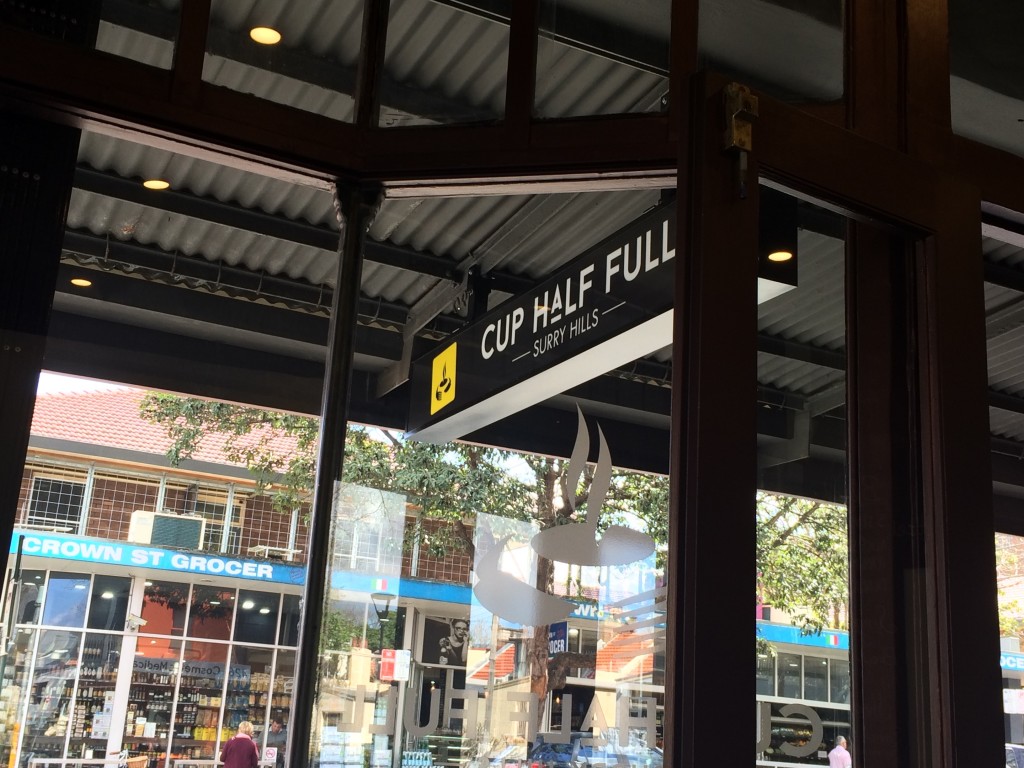 I noticed that Fifi Foveaux was gone, the corner cafe in kind of a garish shade of red. I can't barely remembering trying the place, but I think I did once. Apparently, the owners of Cup Half Full bought Fifi about two years ago, but just recently have given it a name change and a full change of decoration, really putting their stamp on it.
Hurrah. I was expecting a regular cafe meal and we got the extra touches that will hopefully allow the cafe to survive with so much competition around! My crumbed egg was unexpected, sort of like a scotch egg without the pork, served atop a generous serving of green peas, and though they called it a ham emulsion, it tasted more like a light pork broth. Though in the photo it does look nicely like a foam. I thought it was delicious and unusual. Oh, with a few slices of chorizo, it was delicious.
My pal was happy with his pork belly sandwich, and the thin fries were very good. All in all, a very nice experience.