I loved Bentley Bar when it was in Surry Hills, and would recommend it to friends for a special meal: upscale but affordable, inventive and with a great vegetarian degustation. While Chef Brent Savage and his crew have been at the Radisson Blu since 2013, I somehow didn't make it there until late 2015.
The reason was that this food blogging is paying off, man! I got invited to an exclusive wine lunch with the best tasting wines of Italy! How excellent is that. I even managed to
bring along my better half. I've since been to a number of complimentary meals at various restaurants, and one or two larger events with other food bloggers.
I would have to say that this, overall, was the nicest one with the most high-end and luxurious food, and a ridiculous amount of wine.
While I've met a number of bloggers and instagrammers who are busy monetising their pastime, I was a bit naive, and it seemed like a wonderful surprise and gift to get an invitation like this one:
But while it was indeed a special lunch, the dishes were the same as what are served on the menu, both as part of the degustation and as main dishes. Check out this menu. How wonderful!
And we were treated to an amazing selection of wine. I was a bit confused in terms of it being a promotional event, as I'm not sure how easy it is to get these wines… And if I recommend something, it's good to know that someone could act on it and go out and grab a bottle. In any case, we felt very lucky indeed to try all of these great wines.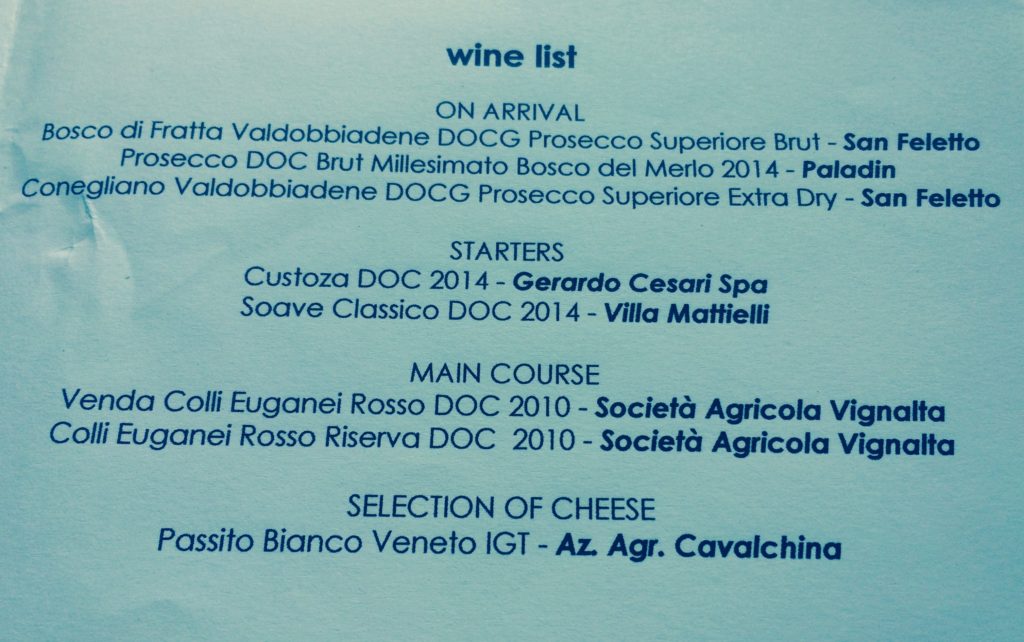 I liked the experience so much that I went back just over a week later for lunch with a friend and colleague, where I had the spring lamb with cauliflower, caper leaves and buttermilk (as above, the first photo!). It was as good as it looked.
Speaking of which: this was also as good as it looked (this is the wakame, celtus, kingfish dish). There were a few spectacular dishes with a green colour palate!
The signature style of the restaurant, as I remember from before, is delicious sauces, and amazing presentation. The sauces and jus are usually beautifully savoury and add interesting textural contrasts to the main dishes.
There's also a nice balance of a protein, whatever the star of the dish is, and an interesting vegetable, interestingly done: asparagus, kohlrabi, roasted celery heart.
I'm happy to let you feast with your eyes, and know that the dishes were just as tasty.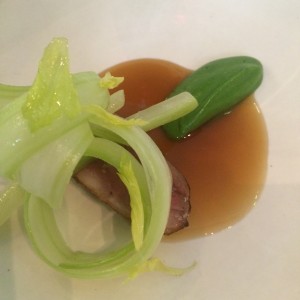 As you can see, we got a nice explanation of the wines and of the restaurant, and it was fun meeting folks. In fact, this was the first time, I think, that I met the fabulous Lisa of Weekend Food Escapes, and it's been nice knowing her every since!
Living in Surry Hills, I'm rather proud of the area, so I miss Bentley Bar being in this neighbourhood where it had a more hipster and down to earth vibe. Now, at the hotel, it feels quite grand and special occasion.
And I would recommend it for a special occasion, indeed. The tasting menu is $150 with matching wine at $90.
As before, there is also a vegetarian tasting menu (a little cheaper, at $130) and I do remember my vegetarian
friends raving about being able to have a proper tasting menu, that doesn't feel like it's just the menu with meat, but has been specially created.
For lunch, with my vegetarian friend, she only had one option as a main, but she thought it was delicious, so that was all fine.
It's hard to find room for dessert these days, so I'm glad at the special meal that one just came out.
It was pretty amazing: Violet Ice-Cream + Cocoa Honeycomb + Blueberry. The little violet sticks were pretty cool.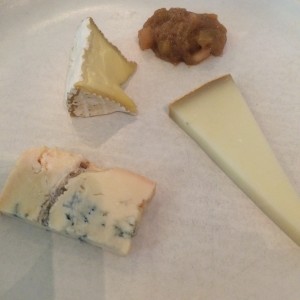 A huge thanks to Unica Comunicazione for organising the lunch and for inviting us (and they were lovely people too).
And yes, do go to the Bentley Restaurant when you can to try it out. You won't be disappointed.