We arrived a little early in Newtown before meeting our friends to go to Black Ginger, so I dragged husband to have a drink here. I'd seen the signs saying it's a tequila bar… and hey, I like tequila. It's upstairs in the revamped railway station, and has a good atmosphere.
But oh Sydney, you and your twenty dollar cocktails. I had a smoked margarita made with mezcal. Husband had the infamous "Bulldog" which has a Corona beer shoved into a Margarita. I would think this could be dangerous for the careless. If you tried to pull out the bottle, your glass would overflow.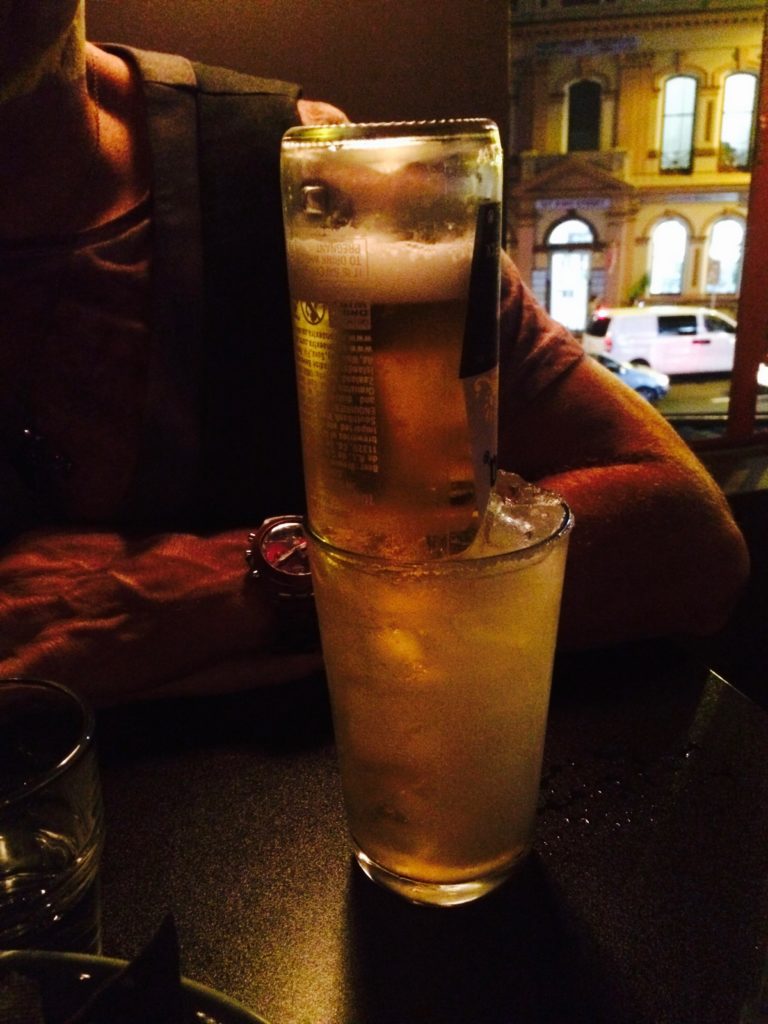 My margarita was quite tasty, I admit. I didn't really like the beer and margarita concotion, amused as I was by its presentation. We split a $15 plate of guacamole with corn chips (where I again think: oh Sydney, you and your prices).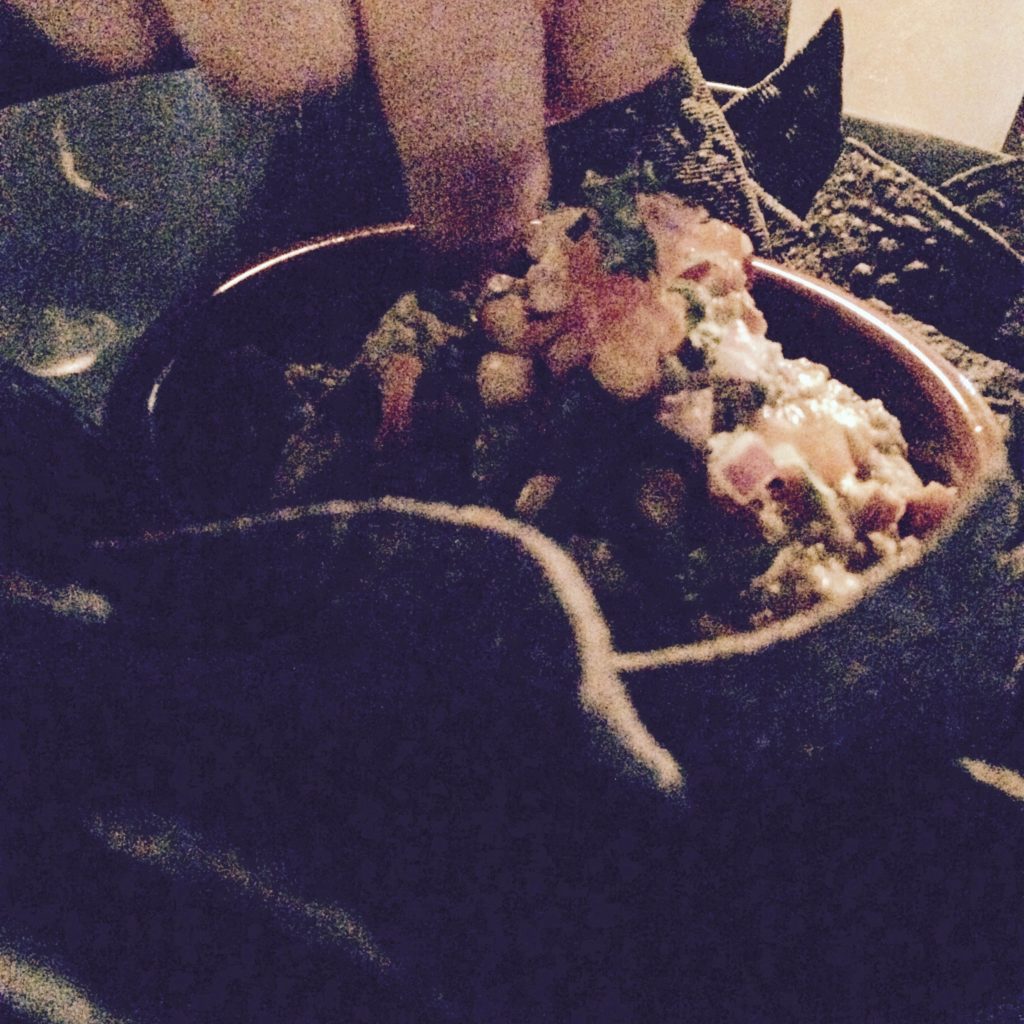 I was hoping to see some interesting tequilas on the menu; maybe you have to sit at the bar instead? This was just cocktails and margaritas, and the food menu looks pretty standard. I'm not sure I'd come back to try it.