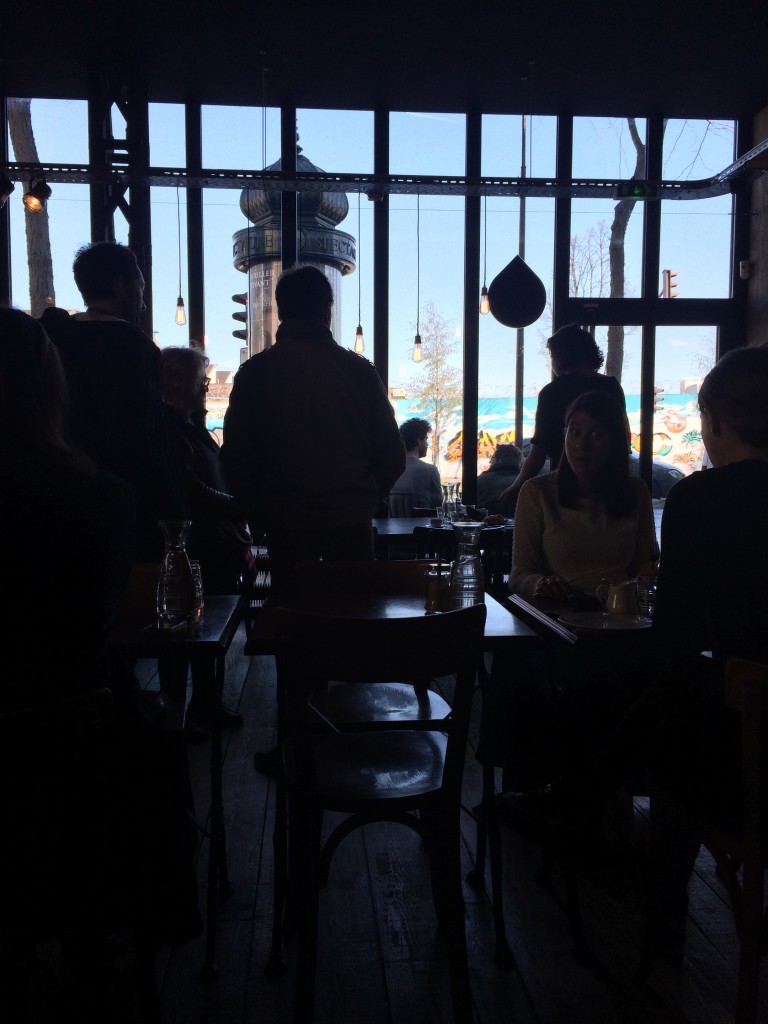 Hidden off in a quiet corner of the 18th is Café Lomi, which apparently opened as a café only after roasting coffee and supplying it to restaurants and specialty coffee houses in Paris.

As we're working our way through lists like Good Coffee in Paris, as well as recommendations on Beanhunter in Paris, this was one of my faves so far: fantastic, eclectic and sophisticated clientele to watch, a tasty croissant and pain au chocolat, and a lovely airy and spacious industrial space, yet cosy.
The lattes were pretty much perfect… and as in Paris, it's hard to find contemporary-style (ahem, Australian) coffee, that's high praise. Oh, and lots of space on the sidewalk outside for us to park our Vélibs! 13.40 Euros for two pastries and two lattes, and lovely service. A great start to a Sunday in spring!
I'm only sorry that I didn't try the café fromage that reviewers on Yelp were describing. Blue cheese and a double espresso. I'm game.
3 ter Rue Marcadet, 75018 Paris