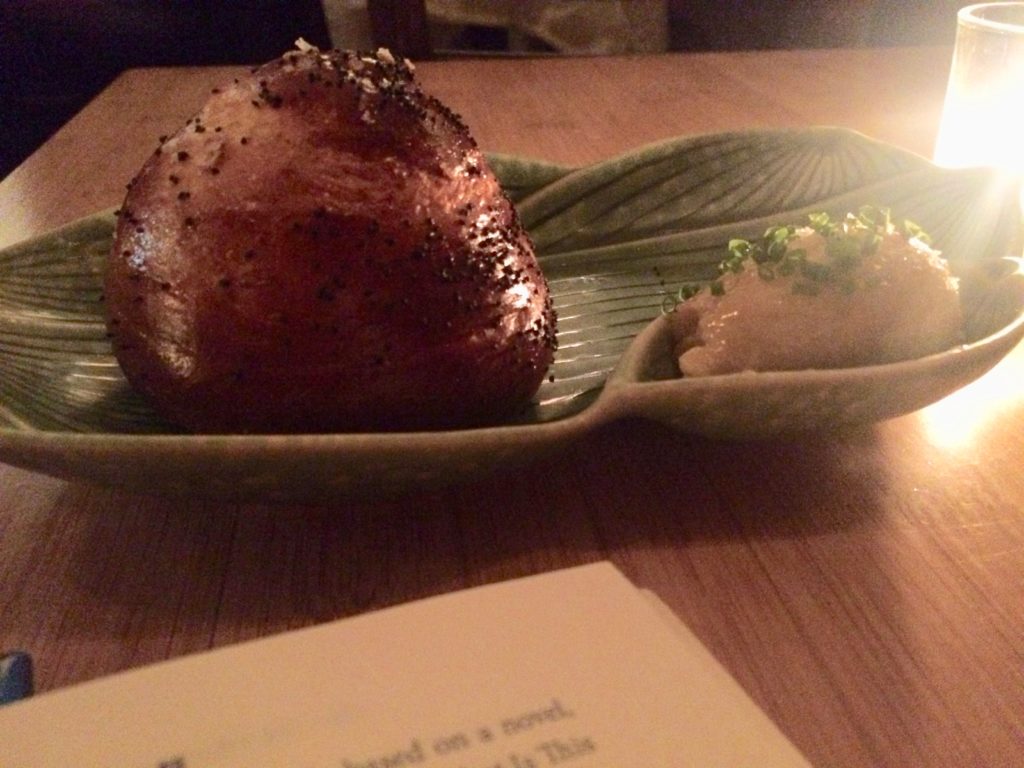 I love a story and the story of a Japanese chef and a Jewish chef falling in love and opening a fusion restaurant is pretty irresistible. I was excited to try out Shalom Japan, and what a menu it is: nearly every dish has an unusual twist. Sadly, I wasn't that hungry the evening I went but had a carafe of Riesling ('bone dry', it was pretty good, and certainly dry for a German Riesling) and the special chicken dish, a roast chicken stuffed with wagyu pastrami. I couldn't really make out the fusion part of my chicken dish: but it was so delicious, I didn't care.
While I waited for it, I had a challah bread (above) that was made with something leftover from the process of making sake… I couldn't taste it necessarily, but it was a perfect piece of bread!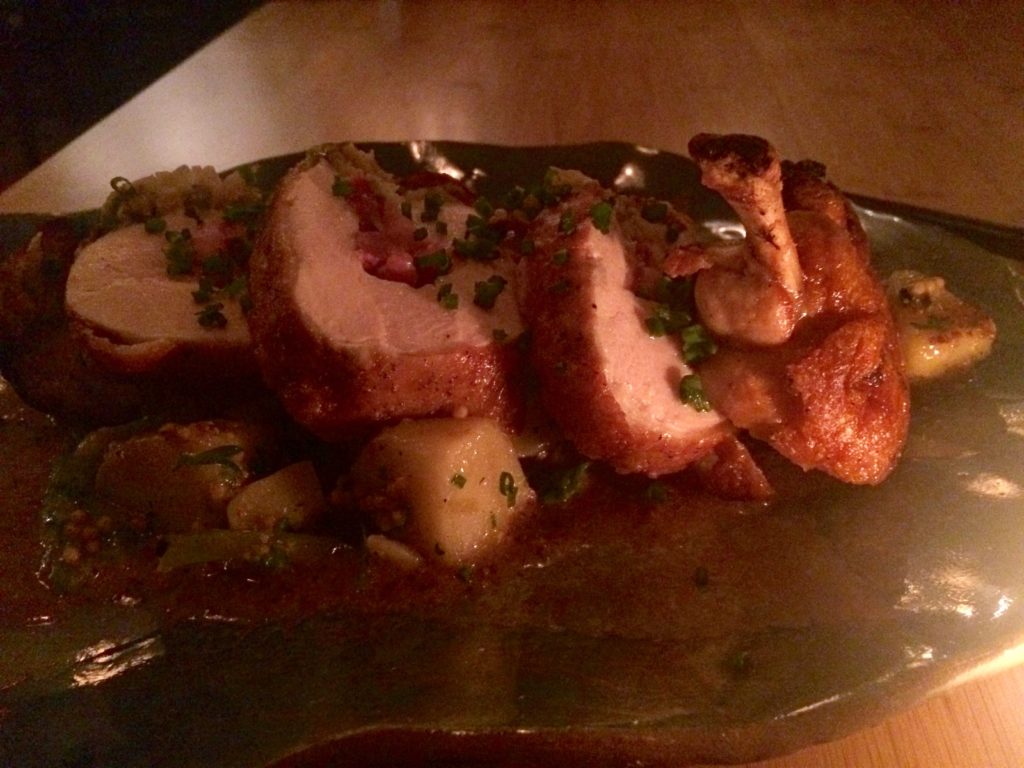 In the meantime, it felt very Williamsburg to have a trio of New Yorkers next to me discussing rent prices and the merits of the Dumb and Dumber movies, and on the other side, a couple, probably on a date, who may have been mimicking the chefs' story: she was a slim, gorgeous Asian woman and he a handsome bearded white guy (Jewish?).
I was so intrigued by this place that I went back again to try their matzoh ball ramen with a foie gras dumpling (and accompanied it with a tasting flight of shochu: barley (my favourite), sweet potato and buckwheat, I believe.
The ramen dish was an intriguing combination of textures and flavours, a bit of grilled baby corn, some onions, some tiny croutons. The dumpling was tasty and the matzoh ball appropriately fluffy and light. I like this place a lot.