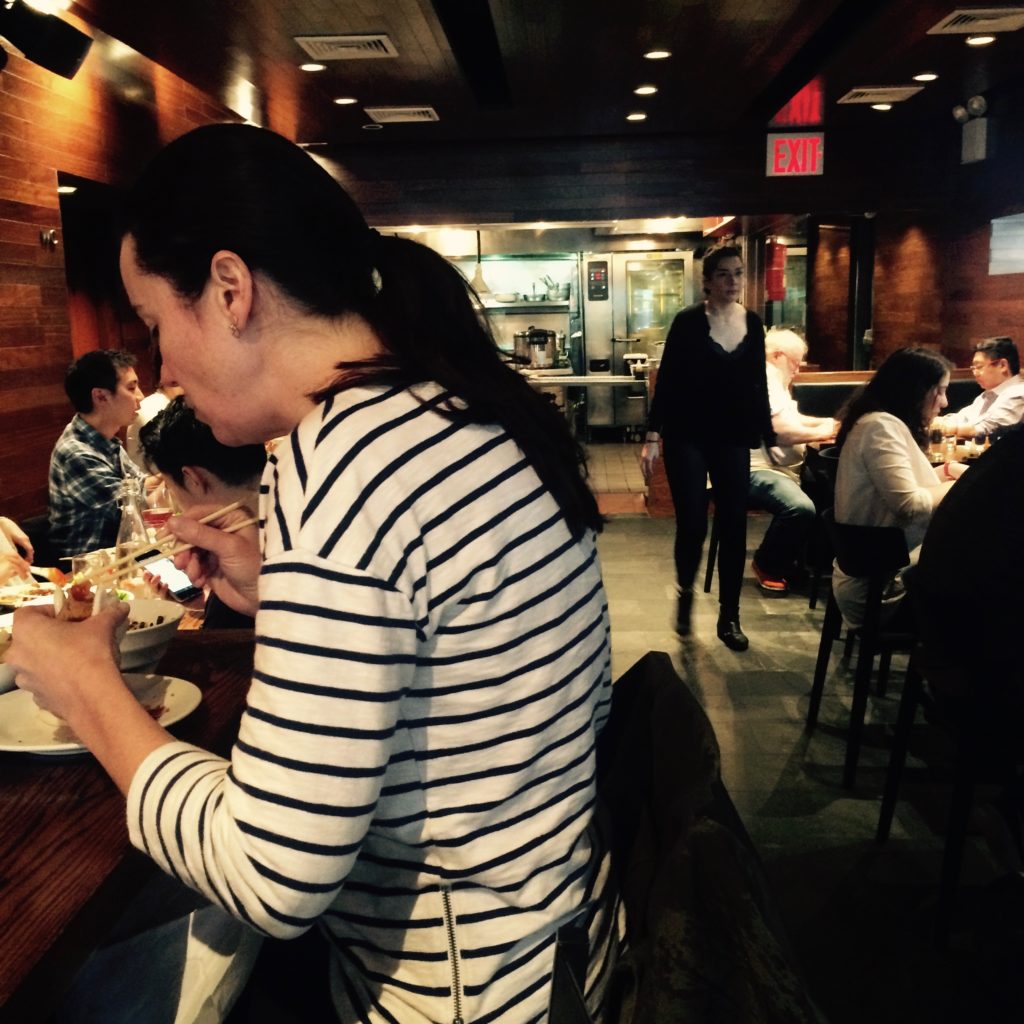 There are so many Momofukus these days, I can't quite keep track of them all. I'd meant to plan coming to at least one of them while in NYC, but hadn't gotten around to it. I was killing time before going to see Pacific Overtures and decided to treat myself to a nice lunch, and lo and behold: here is a Momofuku, and no problems getting in the door and sitting at the bar.
The main theme of this one seems to be the Korean Ssäm, which is a lettuce wrap, I believe. So, perhaps any protein wrapped up in something else, and lots of interesting sides you can order. As well as ham. You can order some special ham. I'm not sure what's about.
I couldn't resist a cocktail, and my god this one was tasty. Sake, lime, yuzu and Japanese pepper. It was therefore sour, sweet and spicy. Nice.
I went for a combo where I chose the meat: a beef brisket. You can order lean or fatty. Guess which one I chose?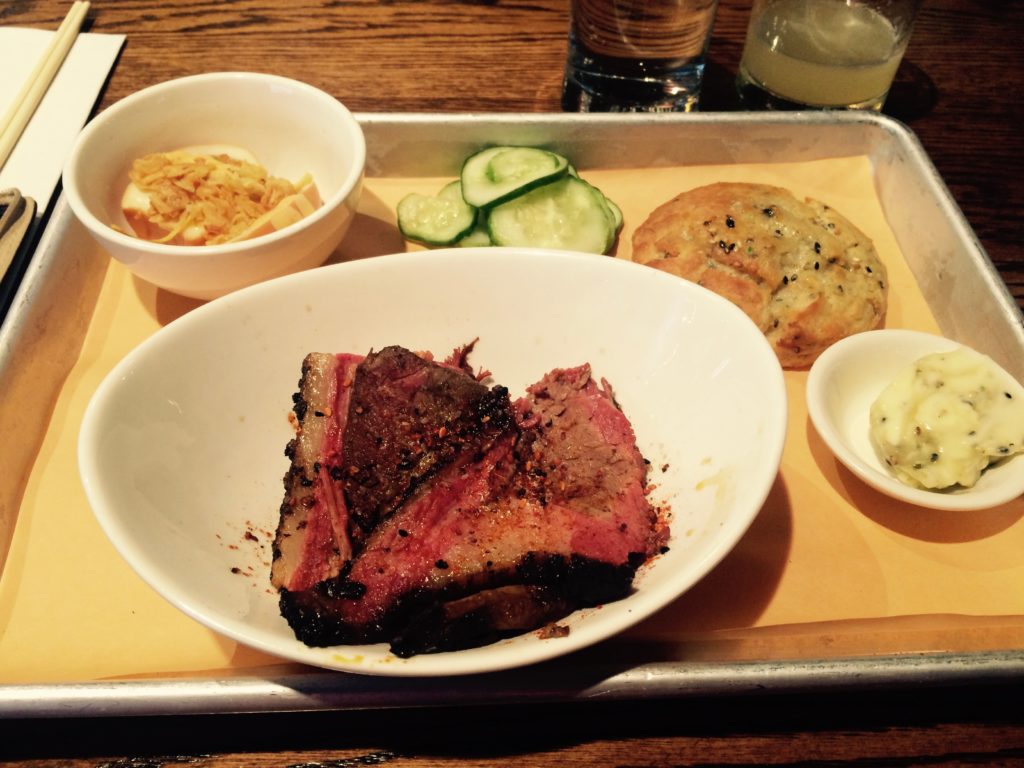 This came with two sides so I went with a Japanese biscuit, a very crumbly savoury little number, and a version of tea egg, which was nothing less than extraordinary. I don't know how it was treated. Mostly hard-boiled but the yolk removed and turned into some delicious sauce and god it was good. There were also some pickled cucumbers, and ohhhh that meat was nicely spiced and perfectly tender and fatty.
I very much liked this meal.