I didn't think I'd get to eat Soul Food again before I left New York City, but I took an express train in the wrong direction and ended up in Harlem. Seriously. So, after chilling out at Mist with wine on tap and my laptop, I headed to … which Yelp told me was top rated, even higher than the famous Sylvia's.
On Sunday night at 7pm, there was a short wait (of 15 minutes or so) and a woman who fainted or had some attack on the sidewalk. There were people all around her though thankfully, three of them were nurses. A fire truck pulled up eventually, and the siren kept flashing during most of my meal. With only one stomach, I was worried about choosing the right thing, but most reviews (and the waiter) confirmed that fried chicken is the most famous. You get to choose between breast and leg (I'm a leg man) and two sides.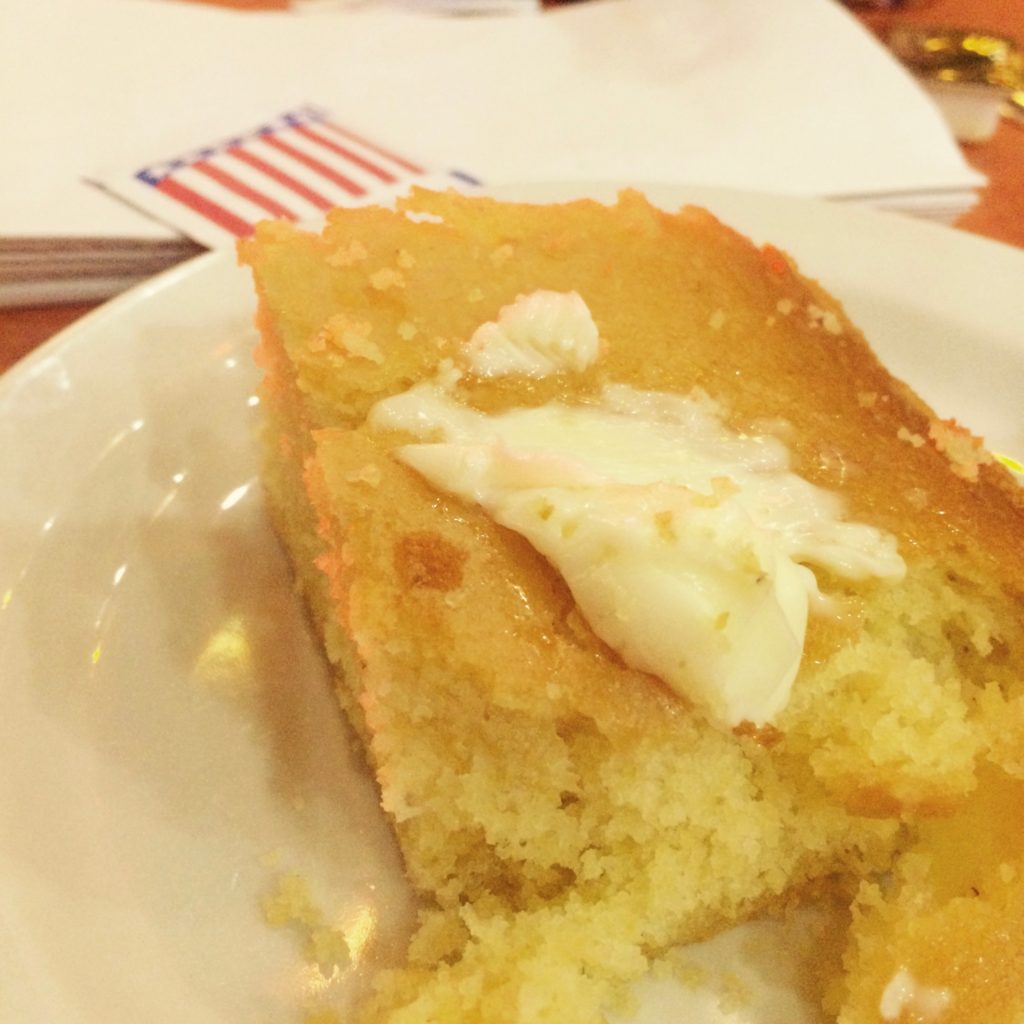 After the tasty complimentary corn bread, served with three little packets of butter (just enough) and a very full glass of pinot grigio (I ordered a carafe but thankfully they only had enough cold wine for a glass; the waiter told me the rest was 'hot' and they could put it on ice for me. I declined), the food arrived… in about two minutes. I scored 50% on my orders of the sides. The macaroni and cheese was tasty and soft and comforting. Not al dente. Not a strong flavour but nice. Cheesy. However, I've made this mistake before: candied yams are simply too sweet for me. I don't see the appeal.
As for the chicken, it was delicious. A very crisp batter. Completely tender inside. Scrumptious. It wasn't a wow chicken moment (like really good Korean Fried Chicken, or the unbelievable homemade roast chicken that Tracy made the other night), but it was very, very good. US$25 all up, $30 with a tip, and right now, I've very, very full.