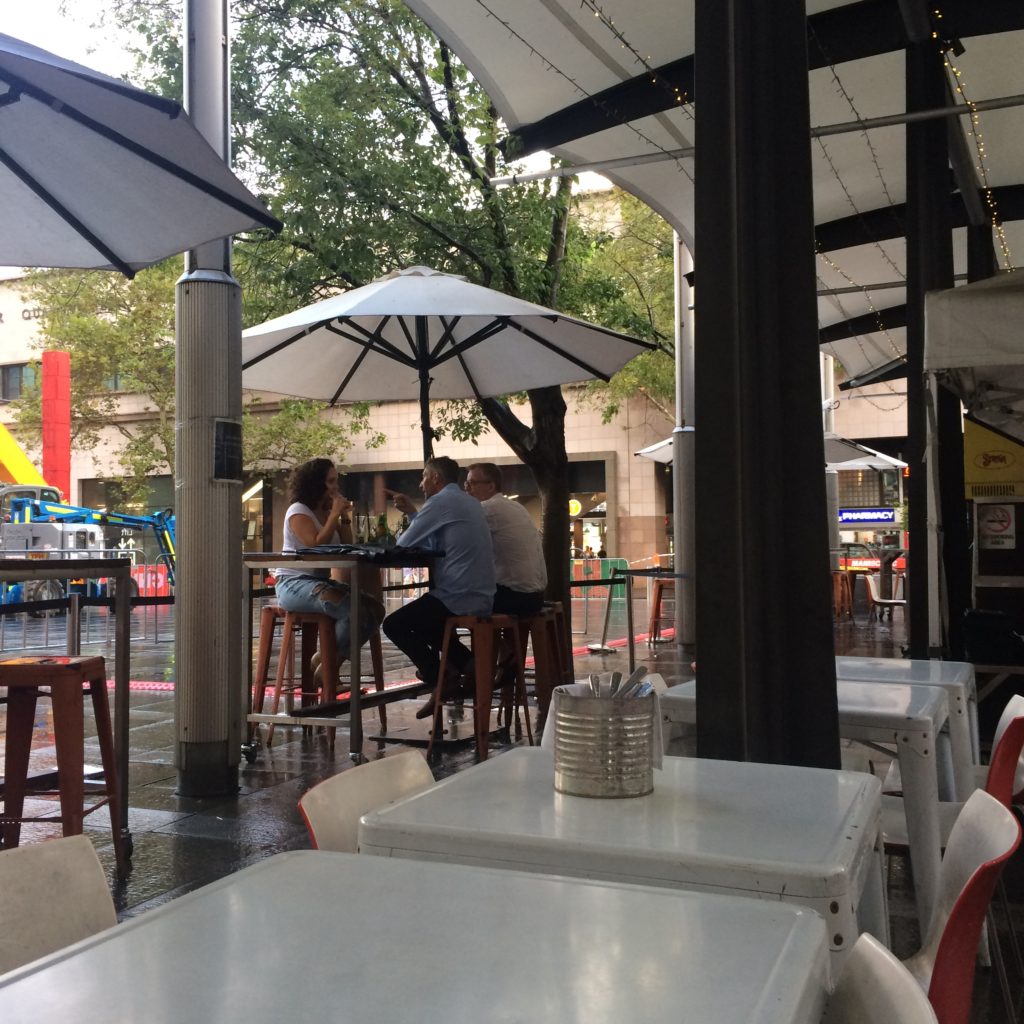 Good old Sydney went from absolutely swelteringly hot to a torrential downpour on early Tuesday evening.
I'd wanted to try the Spice Room in Circular Quay but man, is that place busy. Perhaps it's a go-to spot for pre-theatre meals. I haven't been able to get in there so far.
Likewise with Cafe Ananas. I've had a drink there before, and eaten at the previous restaurant, but without a reservation: nope.
Next effort: the Customs House Bar is listed in the Entertainment Guide. I thought that was an option for an easy and quick meal. But why would the Customs House Bar be so far away from Customs House. I couldn't find it, not knowing that it was all the way over near the Basement Bar.
So, the Young Alfred Bar served us just fine. A glass of white wine, a very delicious pasta dish with ragu (and orecchiete), and the pizza, thin-crusted and crispy, was also delicious. $74 for what we got was awfully steep, but prices are high the closer you get to the Opera House. Better deals would take better planning than we did that night.