We stumbled across Vino e Cucina, looking for somewhere to eat after the exhibition at the Lyons Gallery in Five Ways, 'Let's Dance: Celebrating the Life of David Bowie'. My friends couldn't be convinced to try Tequila Mockingbird (too expensive and upscale, they said, though I'd noted Spooning Australia's rave review). So Vino e Cucina looked buzzy and nice.
In fact, I found it surprising. While created by a husband and wife team who were responsible for Eat Thai and Tuk Tuk bar, just a half a block down, they've staffed the place with Italians with fabulous, strong accents. It really makes it feel like a piece of Italy (except for all the locals from Paddo).
We ordered a number of plates to share, washed down with a tasty Italian white wine, a Fruilia. And again I was surprised because the food really was tasty and high-quality, somewhat above what I was expecting from the casual feel.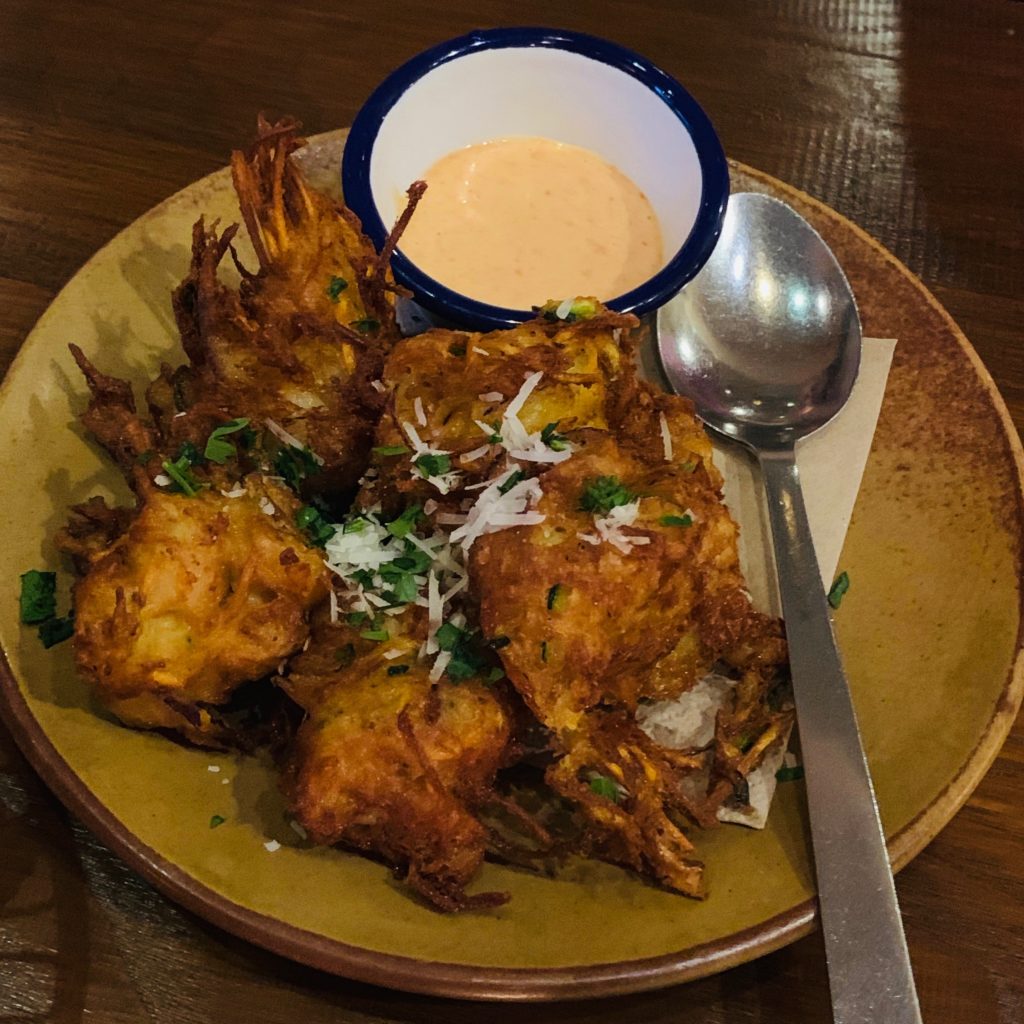 Tasty fritters of some sort and really delicious pizza bread to start with; a caprese salad with some luscious rough-looking buffalo mozzarella. The pizza, with sardines, had a real kick to it.
I though the gnocchi looked a a bit plain, but nope: it was typical of what I've had served in Italian restaurants in Sydney lately: delicious, pillowy bites of potato goodness, and in a delicious sauce.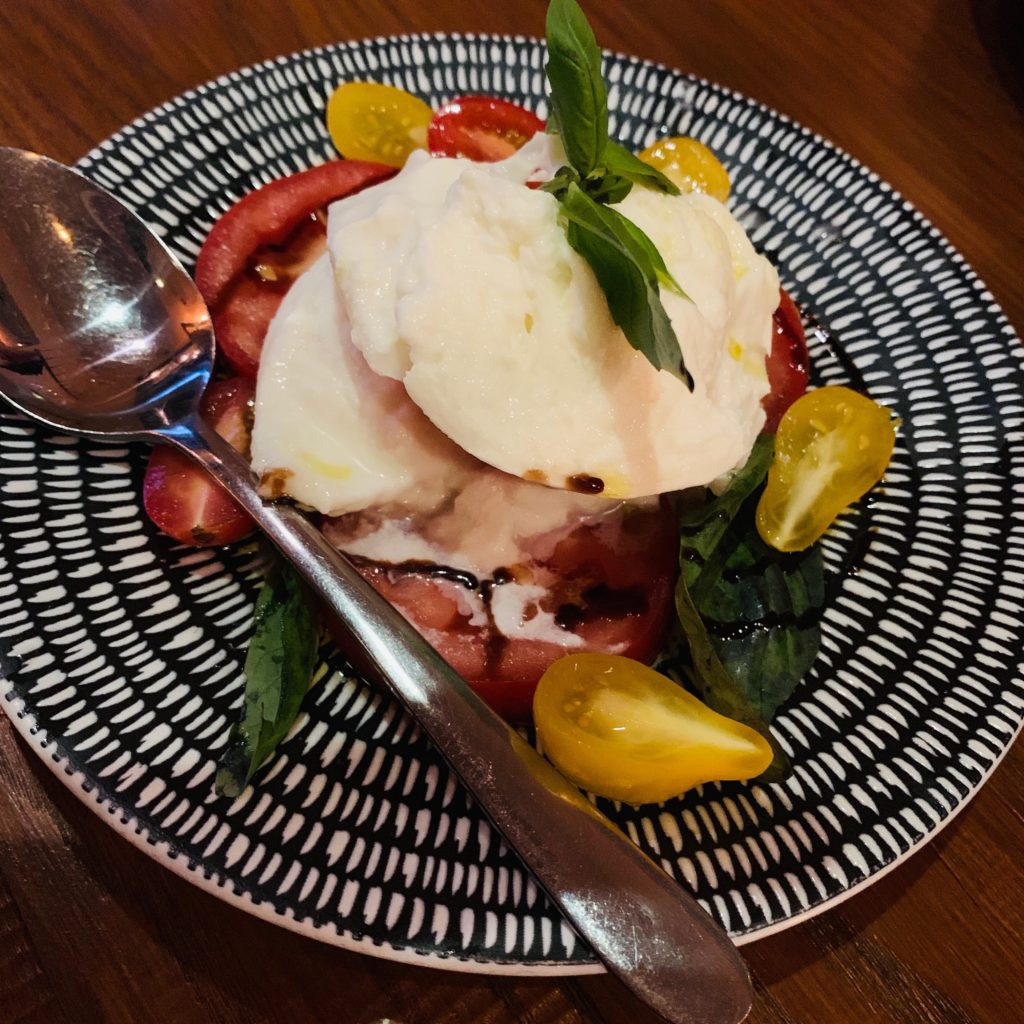 All up, an easy, casual meal but a cut-above in terms of flavour and presentation. Including wine but not including the tip, it was $50 each for the three of us. Very acceptable.