My pal is vegetarian so Thai food is often a good option in one way, because there is usually the option of having a dish with tofu and vegetables rather than meat. On the other hand, I've always found interchangeable dishes a bit suspicious when you can choose between beef, pork, chicken and tofu. I like, for example, a Vietnamese Chicken Curry or a Massaman Beef because I imagine that the originators specifically matched those spices and style of cooking to that protein, rather than it being any protein.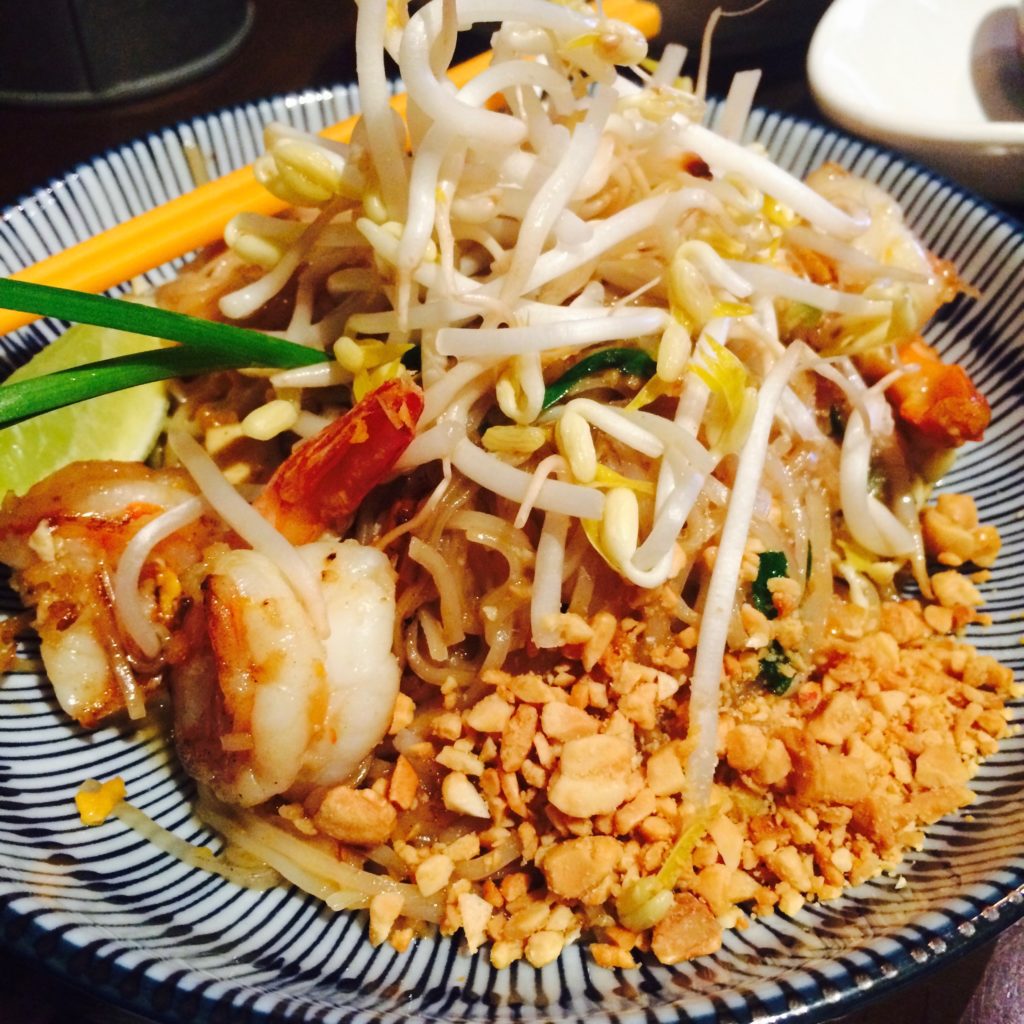 Still, one definite plus of Uber Thai is that they served up Vegetarian Money Bags, which David tells me is not so usual. Matched with the Thai Spring Rolls, this was good. They were perfectly crisp.
My Pad Thai was fine, a bit too big a portion for me, but I suppose that's not something I should complain about. We washed our meals down with a Thai Iced Milk Tea for me and jasmine tea for David. $46 all up, $50 with a tip, for the two of us. I thought the food was standard, meaning good, but not special. It's a quick and reasonable lunch if you're in the area, though it looks like their dinner menu is a bit more interesting.