Does Crown Street and Sydney need more Thai food? In the Mood for Thai always seemed popular, and I liked the mood and decor, so was surprised when it closed down to be replaced by another Thai restaurant.
At first glance, I couldn't see the appeal: the prices for dinner seemed pretty high. I reckon if you're going to spend that much, you could spend a little more and go to the various top-notch Thai eateries around the city, or wander down closer to Chinatown for the more famous ones like Chat Thai or Boon Cafe (recently reviewed in the New York Times).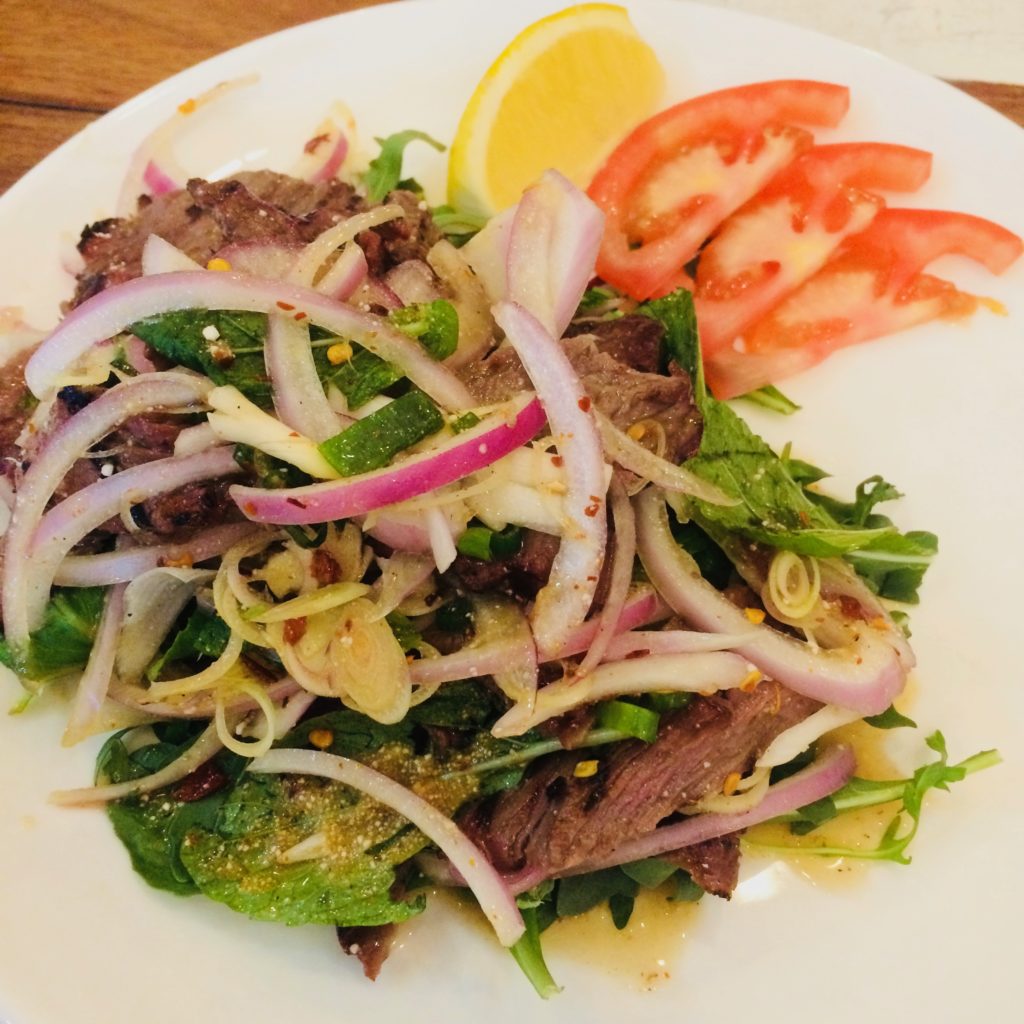 Still, one shouldn't judge without trying, so for a casual lunch with my pal, we wandered in. It's cheery logo is on the tables, as you can see, the two o's taken out of the name of the restaurant and divided by a small line.
In any case, Dan was happy enough with his stir-fry and rice, but I was really surprised at quite how good the Thai beef salad was. Spicy and sour and a generous portion. $19, which is a bit steep, and I think the stir-fry, regularly $20 was on for a bit cheaper for lunch. I still think the prices are too high here but that beef salad was delicious.