I really wasn't expecting at a beach during school holidays to pop into a restaurant and for it to be so elegant. But it was. Fine dining in a lovely location and a very pretty old house at Nielsen Park.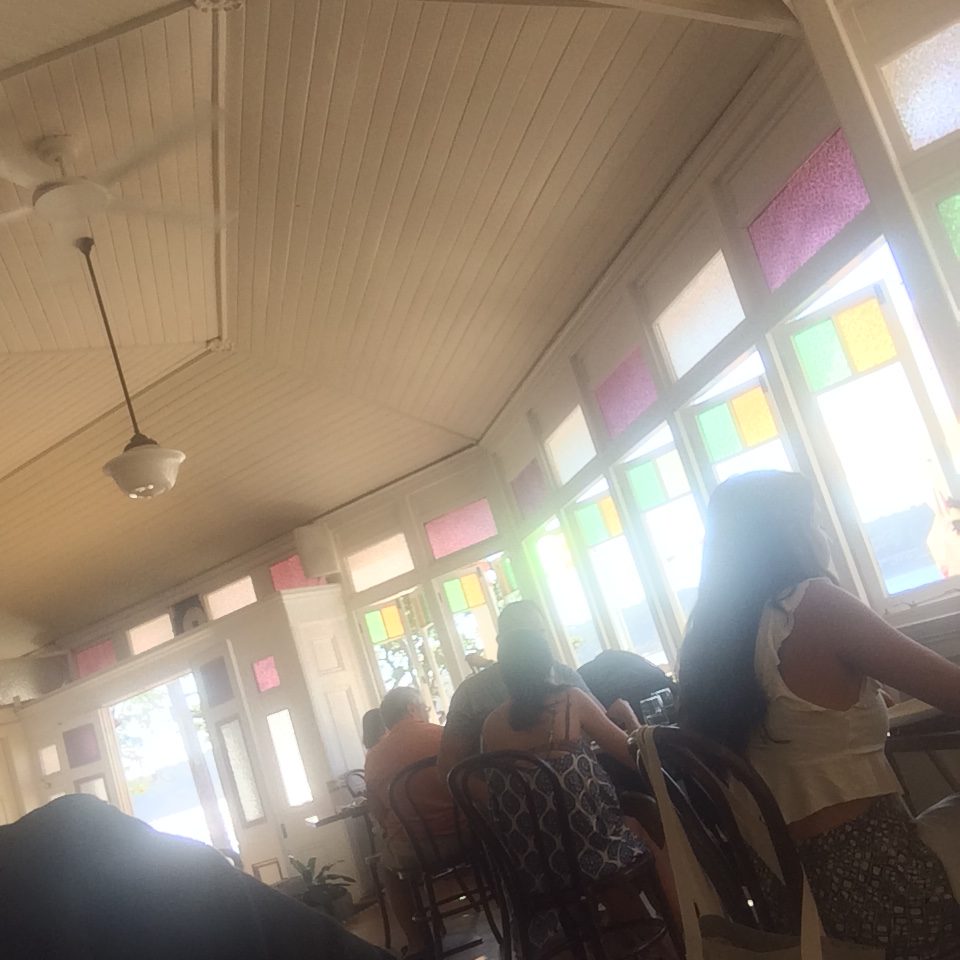 We opted for the lunch special which gave us a main, a side dish and a glass of wine ($39 each). We also had some delicious Sonoma Sourdough and some eggplant croquettes (I quite liked them but I think my friends weren't as impressed). I had black mussels, which, coming with pieces of silver dory and calamari, was more like a seafood stew, then say, moules and frites. It was very tasty, as was the wine. My pals liked their meals too.
It was one of those occasions where I was enjoying myself and the day so much that I forgot to take photos of the food. Ah well, next time.