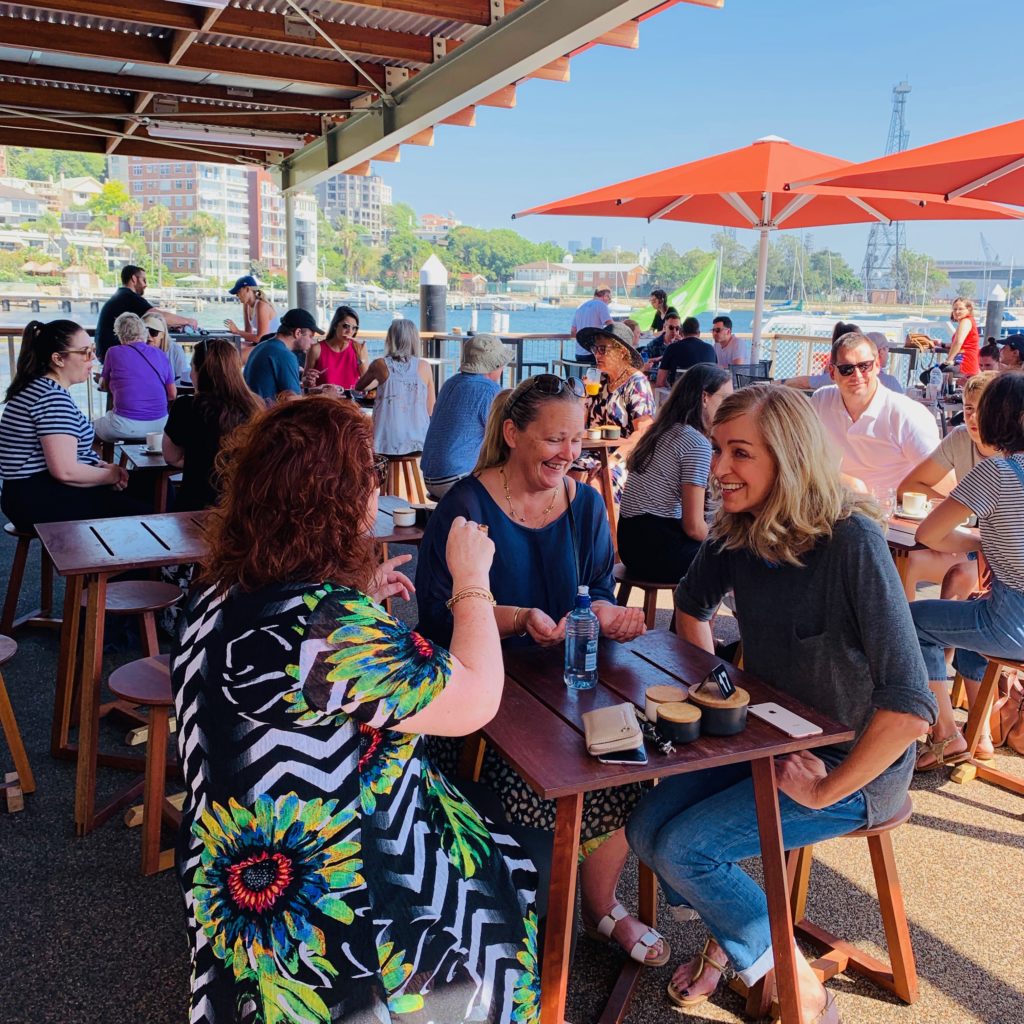 What could be more beautiful than brunch with friends, next to the water, on a sunny summer morning?
The last time I was by Elizabeth Bay Marina, it was still being constructed, so was basically just boarded up. Now, it looks like it's being well-used already and there's this fun café with an amazing view.
You order at the counter and they bring the food to you, and the menu offers a good selection at reasonable prices for the Eastern Suburbs (the dishes would easily be a few more dollars each in Surry Hills or Paddington). Good coffee too. Our large table of six needed to push two little tables together, and the verdict was generally good.
My husband thought his breakfast bowl was delicious and attractive. Others nodded that they thought the food was good too.
My friend who ordered the same thing as I did – avocado, dukkah and an egg on toast – agreed with me though. Whether it was the yoghurt or cheese or abundance of lime but the dish, though very pretty, had too strong a flavour of citrus, which overwhelmed all else. Oh well. It won't prevent me from coming back and trying something else on the menu.