I was always impressed, as a Canadian, with the name of this shopping mall. I mean, not only do they commit to the Australian practice of changing the last syllable of words to 'ah' but they do it twice. Regardless, browsing for a new bed, the perfect bedroom chair, cushions, a poof and a new carpet, we came to the Supa Centa.
But I was hungry. There are a few smaller cafes in the mall, but not many. This place is the biggest and thank god, it's not bad.
The coffee was really rather good.
The mushroom omelette was fine. Neither here nor there.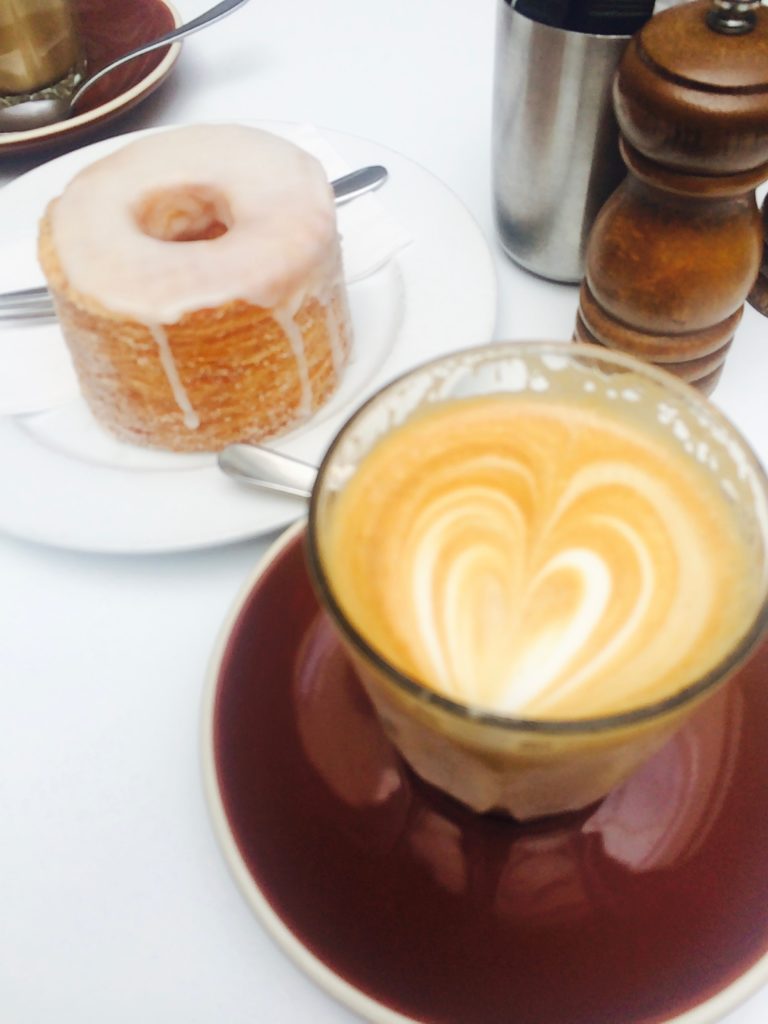 And I finally got to try a cronut. I have wanted to try one of these babies forever. I liked it. The squishy croissant-like texture. The donut shape and glaze. It wasn't life-changing, like a Merveilleux de Fred, but it was good!