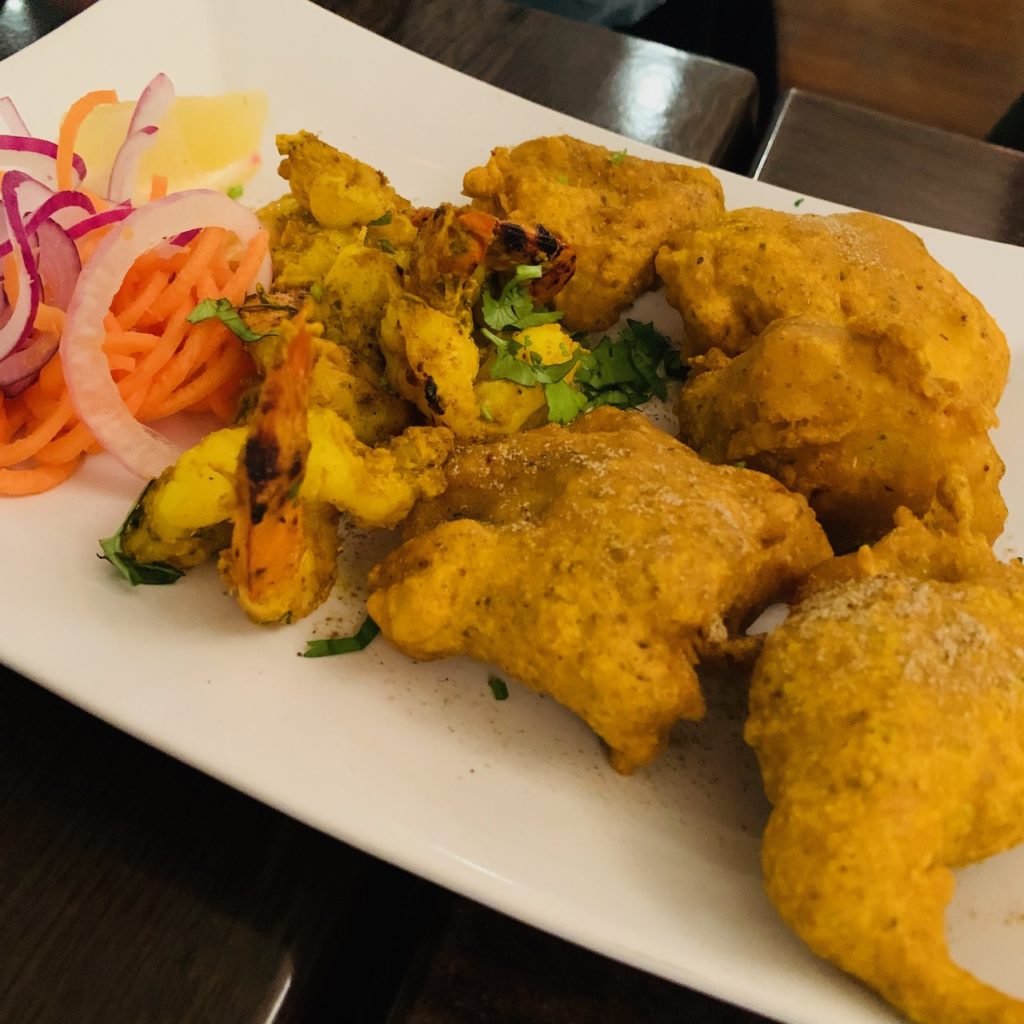 Almost four years since I've been to the Colonial, and I'm impressed they've kept it open. As I've said many times on this blog, the restaurant business is hard in Sydney! And getting through the COVID lockdown: these are hardworking folks who have been making sacrifices!
We ended up here as we couldn't get into Lankan Filling Station. A two hour wait on a Saturday night. We'll have to try again another (less busy?) night.
We also couldn't get into another two or three restaurants. On a Saturday night, just after the COVID lockdown is opening up, it's not easy to get in anywhere.
So we were happy to have simple, tasty food at the Colonial from cheery wait staff, ours in a amusing Union Jack bowtie.
The food is tasty and simple. The British fish curry, tofu mango and cucumber salad were all fine. I thought the eggplant was the standout, bhaigan barta, and the naan were good: I always like getting the one with raisins and coconut in it. We also had a seafood platter to start with which was tastier than it looked.
And the wine was a reasonable price. All good. It was basically $50 a head, including grog.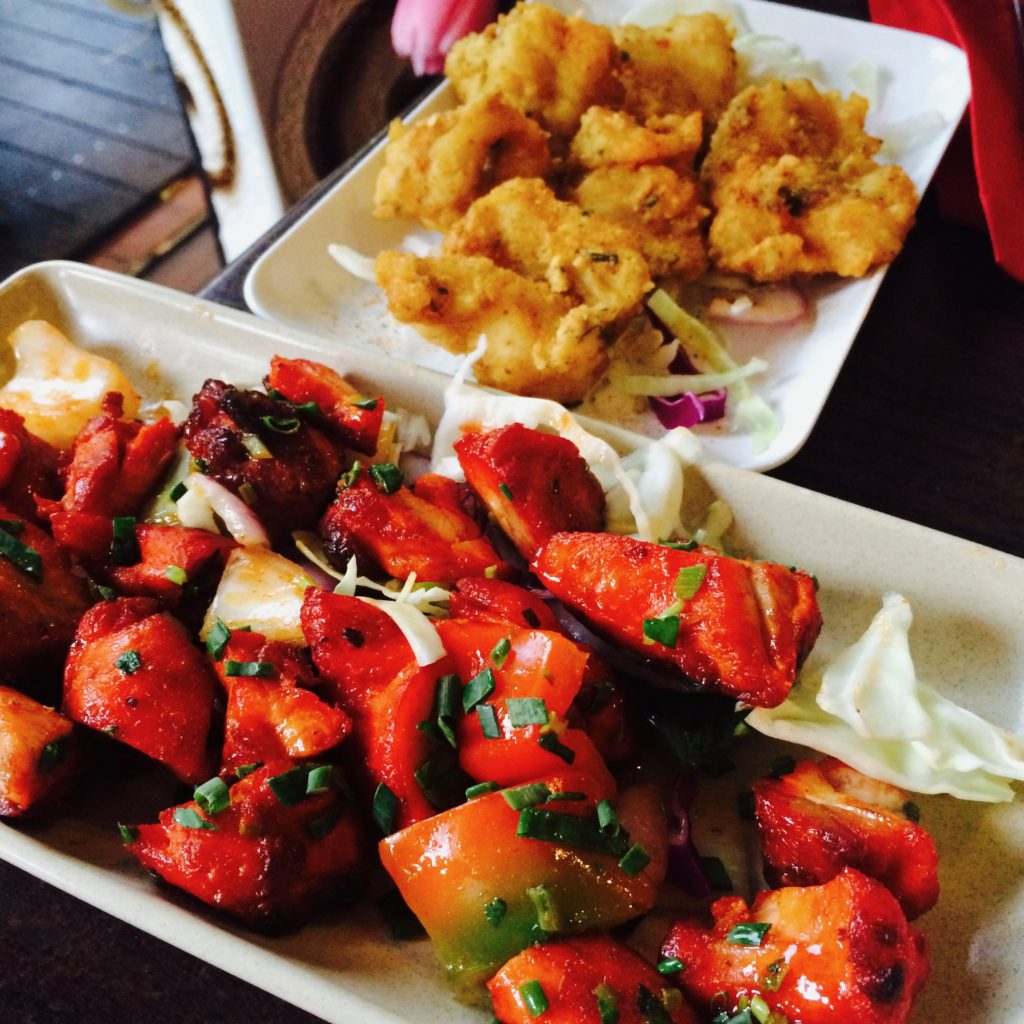 Indian food like you'd get in Blighty (18 Nov 2016)

So, my better half tells me he went to this weird Indian restaurant on Crown Street that serves kebabs, a roadie truckstop diner, but made into a hip Eastern Suburbs location. He didn't love it, but I was sufficiently intrigued to suggest it to my pal, A, for an easy meal. I also noticed that there was a coupon in the Entertainment book.
So, here's the thing. I meant to try out Trunk Road… (which looks cool and was packed with people when we walked by)… and we ended up at the Colonial. Oops. Next time. The idea behind it is that England has its own kind of Indian food, a mixture and melding and adaptation from so many Indian migrants. And I remember this from when I lived in London: the restaurants around Kings Cross, the ones near Brick Lane. There were many different areas each with its own twist, as well as British-only dishes, like Balti curries.
In any case, we opted for two starters: a delicate fried fish, and a tandoori sort of chicken which was supposed to be spicy, and wasn't too spicy (both pictured above). We had a goat curry with a thick gravy. I like goat since it's unusual. Two different kinds of naan bread, very crisp and tasty.
Washed it down with an unusual natural sparkling wine from across the road, a bit strange but not bad with Indian food.
There was a big group of Indian folks in the back of the restaurant; they'd organised a buffet, and I wanted to but was too shy to ask them their more expert opinion of what they thought of the food.
I thought it was fine. Good, friendly service. Tasty. Nothing special (to me, though the naan bread was exceptional) but if I was from the UK, in search of British Indian food, perhaps I'd have been very excited.