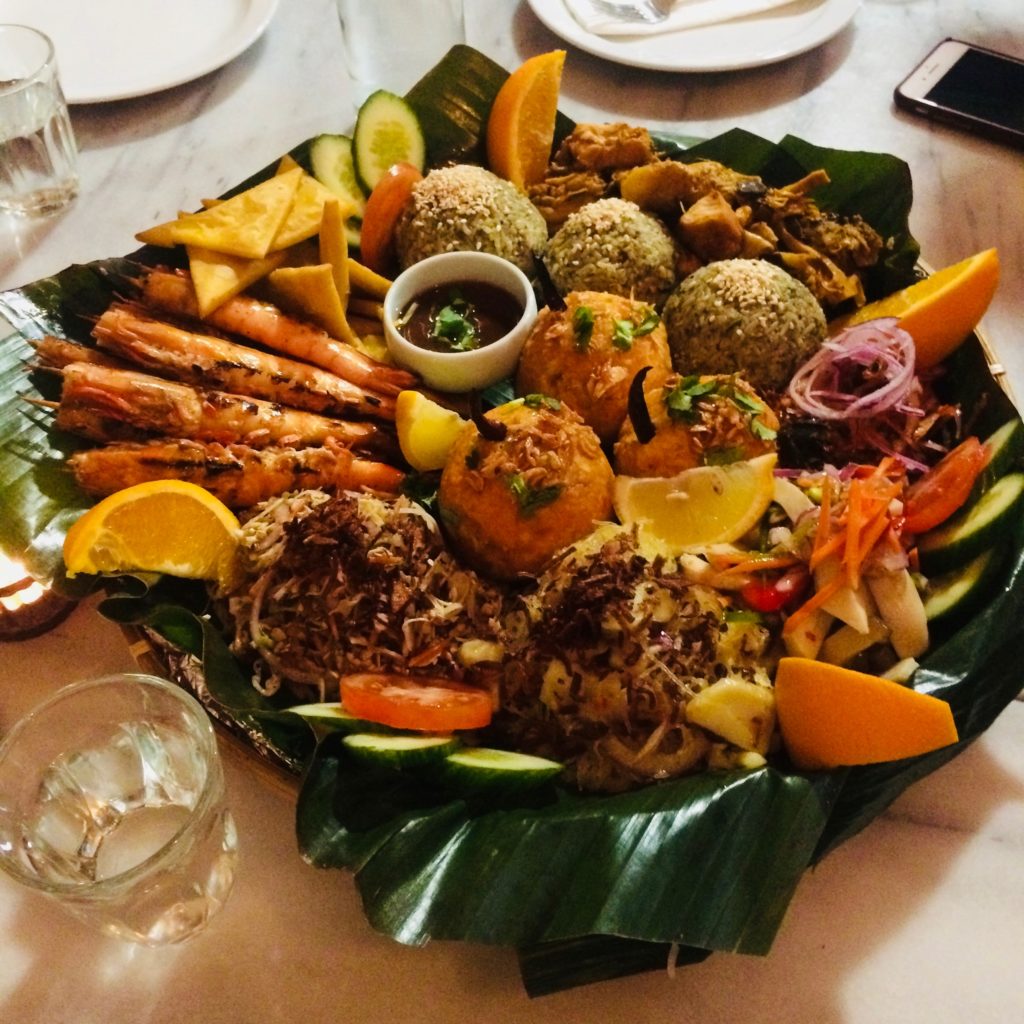 Each review that I saw of the Burman Kitchen made me even more curious to try it, but I couldn't make it to join friends when they went to dine there in Granville and hadn't managed to organise to get there otherwise… and then suddenly, they've moved into my neighbourhood, taking over from a Nepalese restaurant that I never managed to try!
The front door is completely glass, and it was nice to see that lots of people were curious about the place. Comically, everyone trying to get into the restaurant (myself included) heads to the 'come in, we're open' sign', but you get in by sliding the door at the other side of the entrance! Hmm, maybe they should fix that.
We were a table of seven and so we ordered a small 'zakor htamin', a platter of various foods that in Granville, you had to specially order. Then, we ordered a plate of mixed meat skewers.
What I found great, nay, thrilling, was that I couldn't quite recognise the flavours. Sure, it tasted Asian, of some sort. There was a hit of spice, particularly in one of the salads. The flavour was often of a grill; there was often a nice crunch in the textures. But it didn't really taste like Thai food, or Vietnamese food, or Indian food, or Chinese food. It's something else. I loved everything on the plate!
One of our party thought that the meat skewers were nothing special, but I appreciated the chargrill flavour, and hey, goat is always going to be a little dry. I am definitely coming back here to try more dishes!