Somehow I manage to go by all the better-lit restaurants on the ground level and end up in the basement of World Square. I definitely ate in the corner restaurant before… but it was before Taste of Shanghai. I find something fun and inviting about the set-up. Apparently, it's a chain and there are six in Sydney.
You get a paper menu with brightly coloured photos on it when you sit down… and a pen to check off what you want.  Lunch for one person, it was pretty hard to decide what to have. Note they have member prices and non-member prices!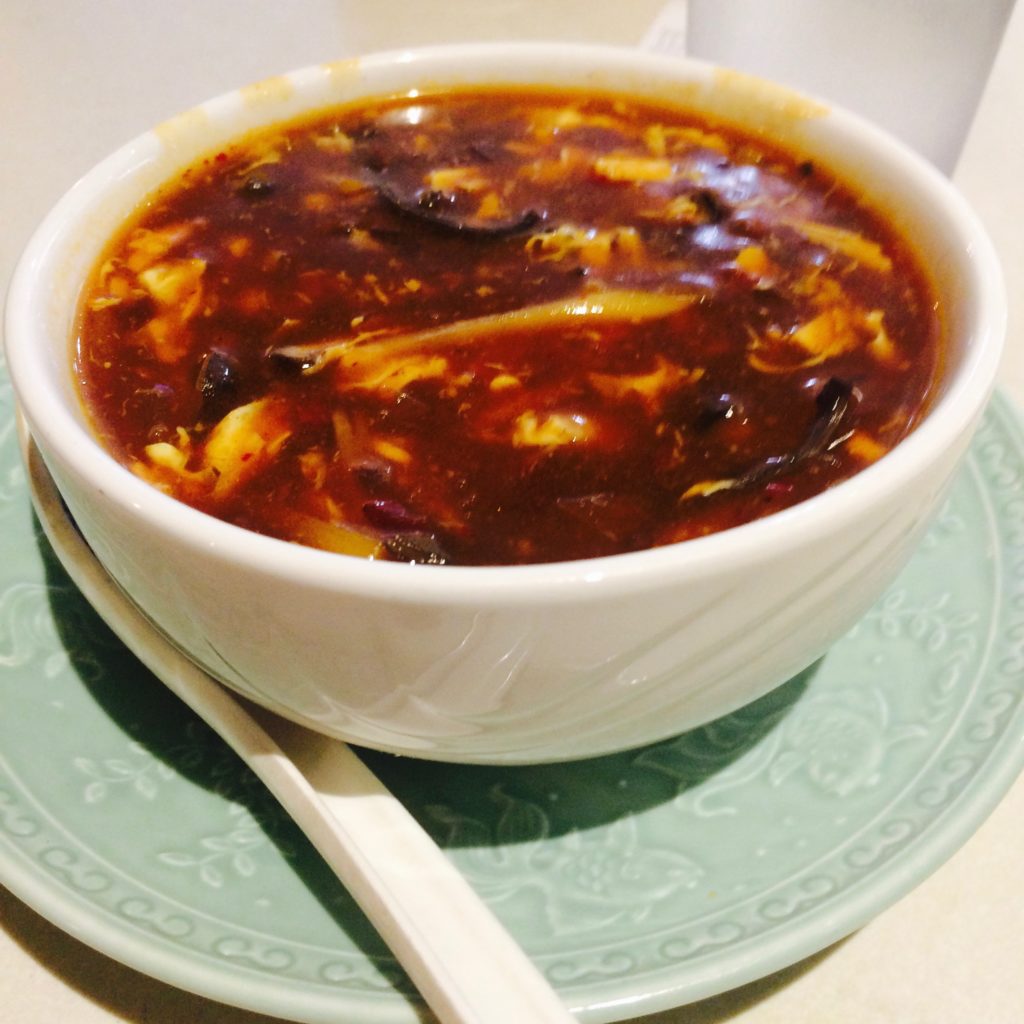 I opted for a simple hot and sour soup, one of my faves. This was fine, not too spicy with a nice hit of sour at the end, and a good portion of stuff in the broth, which was perhaps a little thinner than I'm used to, though I'm a bit of a sucker for Asian soups that are thick with cornstarch.
Then the pan-fried dumplings with this helpful warning. So, the other caution is that a small-medium size bowl of soup and eight pan-fried dumplings is too much food for one person for lunch. I almost took three of them home but decided I needed to be brave. I was surprised by the light, cake-like texture of the wrapping, and even the pan-fried bits had a delicacy about them. There was the satisfying burst of soup, and then the bite of the pork filling, which was perhaps a bit small. It was a nice dish, though I probably would have appreciated them more shared with others, and it didn't give me that OMG feeling of when I had them at the New Shanghai in Ashfield.
Anyways, $20 for lunch (it would be a better deal to share dishes with friends), a new restaurant to blog about, and I got a laugh from wondering how soy sauce ended up as 'soysacer'. I'd be up to trying another one of the branches of this with friends but this one, being in the bottom corner of a shopping mall, I wouldn't make an occasion of it.