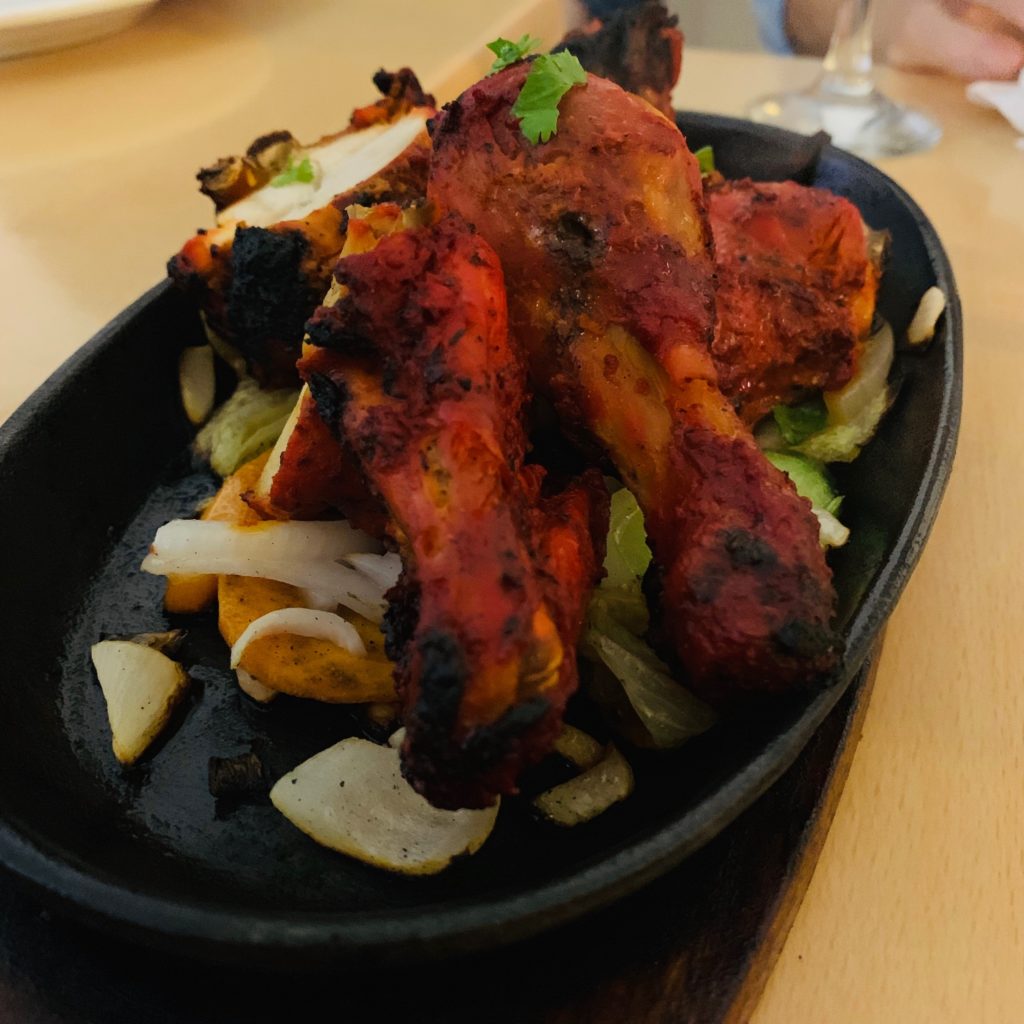 One of our friends who took us to the Tandoori Hut said that if he had a death row meal, butter chicken from the Tandoori Hut would be it.
The other friend said that it's noisy and loud and the service isn't great, but the food makes it worth it.
True enough. On a Saturday night, it really was noisy, and with a packed restaurant, the poor waiter (the owner's son?) can't manage all the tables by himself (but had to).
We ordered a spinach paneer, two orders of butter chicken, and a lamb korma. And some chicken tandoori to start with.
As well as rice, raita and naan (including the naan with fruit and nuts, which I love).
I was soooo full at the end of the meal.
So, tasty, inexpensive food. Nothing surprising but if you've a hankering for South Asian food, this will meet it, nicely. Go during a week night when it's quieter! Also, if you can avoid using the toilets while you're there… it's probably a good idea.